With her sea green eyes and golden tresses, Megyn Kelley rules the Fox News Channel with her commanding personality. Also known as Megan Kendall, Kelley has acquired many feathers in her cap through her various achievements. She is a journalist by profession, a political commentator, former attorney and a news journalist, known for her well-acclaimed news show on Fox TV, 'The Kelly File'. She was one of the 100 Most Influential People in the World in the Time list for 2014.
Sponsored link
Early life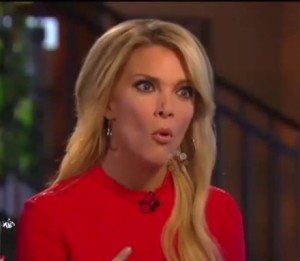 Megyn Kelly was born in the year 1970, in the city of Syracuse, New York. Megyn Kelly is the daughter of Edward Kelly and Linda Kelly. Her mother is a home maker, while her father taught education in the State University in Albany, New York. In her childhood, Kelley attended Tecumseh Elementary School, and later, when she was nine years old, the family moved to Albany, New York, where she attended Bethlehem Central High School. Her father expired when she was fifteen years old. After high school, she persuaded an undergraduate course in political science in Syracuse University. In 1995, she earned a JD from Albany law School.
Career Rise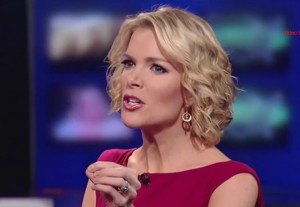 Her TV program "Kelly File" was ranked in the second position in the cable news. This was one of her most popular shows where she covered in-depth analyses along with breaking news and interviews. She has also anchored two other TV programs "America Live" and "America's News room' along with Bill Hemmer. Kelly also served as the co anchor in the year 2012 and 2014's election season, where she campaigned for FNC's American elections HQ, with Bret Baier. During the midterm Election Night in 2014, FNC was the most viewed TV channel, with an approximate count of 6.6 million viewers. Later she hosted a number of other popular TV shows like Special Report with Brit Hume, Weekend live, The O'Reily factor, The live Desk; to mention a few. In 2012, during the United States Presidential Elections, Kelley was under the spotlight for her coverage and broadcast regarding the event.
Megyn Kelly – Husband and children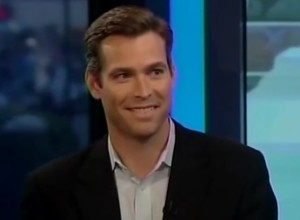 On September 29, 2001, Megyn Kelley married Daniel Kendall, an anesthesiologist by profession. Unfortunately the marriage ended in the year 2006 with a divorce. Two years later in 2008, on March 1, she tied the knot for the second time with the President and CEO of Authentium, Douglas Brunt. Later, Brunt chose the profession as an author and became a full time novelist and a writer. The couple is happily married now and is blessed with three children, sons Edward Yates, Thatcher Bray and daughter Yardley Evans.
Sponsored link
Public Image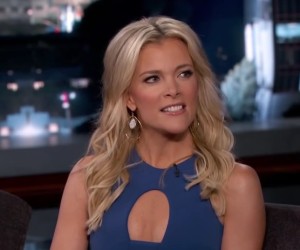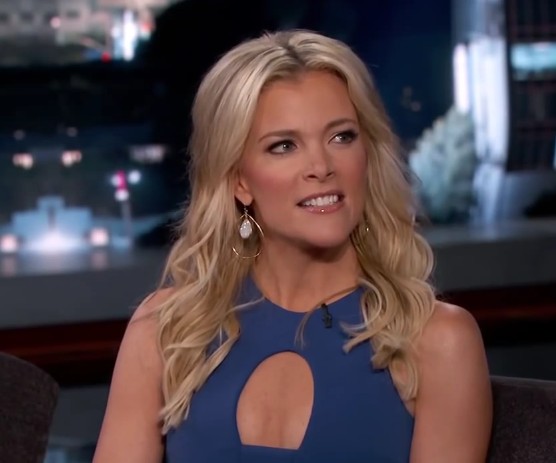 Undoubtedly with her experience in various fields in her carrier, Megyn Kelley has emerged as a very successful and confident person, both in her personal and professional life. Her confidence and her self-worth reflect in her personality, in whatever she does. She stands tall and gracious at a height of 5 feet and 6 inches, wearing her sun shine smile, where ever she goes.
Her Book – Settle for More
Megyn Kelly has poured in some of her life's experiences in the motivational autobiography called ' Settle for More'.  The book  released on November 15, 2016. She takes a leaf from Dr. Phil's message which influenced her, ' The difference between you and someone you envy, is that you settled for less'.  In the book, she has revealed a lot about her time working for Fox, including launching an expose on  Roger Ailes and talking about her experiences meeting Donald Trump.   You can order the book on Amazon.
Megyn Kelly – Net Worth and Salary
Her net worth is $ 15 million; she draws a reportedly impressive base salary of $270,000, taking her annual package to $9 million. Her great looks along with her tongue–in-cheek sharp takes on any social issue has made her the star in her profession.  It has been reported that Megyn Kelly may leave Fox News if she is not given a higher salary which compares to the likes of Bill O' Reilly  who earns  a salary of $18 million per year.
Sources that Megny Kelly is looking for a salary that is somewhere between $15 – $17 million. She has quoted as saying 'Never say Never' when questions were posed to her about leaving Fox.  The popular news anchor says that she loves working for her boss Roger Miles but understands his stand for not taking a reprimanding stand against Donald Trump and his disparaging statements against her.  The woman who has given high TRPS for Fox due to her skirmishes with Donald Trump, says  Roger Ailes is helpless because Fox News has to give the platform to the Republican candidate who is in the run for US Presidential Elections 2016.
Megyn Kelly decided to leave Fox News for NBC on January 3, 2016.  It was announced that Rupert Murdoch even agreed to pay her a salary of $20 million, making her the highest paid news anchor ever. But after Roger Ailes controversy, she was done with the channel.  The salary that Megyn Kelly will be paid is undisclosed.
The celebrated news anchor put up a Facebook post announcing her departure from Fox and said that she would be launching her daytime news show Monday through Friday for NBC, along with Sunday evening news based program. She  stated that she will also cover political and special events and participate in the breaking news coverage for NBC. On June 1, 2017, she started her episode of 'Sunday Night with Megyn Kelly' where she interviewed Russian President Vladimir Putin.
Megyn  Kelly's salary at NBC is between  $16 and $2 million.
Sponsored link