Michelle Mone is a Scottish businesswoman, founder of Ultimo lingerie, and a designer. Having grown up in abject poverty at their parent's home in Glasgow, Mone found a job as a model. She ran a sales and marketing department for a brewing company belonging to Labatt. She later made a decision to design a range of supporting bras after thinking of the idea following a bra she uncomfortably wore during a dinner party. This was the start of the birth of MJM International and the successive fame and fortune of Mone.
Sponsored link
Michelle Mone – Early Life

Michelle Mone is a British entrepreneur who is also a former model. She was born in 1971 and grew up in Glasgow in the East End. She left school at 15 to pursue a modeling career but this ended after she was pregnant with first child, Rebecca. She had started working at an early age because her father was diagnosed with degenerative muscular disorder rending him unable to work.
Mone became pregnant at 18 years with her first child named Rebecca. Michael, her husband was an anaesthetist's son and came from a catholic family. Mone converted and joined Roman Catholicism where they married.
Later on, she returned to seek employment and got a marketing job with Labatt. In two years, Mone had become head of the company's marketing in Scotland. She set up her own company when she was made redundant by Labatt.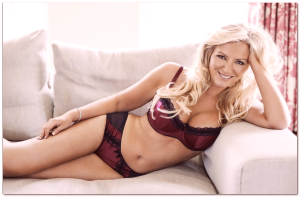 While wearing the uncomfortable and cleavage enhancement bra at a dinner dance, she came up with the idea that she could improve the design of that bra. Her aim was to design a brasserie which could be comfortable and at the same time better looking and with more cleavage than what she experienced.
It is from this idea and through the MJM International, that Mone founded the patented Ultimo bra after close to three years of research, development, design. Mone and Michael both lived in Thorntonhall and their three children. Their formal separation was announced on 27 December 2011 by lawyers.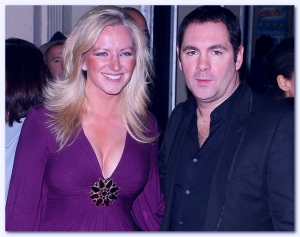 The rise of Mone to fortune
In 1996, Mone with her husband Michael founded the MJM International. It's through MJM that Mone founded Ultimo, an award-winning lingerie company, in which she owns 20 percent stake and is 100 percent owner of UTan, a fake tan brand. Mone launched Ultimo in London where she hired actors and models to portray the brand. Though the first model was Mary Kennedy, the brand became popular after Julia Roberts wore the Ultimo bra in Erin Brockvich.
In April 2000, Mone became a winner of the World Young Business Achiever Award and by 2011; Ultimo business run by her and her husband under MJM International was estimated to be worth £20 Million.
Downsides in Mone's business
After breaking their marriage, Mone left Ultimo briefly in 2013. Their separation was tied to rumors that her husband might have had an affair with the chief designer of Ultimo. Following the break up, MJM International began experiencing difficult as Mone bought her husband out of the company. This resulted to MJM International having considerable amount of debt.
Ultimo Brands International Ltd was formed from the original Ultimo bra business and there was ownership of shares of 49 by 51 percent in partnership with MAS Holdings, a Sri Lank based lingerie company. This saw the downfall of MJM International. Not the one to give up, Michelle took her company to greater heights, making it one of the biggest names in the lingerie business.
Sponsored link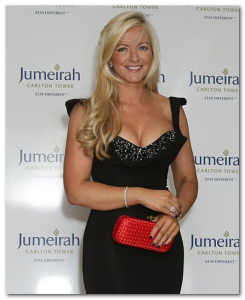 Michelle Mone's resignation from Ultimo
She resigned from her lingerie brand Ultimo, which she built right from its inception in 1996, on August 18. 2015.  She took on a new mantle of government advisor encouraging new-start-ups and fostering job opportunities to areas of high unemployment.
Popularity of Michelle Mone
Her rags to rich story has been so inspiring that the British prime minister David Cameron on August 11, 2015 called her the Entrepreneur Tsar of United Kingdom. This means that she will give jobs to people in places of high unemployment. For someone who rose up from extreme poverty and little education, it is a commendable job. Her life has never been smooth sailing with a divorce and buying him out of business, that cost her half her wealth.
Michelle Mone – House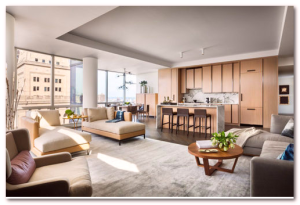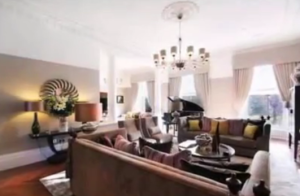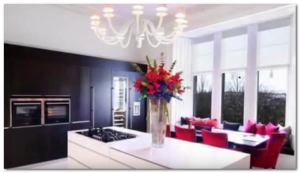 Mone stays in a £1 million luxury home, which she had bought with her ex-husband.  She has put the 3-bedroom house property in Glasgow's Park Circus for sale , after the split.  The house is huge with luxurious interior design, huge sprawling staircase and a grand reception hall. She also owns another £2 million house in Mayfair.
Michelle Mone – Book
She has written a book called 'My Flight to the Top' which documents her journey laden with roses and thorns.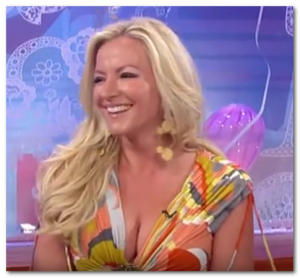 Michelle Mone – net worth
Mone is thought to have an estimated network of about $30 million. She has won many awards including an honorary Doctorate by Paisley University.
Sponsored link