Vladimir Putin is a prominent political figure in Russia, having serviced as President since May 7, 2012. He was also the President from 2000 to 2008, and the Prime Minister from 1999 to 2000. He was also the Prime Minister of Russia again from 2008-12. He has been the head of United Russia, the ruling party.
Sponsored link
Vladmir Putin was born on October 7, 1952 in Leningrad, Soviet Union. Initially, he was working with KGB as an officer before he came Lieutenant Colonel. He left the service to oin politics and represent Saint Petersburg in 1991. His political strides were rapid, he moved to Moscow in mid-90s and soon rose up the ranks in Boris Yelstin's cabinet. He became the Acting President on December 31, 1999 when Mr. Yelstin resigned. The 2000 Presidential election had Vladimir winning comprehensively despite allegations that votes were rigged. He became the President of Russia and was reelected again in 2004. Due to terms mentioned in the constitution, Putin couldn't run for presidential election again in 2008. While Dmitry Medvedev became the president in 2008, he appointed the by-now popular and criticized Putin as the Prime Minister.
Putin announced that he would against contest for a Presidential seat in the 2012 elections, which he won. Incidentally, since September 2011, there has been a change in the law wherein the presidential tenure has increased from four to six years.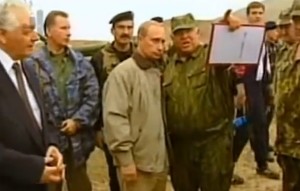 Vladimir Putin's work has been criticized for being undemocratic. He has been criticized for moving the country from a hybrid to an authoritative environment. Russia was also temporarily ousted from the G8 group, after it annexed Crimea.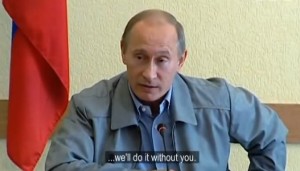 However, the reason for 1. 70 meter tall Vladimir's popularity lies in the fact that the country had benefited tremendously as an economy during his regime. During his first presidential tenure, the wages tripled and there was a 50 per cent reduction in poverty and unemployment. For the first eight years since he became the president, the economy showed a meteoric growth, with a GDP increase of 72 per cent. Experts say commodity boom, practical economic and fiscal measures and escalating oil prices contributed to the economic rise. Russia has transformed to an energy superpower in his regime, there has been a marked development in the military and police reform too. Sectors like the automotive industry also witnessed a rise. The IMF stated that there was a dip of 2.5 per cent in the capital investment due to the Ukrainian crisis.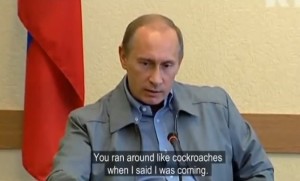 Vladimir Putin wealth
His wealth in 2007 was reported to be $150,000 or 3.7 million rubles apart from a huge apartment in Saint Peterburg. In 2012, his income was reported to be at $113,000 or 3.6 million rubles. He is known to have a liking for luxury watches, he has 11 of them at an approximated value of $700,000.  There are claims that say Vladimir Putin's wealth is much more, his net worth is said to be pegged at $70 million, second only to Bill Gates, thanks to his ownership of shares of some of the richest companies in Russia. Putin however nullified these statement and dubbed them as 'plain chatter, plain bosh."
Vladmir Putin has several homes, one of it is a 'dacha' that he built after he left KGB service. He built the dacha on the eastern bank of Lake Komsomolskoye in Solovyovka. The dacha was razed to the ground in 1996, after which he built another one. His seven friends also built dachas and registered their combined property as a co-operative society known as Ozero, which is now a huge gated community.
Apart from the Moscow Kremlin and the White House, Putin has had many official residences in the country, which can be quantified as 20 palaces and villas, nine were built when he as in power. He is also known to have other residence, the most well-known being 'Putin's Palace' a palatial Italian mansion which cost $1 billion to build, it is still being built near the village of Praskoveevka. The mansion that will be used for his private use, has three helipads and is heavily guarded with Kremlin Guard Service protecting it, 24/7.
Sponsored link
Vladimir Putin – Palace
Vladimir Putin wife, divorce and girlfriends
Vladimir Putin married Lyudmila Shkrebneva, an under-grad who was studying at Leningrad State University. They were known to be living together from 1985 to 1990. There were reports that Vladimir Putin had a relationship with a German spy who had befriended him. By the time they separated, she alleged that he had left her with an illegitimate child. It was announced on June 6 2013, that Vladmir and his wife Lyudmila were separated with the divorce finalized on April 2, 2014.
Vladimir Putir has been covering enough newsprint for his affairs with many woman including another spy Anna Chapman and gymnast Alina Kabayeva (the second most successful rhythmic gymnast ever in Russia).  Of all, the rumors of his link-up with the gymnast-model has been the strongest. Meanwhile, when he went missing for a few days in March 2015, Alina gave birth to a baby girl in Switzerland. Swiss reports say that she booked two ultra-private rooms at the clinic. However, there has been no report which say that Vladimir had flown to Switzerland.
Vladimir Putin has two daughters from his ex-wife Mariya (born 1985) and Yekaterina (born 1986). According to the media, both the daughters are now married, while Mariya stays with her husband in Netherlands, the second ones lives in Morocco.
Vladmir Putin with  Alina Kabaeva (pictures)
The adventurous side of Vladimir Putin
Book on Vladimir Putin
The Man Without a Face: The Unlikely Rise of Vladimir Putin is an uncompromising story on one of the most powerful political figures in contemporary times.
Sponsored link