Lakshmi Niwas Mittal is an Indian business tycoon, better known as the owner, CEO, and Chairman of ArcelorMittal, the biggest steel manufacturing company in the world. He is also one of the major stakeholders in the soccer club Queens Park Rangers F.C.
Sponsored link
Mittal began his career by working in the steel business run by his father. Some years later, he however went his own way and founded the LNM steel company. It is currently a multibillion dollar global enterprise with a capacity to produce 42.1 million tons of steel annually; it is said that one in every five cars in the world use the steel manufactured by Mittal's company.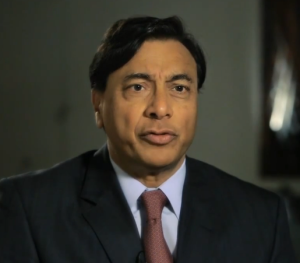 Mittal knows how to make money as well as invest it. He has real estate holdings all over the world. 18-19 Kensington Palace Gardens, his current home which he purchased for $128 million is his most prized possession. It was the most expensive home in the world at the time of purchase. The wedding ceremony of Vanisha Mittal, his daughter, to Amit Bhatia, an investment banker, has remained the talk of the town for several years. It was a mega event that lasted for a week; at $78 million, it was the most expensive wedding celebration ever.
As per Forbes, Mittal's estimated net worth as of Oct. 2013 was $16 billion, making him the 21st richest person in the world. In 2012, Mittal was the 6th richest globally with a wealth of about $26 billion. He is the richest UK resident of Asian descent and one of the wealthiest in the country. Since 2005, Mittal has been featured in numerous lists such as Time magazine's '100 Most Influential Persons in the World,' and Forbes' 'Most Powerful People.' Mittal is a board member of numerous companies, executive committees, and councils in the world, such as the European Aeronautic Defense and Space Company, Goldman Sachs, Global Advisory Council of the Indian PM, Cleveland Clinic, World Steel Association, International Business Council of the World Economic Forum, Kellogg School of Management at Northwestern University in the US, and Kazakhstan's Foreign Investment Council.
Mittal founded the Mittal Champions Trust to help Indian athletes excel in their fields. He also helped raise funds for Comic Relief in 2007.
Lakshmi Mittal Daughter's Wedding in Pictures
The Personal Life of Lakshmi Mittal
Mittal was born on September 2, 1950 into a business family. Mohan Lal Mittal, his father, operated a steel firm called Nippon Denro Ispat. Mittal did his schooling from Shri Daulatram Nopany Vidyalaya. He later enrolled for a Bachelors in Commerce degree at St. Xavier's College in Calcutta and eventually graduated from the University of Calcutta.
Mittal joined his father's steel business after finishing his education. Due to Indian government's sanctions on steel production in 1976, he set up a steel factory called PT Ispat Indo in Indonesia. He later left the family business and launched his own steel company called LNM steel. The rest as they say is history. Mittal currently has 38 percent stake in ArcelorMittal.
The Mittal family's key assets in India till the 1990s included an alloy steels factory near Pune and a steel sheets cold-rolling plant in Nagpur. The family currently has a big integrated steel factory near Mumbai. It is run by Mittal's brothers Vinod and Pramod. Mittal has no links with this company.
Lakshmi Mittal – wife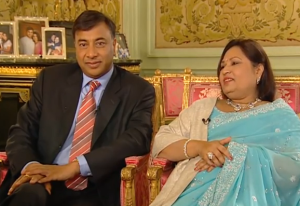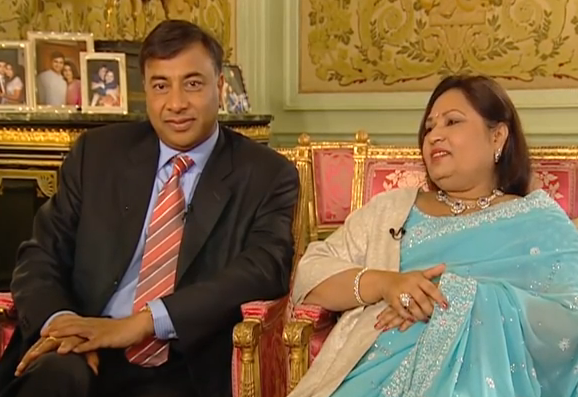 Mittal is married to Usha Mittal. It was an arranged cum love marriage. They have 2 children, Vanisha and Aditya.
The Homes and Real Estates of Lakshmi Mittal
Sponsored link
Taj Mittal: This luxurious residence of Mittal is located at the Billionaire's Row in London, between the home of the Sultan of Brunei and Kensington Palace. The billionaire bought this property, formerly called 18-19 Kensington Palace Gardens, in 2004 from Bernie Ecclestone and renamed it as the Taj Mittal. The mansion has been embellished with marble taken from the same quarry used to construct the Taj Mahal. It has 12 bedrooms, a large ballroom, Turkish bath, a unique bejeweled pool, parking for over 15 cars, and several other luxury amenities.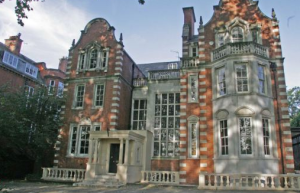 Palace Greens No 6: Situated in Kensington Gardens, England, Mittal bought this beautiful palatial home in 2008 as a gift for his son Aditya Mittal. The 4 storied mansion covers nearly 13,000 square feet. It has 5 bedroom suites and a large quarter for domestic help. It features a red-brick architectural style which gives it an antiquated appearance.
Palace Greens No 9: Located at Kensington Gardens in the UK, Mittal purchased this property for his daughter in 2008 for £70 million. It previously housed the British Philippines embassy. It is just a few blocks away from Mittal's No. 6 Palace Greens mansion.
Summer Palace: Located at the Millionaires Row in London, Mittal purchased this fancy mansion for £6.75million in 1996. Constructed on 1 acre land, this luxury summer home features 11 bedrooms, 6 reception rooms, 12 bathrooms, a glass lift, steam room, indoor pool, and Jacuzzi.
Bungalow No 22: Located at posh Aurangzeb Road in New Delhi, India, Mittal purchased this opulent colonial bungalow for $7.5 million in 2005.
Scotland home: Mittal purchased this property in Perthshire, Scotland for £4 million. He tore it down and is spending nearly $23 million to rebuild a new home in its place. The new home will feature Ralph Lauren plush interiors and soft furnishings, 2 state-of-the-art kitchens, and high-tech sound systems.
Penthouse Apartment: Situated at 148-150 Old Park Lane in London, the luxurious penthouse home is spread across 5,500 square feet. Mittal also owns the Hard Rock café located in the building.
Lakshmi Mittal Trivia
The steel magnate owns an amenities-abundant, gizmo-laden, 267.47 feet luxury yacht called Amevi. He commissioned it to be built for $150 million in 2007. Mittal hosts parties for celebs and billionaire friends on this yacht.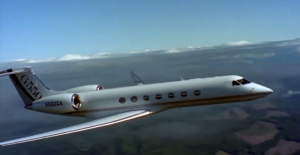 Mittal owns a Gulfstream 550 private jet. It is one of the most luxurious high-speed aircrafts in the world.
He has as many as 20 cars that range from Mercedes to BMWs.
Mittal also owns an ultra-luxurious Recreational Vehicle, commonly known as a Vanity Van. Luxury amenities include a master owner suite with attached bathroom, a large bedroom and kitchen, a compact bathroom, a big living area, and lots of entertainment options.
Mittal likes to vacation at his posh pad in St Moritz, Switzerland. The region features sunshine almost all through the year.
Laxmi Mittal – Book
'Cold Steel ,' a book authored by Byron Ousey and Tim Bouquet  is a riveting tale about the rise of  Laxmi Mittal. It plays out like  a thriller and keeps you on-the-edge with fascinating details about the high stakes in the international steel industry.
Sponsored link