Angela Ahrendts is highest paid woman CEO in the US. She was the CEO of Burberry from 2006 to 2014, after which she left the company to become a part of Apple Inc as Senior Vice President. She is listed on Forbes as the 49th most powerful woman in the world and the ninth most powerful woman in UK.
Sponsored link
Ahrendts was born on June 12, 1960 in New Palestine, where she spent most of her growing years. Her father was a businessman while her mother was a housewife. She studied at New Palestine High School and secured an undergraduate degree in Merchandising and Marketing from Ball State University, Indiana.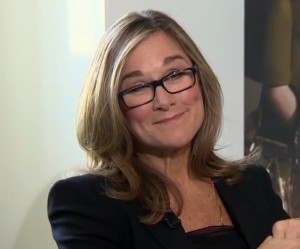 Career rise
She moved to New York and held several positions in the fashion industry. She started working with Donna Karan International where her responsibility was to bring in a wider audience for the luxury brand in international circles. In 1998, she became a part of Fifth & Pacific Companies as Vice President, three years later, she was made the Senior Vice President responsible for overseeing the merchandising of 21 plus brands.
Angela Ahrendts as CEO of Burberry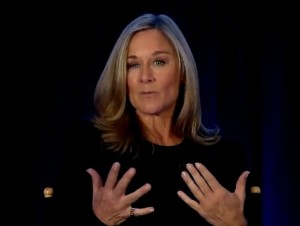 Ahrendts was given the position of CEO for Burberry in January 2006. She helped in reclaiming the brand's prestige, by keeping a check on counterfeit products that were being sold as Burberry's original versions. The company registered a rise in sales to £7 billion from £2 billion, when she had started out. By 2012, Angela Ahrendts was the highest paid CEO in the UK with a salary of $26.3 million annually.
Entry into Apple Inc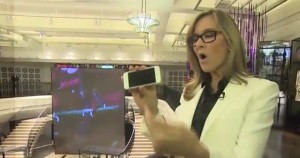 Angela Ahrendts left Burberry to join Apple Inc as Senior Vice President of Retail and Online Stores on May 1, 2014. According to reports, Ahrendts earns more than $70 million, which is higher than what the CEO of Apple, Tim Cook earns.
Angela Ahrendts – husband and children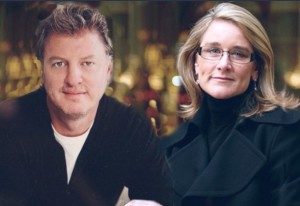 Sponsored link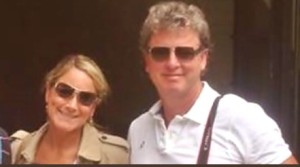 Angela Ahrendts met her husband Gregg Couch back in elementary school. After being in a relationship for more than 17 years, they married when they were in their mid-30s. They have three children. Gregg who had a contract based business in New York left it to move to London to stay with Angela when she was working for Burberry. While managing his business, he is mostly at a stay-at-home dad who looks after the kids.
Angela Ahrendts – net worth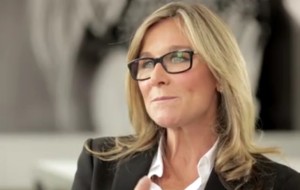 Ms Ahrendts salary is $82.6 million per annum, which makes her pay packet much higher than Tim Cook who earns $9.2 million per year. With a sign-on bonus and grant for awards from Burberry, her pay comes to $105.5 million.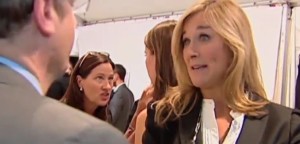 The second highest paid woman in US is Safra Catz, who is paid $71.2 million for her role as a Chief Financial Officer. She is also the co-CEO of the company after Larry Ellison stepped down. Marissa Mayer, CEO of Yahoo is the third highest earning woman with a salary of $59 million.
Trivia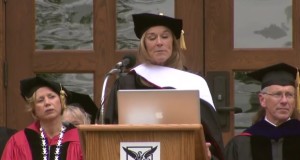 She is fond of Diet Coke and is seen guzzling it throughout the day.
She has two pets, Bernese mountain dogs, which she calls Rocker and Sonny.
She has not taken a day off in the last twenty five years
She is not in favor of quota-based approach for women, even though she is a huge inspiration for many women. Angela says, 'I am not in favor of any quota. Just put the best person on the job, it is not about gender, but about vision, leadership and experience. A man can also do this job."
Angela Ahrendts – house
The couple lives in a manor-style house built in true Georgian style to the west of London, in the suburbs. The house is palatial with 12000 square feet area, a tennis court and swimming pool.
Sponsored link