Roger Ailes was a television executive. This American celebrity was the founder, CEO and the chairman of Fox News, Fox Business and Fox Television Stations Inc. He resigned from the post in July 2016, following allegations of harassment.  These companies are a subsidiary of 21st Century Fox,  the mass media company owned by Rupert Murdoch.
Sponsored link
At one point of time, Roger Ailes worked as media consultant for Richard Nixon, Ronald Reagan and George Bush.
Early Life
Roger Ailes was born on 15th May 1940. His home town is Warren, Ohio. His father Robert Eugene Ailes was a maintenance foreman. Roger suffered from hemophilia. Due to his ill health he was frequently hospitalized as a child. He went to Warren City School. Roger's father was abusive. His parents got divorced in the year of 1960. Roger received his bachelor degree in the year of 1962.
Career
Roger's television career began in the year of 1962 with KYW-TV . He started as a property assistant, moving on to producer and executive producer for the channel, between the years 1962-68.  One of the programs, a locally produced talk-show called The Mike Douglas Show' became famous. This show was nominated for daytime Emmy Award in the year of 1968.
Roger had an animated discussion about television and politics with Richard Nixon, a talk show guest on the program. Later, Nixon served as the executive producer for Roger's show. It was Nixon's election victory which propelled Roger to venture into politics. His work included framing campaign issues and building brand value of people like Nixon.
Political Involvement
Ailes received credit for guiding George Bush to victory, in 1988. He scripted the 'Revolving Door' and produced it, as well. The ad is considered to be a pivotal factor for George W. Bush defeating Michael Dukakis. He handled all the broadcast shows of George Bush along with the campaigns.
He has been credited for Orchestra Pit Theory, which mixed sensationalism in political coverage. After the failure in Richard Thornburgh campaign in November 1991, he withdrew from political counseling. He continued to work as behind the scene as a speech writer. However, Ailes did not work in the George Bush campaigns against Bill Clinton.
After 9/11, Ailes provided the President with political advice on how he should handle the situation. He said to President Bush that the people will be patient if they feel that extreme measure is being taken against the terrorists. This is revealed in the book 'Bush at War', which was authored by Bob Woodward. Ailes did not take the incident lightly. He lashed out saying that Woodward had messed everything up. Additionally, Ailes refused to release the memo written to Bush.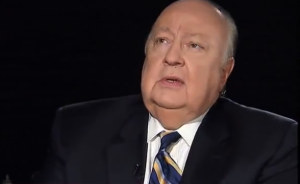 Book
Ailes had co-authored a book with Jon Kraushar. The book is called 'You Are The Message'. In this book, he discusses success secrets with some real life examples and tips. This is one of the best self-help books that goes beyond preaching and gives practical solutions.
In 2013, Ailes published an autobiography called Roger Ailes: Off Camera, where he spoke about his impending death, saying, "Because of my hemophilia, I've been prepared to face death all of my life. When it comes, I'll be fine, calm. I'll miss life, though. Especially my family."
Sponsored link
Stint at Fox News
He became the CEO of Fox News in 1996 and was named the chairman of Fox Television in the year of 2005. In 2012, his contract with the television was renewed.  Fox News.  The news channel reaches 95 million households in the US, its programs are widely watched on television and the Internet.  The channel broadcasts content from studios in 1211 Avenue, New York City.
Employees at Fox are quite supportive of their boss Roger Ailes and his leadership skills, despite the channel running into controversies like allegations of supporting Republican candidates in the election.  People who work for Fox News are known to forge strong professional relationships and friendship for life.
Fox News grew from strength to strength under Roger Ailes' tutelage. It surpassed CNN as the most watched news network in 2002.  It is also the most watched cable network.  Fox News, watched by 80 percent of TV watching audience in America, is worth more than $15 billion and contributes handsomely to 21st Century Fox's earnings.
Roger Ailes – Wife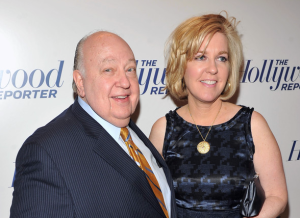 In July 1997, Ailes got engaged to Elizabeth Tilson. They tied the knot in the next year. Elizabeth was a television executive who has turned to be a homemaker. The couple has one son. They live in New York.
 Gretchen Carlson – Lawsuit Controversy
On July 6, 2016,  'Fox & Friends' co-host  Gretchen Carlson filed a lawsuit against Roger Ailes. In that lawsuit, she claimed that he had made physical advances at her.  She went on to add that when she complained to him against discriminatory treatment against her at the workplace, he asked her to engage in a physical relationship with her to make things better.  She elaborated that when she resisted his advances, he retaliated by cutting down Gretchen Carlson's salary, limiting her on-air appearances and finally removing her from Fox News in 2016.
Roger Ailes – Net Worth
Ailes net worth is reportedly $75 million.  According to a contract drawn in 2012 for four years, his base salary was $7 million with overall annual compensation coming to $21 million plus company perks  In the year 2015, Roger Ailes signed a new four-year contract with 21st Century Fox wherein he would report to Rupert and his sons Lachlan and James Murdoch.   It is believed that that new terms of contract will take Roger Ailes' salary to $35 million annually,  considering the rising brand value of Fox thanks to stars like Megyn Kelly and Bill O' Reilly.
Death
On May 18, 2017, Ailes died after tripping and hitting his head at house, the previous week. The Medical Examiner Report at his hometown at Palm Beach County attributed the reason to subdural hematoma, caused by hemophilia. The announcement of his death was given in the form of a statement by his wife Elizabeth.
Sponsored link