Amancio Ortega Gaona is the co-founder and CEO of the Inditex Group. As of July 2014, Forbes has estimated his net worth to be around $72.3 billion, making him the richest man in Spain and the top 10 richest people in the world.  The magazine, in 2015; declared that Amancio Ortega was the second richest man in the world.
Sponsored link
Ortega values his privacy. He has remained a mystery figure for the public as well as the press. He does not like any kind of publicity and hence, no one other than his close friends knew about him until his public appearance in the year 2001.All the members of his family also maintained similar equivocal distance from publicity at the time of his first marriage. Ortega spends large sums of money annually so as to protect his privacy. Visual media houses, prestigious publications, magazines, and others have written several letters to the headquarters of the company, but Ortega has consistently refused to give any interviews. There are hardly about 200 pictures of him available for public viewing and most of these photos have been released via the official news corporation of Zara.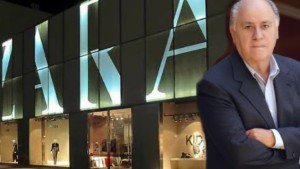 Ortega has 59.29 percent holding in the Inditex group which employs over 92,000 people and runs more than 6000 stores selling numerous brands such as Massimo Dutti, Zara, Oysho, Kiddy's Class, Zara Home, Tempe, Pull and Bear, Stradivarius, and Bershka, etc.He has investments in tourism, gas, and banks; owns anequestrian center/horse-jumping circuit in Finisterre, Galicia, Spain; and has real estate holdings in Paris, Madrid, Lisbon, and London as well as a luxury apartment complex in the city of Miami, USA.
Ortega retired as the chairperson of the Inditex group in 2011.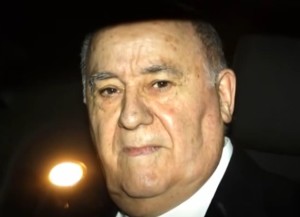 Amancio Ortega – Success Story
Amancio Ortega's life is an inspiring and true rags to ultimate riches story. He was born in Busdongo de Arbás, León, Spain, on 28thMarch1936, in abject poverty to a housemaid and a railroad worker. He was the youngest of 4 children. At age 14, after moving to A Coruña, Ortega found a job as a delivery boy in a textile firm. He worked hard and overtime imbibed all the basics of doing business. He launched Confecciones Goa in 1972, a business that sold quilted bathrobes produced by Ortega with the help of local women who were organized into needlework co-operatives. He opened his first Zara store in 1975; he wanted to call it Zorba, but the name was already being used by someone else. This store commenced his path towards success and the building of his huge business empire.
Access to money has not meant any change in focus. In fact, Ortega worked even harder. He rarely takes vacations (his favorite vacation destination is Greece) and being a workaholic, he likes to do all his work on his own. He does not give much attention to his attire and often dresses casually to work, usually in gray pants, a white shirt, and a blue blazer. He does not like wearing a tie.
In 1986, Ortega divorced his first wife with whom he had two children. His successor is however believed to be his daughter from his second marriage.In 2009, Ortega was honored with the 'Grand Cross of the Order of Civil Merit.'
Amancio Ortega and wife Rosalia and children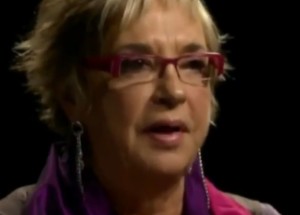 Ortega's first marriage was to Rosalia Mera in 1966. The couple have never appeared in public, neither have they allowed the press to click pictures of their children.  She founded Zara retail chain with Amancio in 1975.   At the time of her death due to stroke on August 15, 2013, the 69 year old was the richest woman in Spain and also the richest self-made lady in the world. Their son Marcos has cerebral palsy and so Rosalia's wealth was passed on to Sandra Ortega Mera, who is now Spain's richest woman with a net worth of $6.1 billion.
Sponsored link
Amancio Ortega's second wife – Flora Perez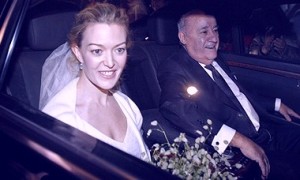 Ortega's second wedding was also a discrete affair. He married Flora Perez, a worker in his company Zara. He already had a daughter in her late teens, with Flora at the time of the wedding. Flora continues to work for Zara.
Amancio Ortega – Houses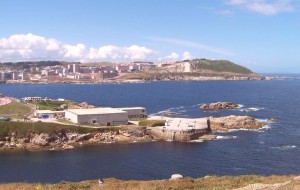 ·       Zalaeta, at Orzan Beach: This is the current home of Ortega where he lives with his second wife and his youngest daughter. Not much is known about the interiors.
·       An anonymous home in A Coruna: This is the house where Ortega used to live with his first wife and children. The exact location is not known. It is thought that the house is a regular middle-class apartment, which he often visits.
 Amancio Ortega – Cars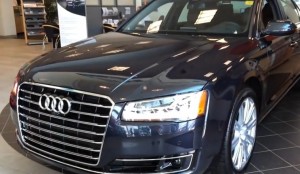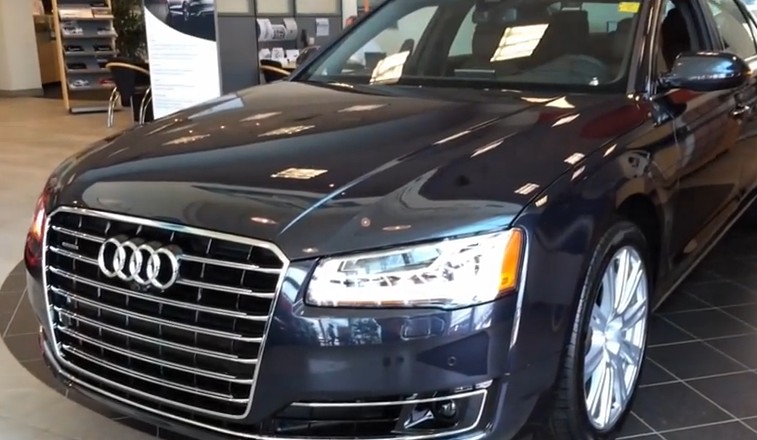 ·       Audi A8: Even though Ortega is fond of driving, he does not own a fleet of expensive cars. His only prized automobile is an Audi A8 which has the high-tech Quattro 4-wheel drive and an innovative user-friendly multimedia interface. The interiors have a futuristic, sleek, and elegant appearance; the dashboard is glowing red and metal and carbon shades cover the steering wheel.The exceptional and opulent interiors are ably complimented by the dynamics, performance, adjustable suspension, and a highly efficient 8-speed transmission.
Private Jets

·       Global Express BD700: With a max speed of 950 kmph, the twin-engine Global Express business jet has been designed to fly at high speed over long distances. It can fly non-stop between varied continents, while a flight between any two places in the world requires just one stop for refueling. The jet canaccommodate 2 flight crew members along with 1 or 2 attendants as well as 8 to 18 passengers. It also has enough space which can be customized to add a crew rest station, a gallery, a conference/dining/lounge area, workstations, shower, toilet, wardrobe, and a lavish room with a foldable bed.
 Amancio Ortega – Yachts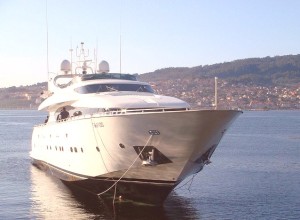 ·       Valoria: It is believed that Ortega purchased this 23-years old luxurious yacht for about 6 million Euros. It is 6.38 meters wide and 31.50 meters long. The textile baron has been seen along with his family on this yacht quite a few times. The yacht has been named in the memory of his mother's birthplace, i.e., the town of Valladolid.
Amancio Ortega – Philanthropy
·       Fundacion Amancio Ortega: This not-for-profit, private institution was founded in 2001 by Ortega with an initial donation of 60 million Euros. Its main focus is to promote education, social action, science, culture, research, and welfare. Ortega's youngest daughter is the VP of the foundation while the business tycoon is the President.
·       Paideia Foundation: Currently the president of this foundation, Ortega set up the much praised and award-winning Fundacion PAIDEIA in 1986 along with his ex-wife. It offers interdisciplinary education and training to people with mental and physical disabilities.
Sponsored link