Sir Richard Charles Nicholas Branson is a British business tycoon and investor. He is the founder and owner of Virgin Group, a global conglomerate consisting of over 400 companies. As per Forbes, Branson's estimated net worth as of 2016 was about $5.6 billion, thereby making him the 8th richest UK citizen. Branson began his entrepreneurial life at the early age of 16 years with the launch of a magazine called Student. He formed a mail-order record company in 1970. Two years later he set up Virgin Records, a chain of record shops which later became Virgin Megastores. By age 25, Branson became a millionaire. The Virgin brand saw rapid growth in the 1980s, a period when Branson expanded the music label Virgin Records and also launched Virgin Atlantic. Branson is currently working on commercial passenger space travel via his Virgin SpaceShipTwo and Virgin Galactic ventures.
Sponsored link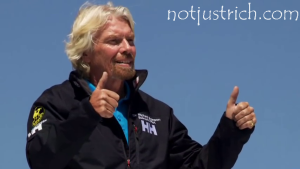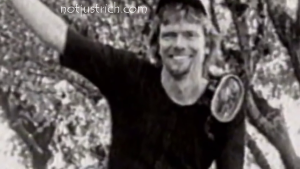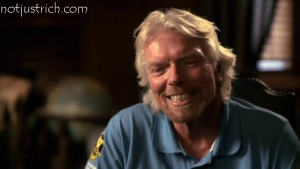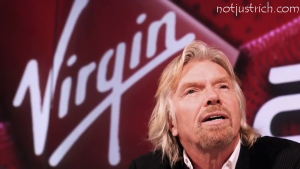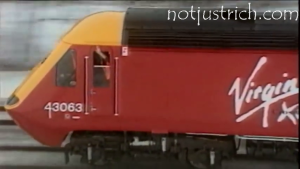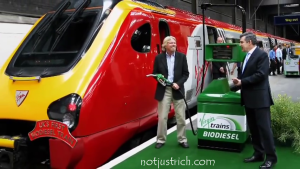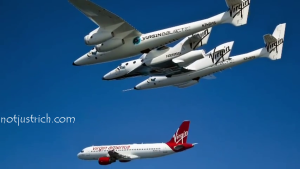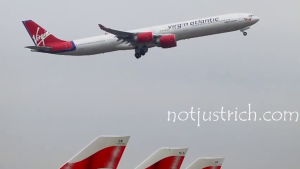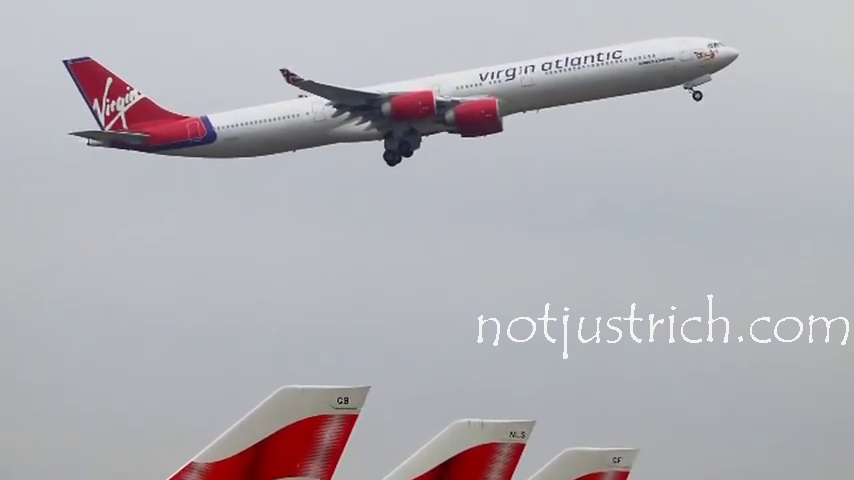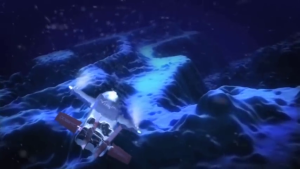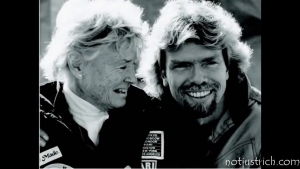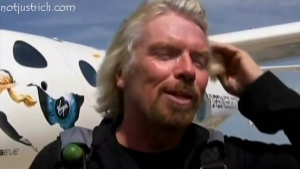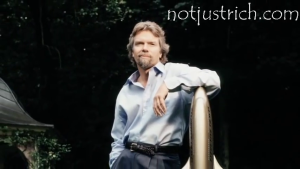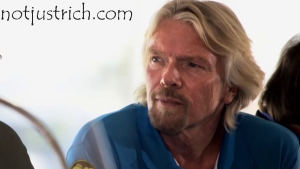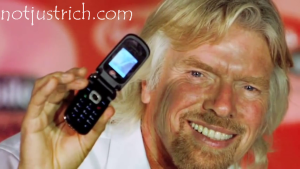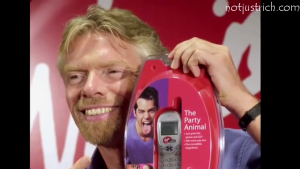 Branson is an astute business who lives a simple life. However, due to his ownership of yachts, islands, jets, and other luxury assets, he is more famous for his ostentatious lifestyle. Branson has stated that all his lifestyle expenditures are in fact real investments; they pose no maintenance costs but are actually earning investments. It may be noted that almost every property owned by Branson is available for rent or lease, which thus make them earning assets.
The Personal Life of Richard Branson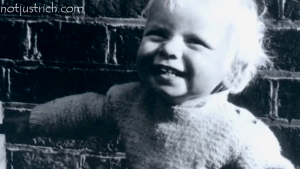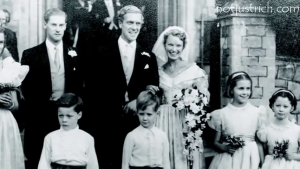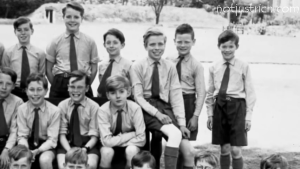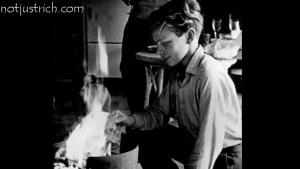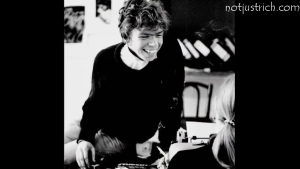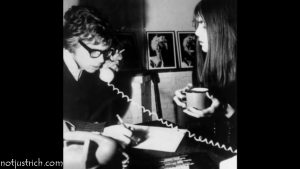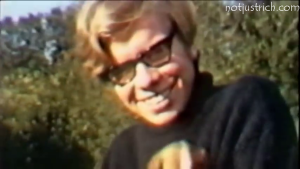 Branson was born on July 18, 1950, in Blackheath, London, to Eve Branson, a former airhostess and ballet dancer, and Edward James Branson, a barrister. He is the eldest child and has 2 sisters. Branson attended 3 different schools till age 16; a prep school "Scaitcliffe School" located in Berkshire, "Cliff View House School" located in Sussex, and an independent school "Stowe School" located in Buckinghamshire. Branson was a dyslexic and hence fared poorly at school.As a child, he recalls having much of a difficulty understanding what was being written on the blackboard. On the last day of school, the headmaster told him that he would either become very rich or end up in jail.
Richard Branson – Wife and Children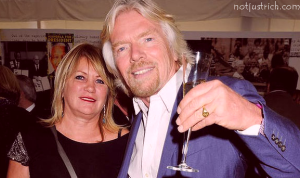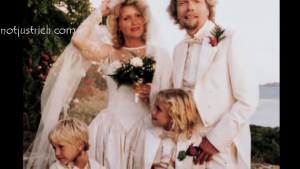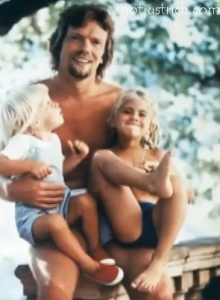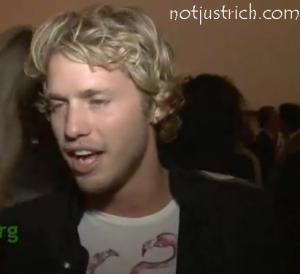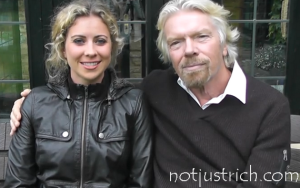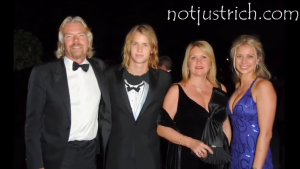 Branson has been married twice. He married Kristen Tomassi in 1979, but they got divorced the same year. He then lived with partner Joan and had 2 children; daughter Holly and son Sam. The couple got married at Necker Island in 1989 at the suggestion of their 8-year old daughter.
The Career of Richard Branson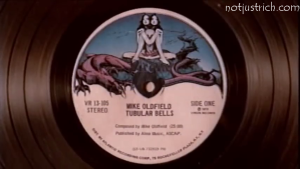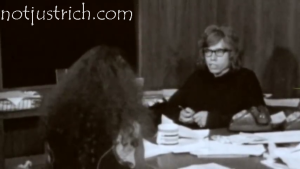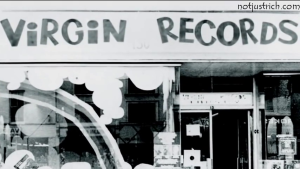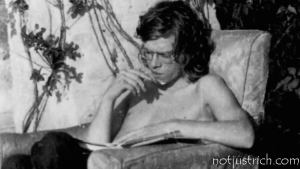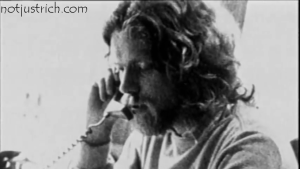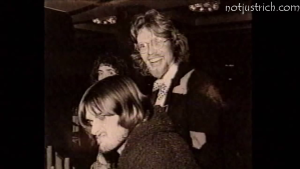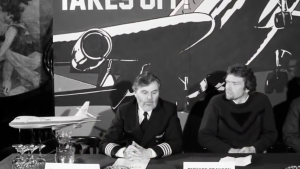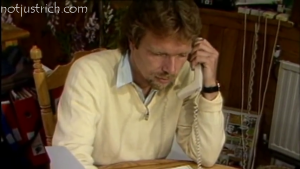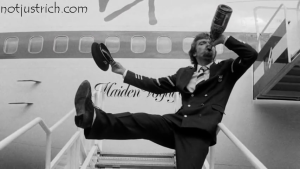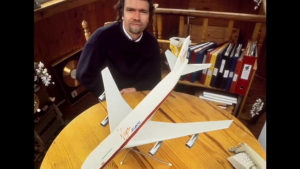 Branson ran 'The Student' magazine from a church's crypt. The magazine interviewed numerous famous people like Mick Jagger during the 60s and thus became very popular. He then started selling records (under the name 'Virgin') at a price that was lower than the 'High Street' stores. The name 'Virgin' was suggested by one of his employees who mentioned that all of them were 'virgins' in the business. He later started a record store in London, the profits of which were invested in building The Manor Studio and in starting the Virgin Records label. The label signed novel artists like Sex Pistols and introduced Culture Club as well as the avant-garde music of Can and Faust. In 1984, Branson launched Virgin Atlantic Airways. He sold the Virgin label to EMI in 1992 to prevent his airline company from bankruptcy.
By the mid-90s and into the 2000s, Branson diversified into a varied business such as Virgin Express, Virgin Trains, Virgin Mobile, V2 Records, failed Virgin Vodka and Virgin Cola brands, Virgin Media company, Virgin Animation, Virgin Comics, Virgin Health Bank, Virgin Healthcare, and Virgin Racing. He also expanded his airline business and launched Brussels Airlines, Virgin Nigeria, and Virgin America.
In 2016, Alaska Airlines bought over Virgin America  for $2.6 billion.
The Homes and Real Estates of Richard Branson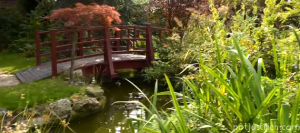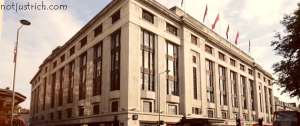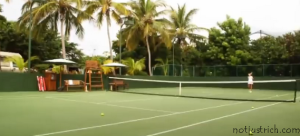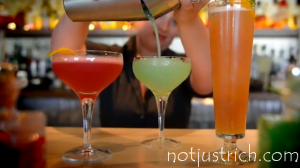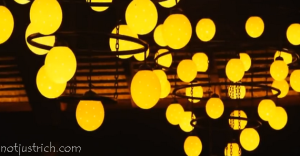 The Roof Gardens: Located above Kensington High Street in central London, this stylish and distinctive retreat includes a variety of mesmerizing features like themed gardens, lush full-size trees, fountains, exotic birds, the exclusive 'Babylon' restaurant, and a club house.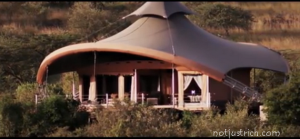 Mahali Mzuri: Located in Swahili, Kenya, inside the Motorogi Conservancy, this is another exclusive and eclectic retreat owned by Branson. The Kenyan Safari camp offers twelve sleeper tented suites with attached bathroom areas, awesome views of the landscape, infinity pool, and spa treatments.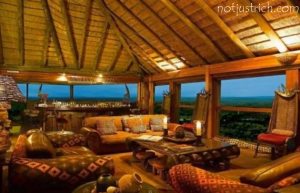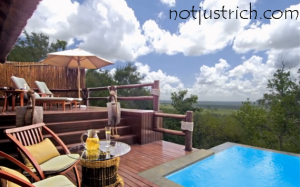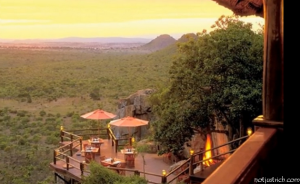 Ulusaba Safari Lodge: This Private Game Reserve and lodge is situated near the Kruger National Park in the Sabi Sand Reserve in South Africa. It is spread across 13,500 hectares of pristine African bush and is home to the 'Big Five.' It comes with 2 totally different luxury accommodations, i.e., Rick Lodge located atop Rocky hill and Safari Lodge located alongside the dry Mabrak riverbed.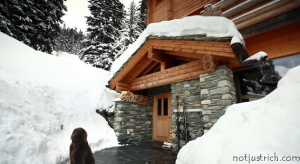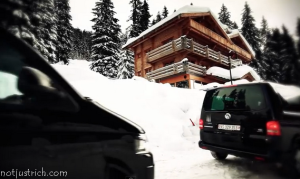 Sponsored link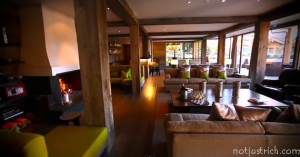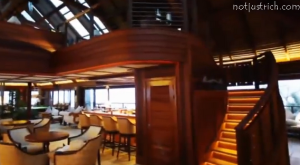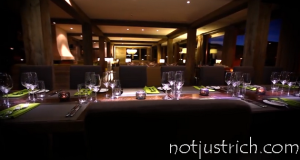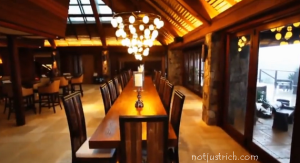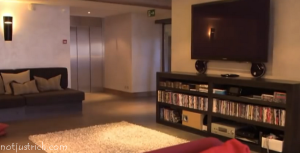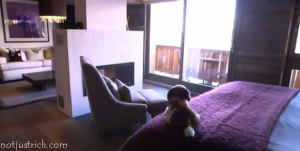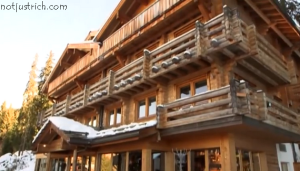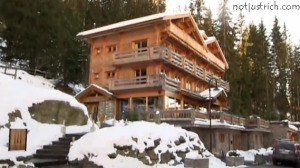 The Lodge Verbier: It is a world class luxury retreat located in Verbier, Switzerland. In addition to the most captivating architectural design, the lodge features majestic Master suites, luxury bedrooms, breathtaking views of the valley, and numerous recreational amenities.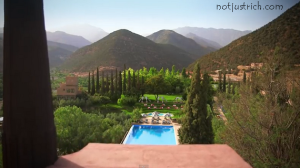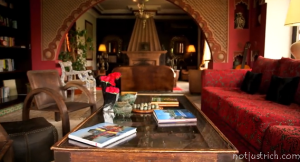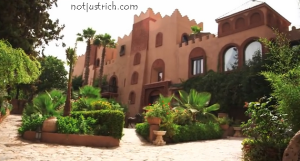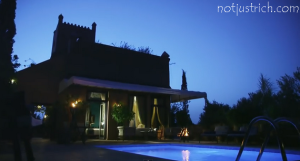 Kasbah Tamadot: Located near Marrakech, at the Atlas Mountains foothills in Morocco, this is a spectacular hotel purchased by Branson in 1998. It features 27 magical suites and bedrooms, fun and games, and other luxury amenities.
The Islands of Richard Branson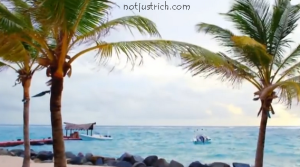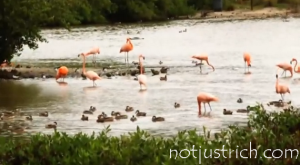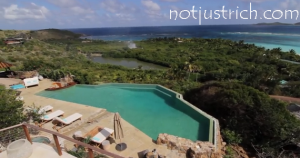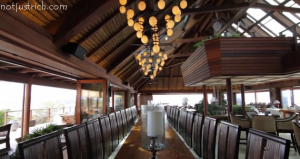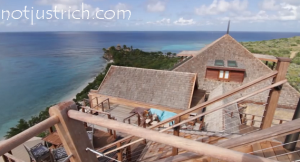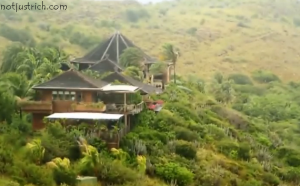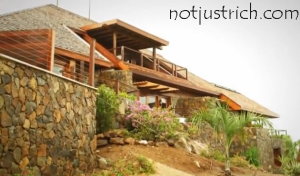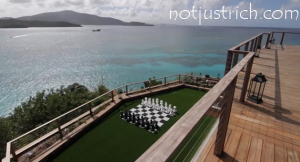 Necker Island: Located in the British Virgin Islands, the 74-acre island was purchased by Branson in 1978. Surrounded by serene beaches, clear blue waters, and lush greenery, this island resort is the favorite holiday destination of the rich and the famous. In addition to 'The Great House,' the island has 3 other Balinese houses for guests, abundant water sports, and grandiose living.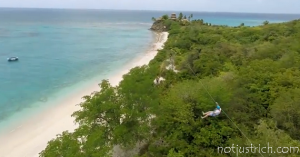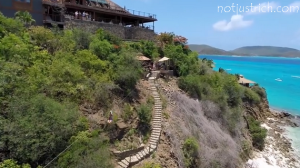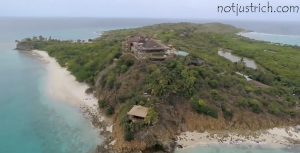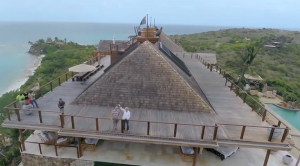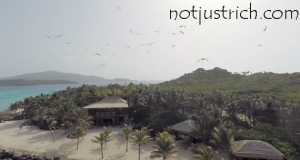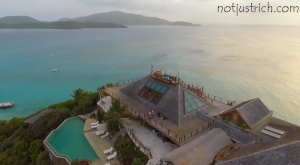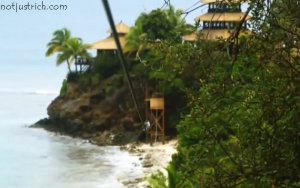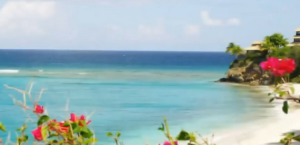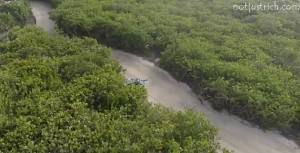 Moskito Island: It is an ecologically diverse 120-acre island located in the British Virgin Islands. It was bought by Branson in 2007. He plans to build some villas and buildings on the island and turn into 'the most ecologically friendly' island on the planet.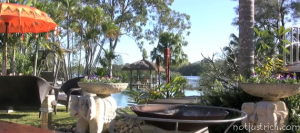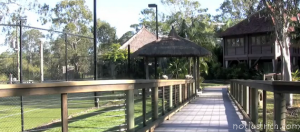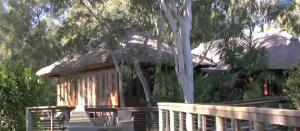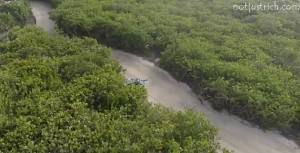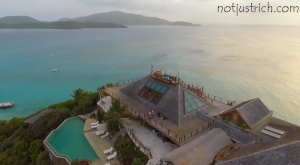 Makepeace Island: Located at Noosa, Sunshine Coast, Australia, this heart-shaped 25-acre island was bought by Branson in 2003 as an eco-retreat for his Virgin Australia airline crew. Now open to public for lease, the island features luxury accommodations and numerous amenities.
Other Toys of Richard Branson
Richard Branson – Jets and planes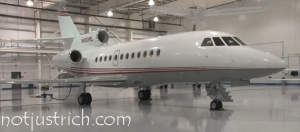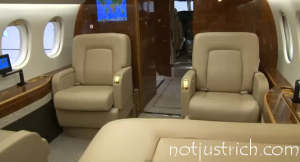 Branson owns a Falcon 900EX, an ultra-luxury, long range private jet.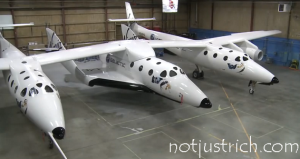 He also owns the VSS Enterprise, the first commercial spacecraft on the planet.
Richard Branson – Yacht (catamaran) and under-water plane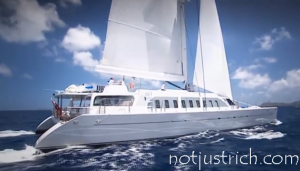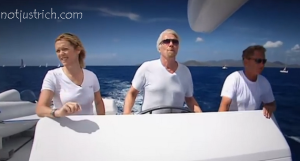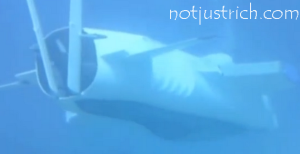 He owns the Necker Nymph, an underwater plane-sub as well as the Necker Belle, a luxury catamaran that offers a speedy cruising experience.
Richard Branson  – Car Collection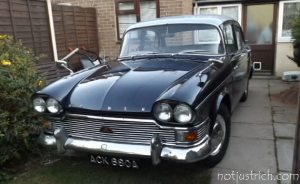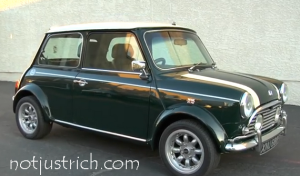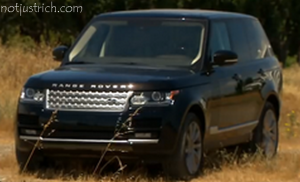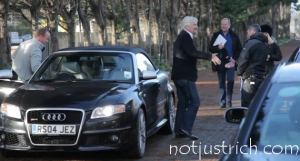 Branson drives a Range Rover. He also owns other automobiles like the Saab 9-5 BioPower, an eco-friendly car; the Humber Super Snipe, a classic convertible; and the 1968 Morris Mini-Minor, a rare antique car.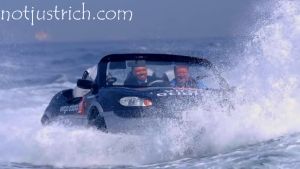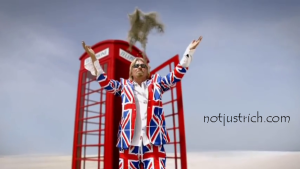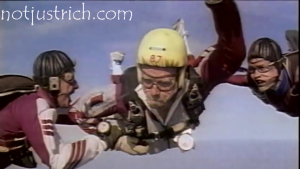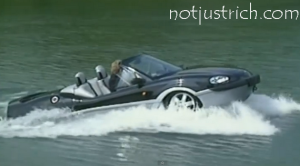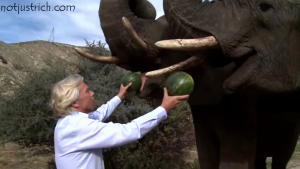 Branson's hobbies include hot air ballooning across the world, kitesurfing, jetpacking, skydiving, travel and anything adventurous.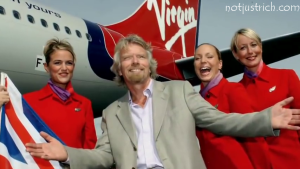 Richard Branson – Autobiography
Losing My Virginity, an autobiography by Richard Branson makes for a compelling read,  talking at length about how he took calculated risks, and how he had 'fun' all along the way. It is also described as one of the best autobiographies of all times.
Sponsored link