Oprah Gail Winfrey is an American actress, producer, director, personality, talk show host, entrepreneur, and philanthropist. She is the CEO and chairwoman of Harpo Productions. She is most famous for her globally viewed and extremely popular talk show 'The Oprah Winfrey Show.' Nationally syndicated between 1986 and 2011, the show was the highest rated TV program of the type in the history of TV media.
Sponsored link
Oprah is regarded as the person who created the confessional and intimate type of media communication and revolutionized and popularized the genre of tabloid talk shows. 'Oprahfication' was a term coined by the Wall Street Journal to describe such public confession about sexual abuse, weight issues, love problems, and crying with guests as a type of therapy. Time Magazine has called her method of media communication as 'rapport talk.' Her endorsements and opinions, especially with regards to purchasing choices of consumers, have tremendously influenced public opinion; it has been nicknamed as 'The Oprah Effect.' For example, she supported Barack Obama as the Democratic Presidential candidate from 2006 and 2008, and later campaigned along with Michelle; Obama eventually became the first African-American President of the US.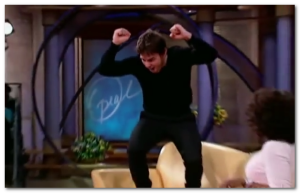 Oprah has been criticized for promoting contentious self-help ideas, starting the culture of confessions, and using an approach that is centered on emotions, but has also been praised for overcoming her abject poverty and hardships and becoming capable of and actually helping others. The 'Angel Network,' is the charity foundation of Winfrey that provides grants and supports charitable programs and projects around the world.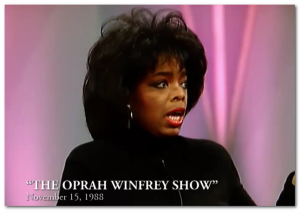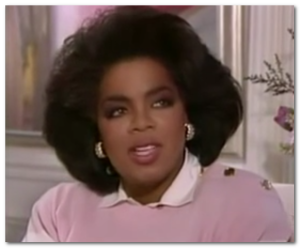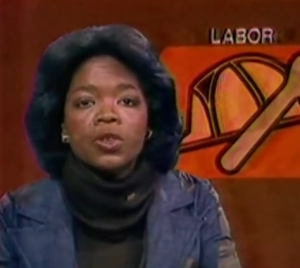 Early Life
Winfrey was born on 29th January 1954 in Kosciusko, Mississippi, to Vernita Lee a teenage unmarried mother. She worked as a housemaid. Vernon Winfrey, a coal miner/barber/city councilman, is noted as the father of Oprah. Noah Robinson, Sr., has however also stated that he is Oprah's biological father.
Winfrey lived with her maternal grandmother in abject poverty during the first 6 years of her life. Her grandmother taught her to read and took her to the church. She then moved to Milwaukee, Wisconsin. But after the birth of her step sister, Oprah was sent to Nashville, Tennessee to live with Vernon as her mother could not afford to raise 2 kids. There, she was molested by her uncle, cousin, and family friends for many years and hence finally ran away to her mother when she was 13 years old. She became pregnant at 14, but the premature child died shortly after birth. Oprah attended the Lincoln High School and then the affluent Nicolet High School. Oprah started stealing from her mom, went out on dates with older boys, and argued with her mom. So she was sent away again to Vernon, who prioritized her education. Oprah became an honors student at East Nashville High School and later studied communication at Tennessee State University on a full scholarship.
Oprah Winfrey – Childhood Pictures (with mother and father)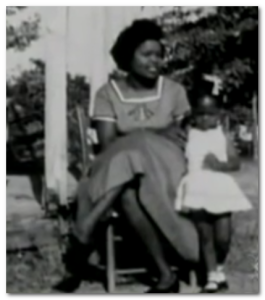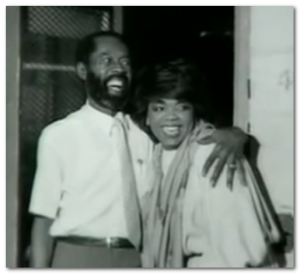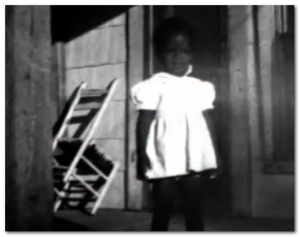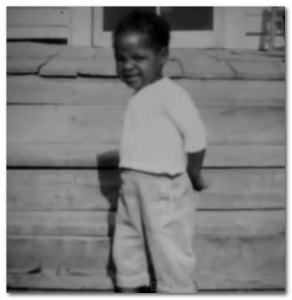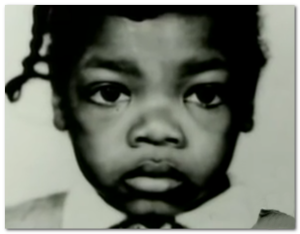 Oprah Winfrey – Young Pictures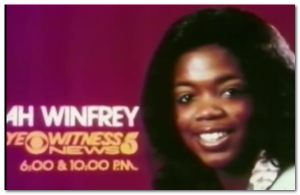 Oprah Winfrey and her accomplishments

After working for varied radio stations, Winfrey moved to Chicago in 1983 to host the half-hour morning talk show on WLS-TV. The show soon became the highest rated one in Chicago. She soon signed a syndicated deal with King World and started hosting the hour-long 'The Oprah Winfrey Show' on TV. It started broadcasting nationally on September 8, 1986.
Sponsored link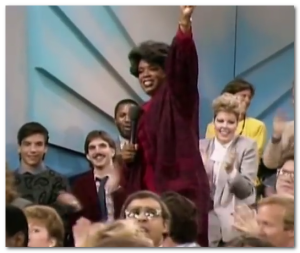 The format of the talk show was initially tabloid-oriented, but it later diversified and delved into topics and areas of interest like spirituality, heart diseases, meditation, geopolitics, and celebrity interviews wherein they talked about the many different social causes that they were involved with such as substance abuse, cancer, or charity activities. It also included televised giveaways wherein every audience member got free trips to Australia or a new car. The rest, as they say, is history. The final episode of 'The Oprah Winfrey Show' was aired on 25th May 2011.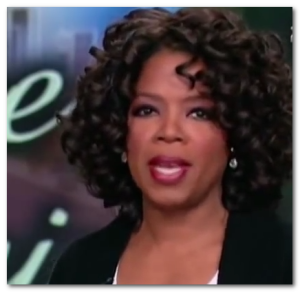 Oprah has also acted and produced varied feature films, drama miniseries, and TV films. She co-founded 'Oxygen' the cable TV network dedicated to women. The 'Oprah Winfrey Network' or OWN was launched in collaboration with Discovery Communications in 2011. It replaced the Discovery Health Channel. "O, The Oprah Magazine" is published by Winfrey. She also published another magazine named "O at Home" from 2004 to 2008. Additionally, she runs a radio channel called 'Oprah Radio,' which is run 24/7 on the XM Radio Channel 156.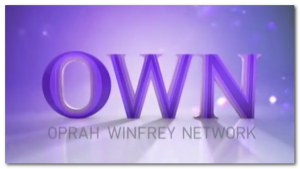 Oprah Winfrey – Homes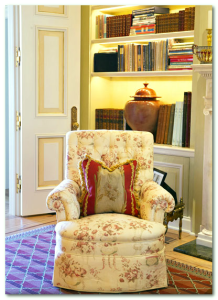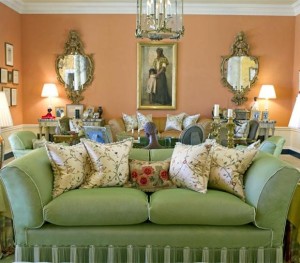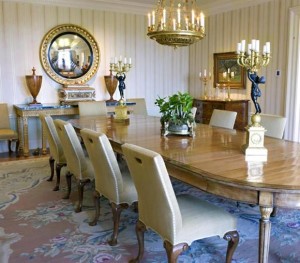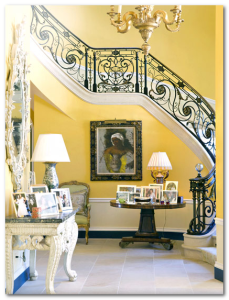 Winfrey lives at her Georgian-styled 23,000-square-foot home in Montecito, California. Called 'The Promised Land,' the property is spread across 42 acres and offers gorgeous views of the ocean and the mountains. It has ten beautiful fireplaces and 14 bathrooms and was redesigned to suit her aesthetic needs.
Winfrey also owns a luxurious apartment in Chicago; a mansion in Douglasville, Georgia; a home in Lavallette, New Jersey; a property on Fisher Island, Florida; lands and estates on the islands of Hawaii, Maui, and Antigua; and a ski house/home in Telluride, Colorado.
Personal life and Trivia
As per the birth certificate, Winfrey first name is 'Orpah' named after the character in Bible's Book of Ruth.
Anthony Otey was Winfrey's high school sweetheart. She had her first intense love affair with 'William "Bubba" Taylor' when studying at Tennessee State University. Winfrey was also in a romantic relationship in the 70s with John Tesh. Oprah also dated reported Lloyd Kramer and movie critic Roger Ebert. Since 1986, Winfrey has been together with her boyfriend Stedman Graham. They were engaged and would have been married in Nov 1992, but the wedding never took place.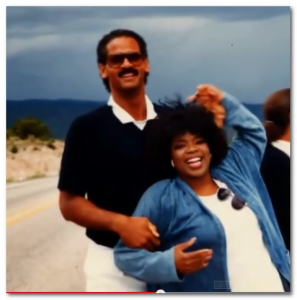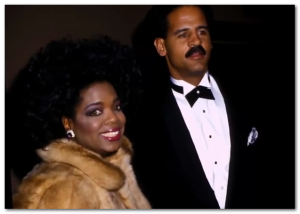 Winfrey has co-written 5 books. Harpo Productions has helped make the likes of Dr. Oz, Rachael Ray, and Dr. Phil. One of her most widely read book is the autobiographical account – What I Know For Sure.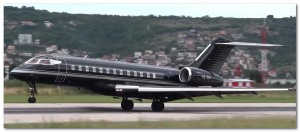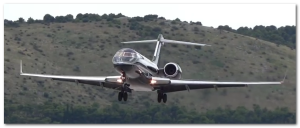 Winfrey owns a jet plane called the Bombadier Global Express.
Oprah Winfrey – Net Worth and Salary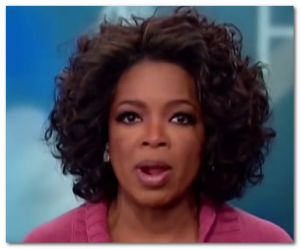 Winfrey's net worth is about $3 billion, making her the only black billionaire in North America, the first black billionaire woman in the world, and the wealthiest self-made woman in the US. She has also been credited as one of the most influential women on the planet; 20th century's wealthiest African-American; the most powerful celebrity in the world; and the most famous black philanthropist in the history of America. The 5′ 7″ tall billionaire was honored with the 'Presidential Medal of Freedom' in 2013 by President Barack Obama. She also has honorary doctorates from Harvard and Duke.
Oprah Winfrey earns an annual salary of $82 million. Her monthly take-home is close to $7 million. Oprah Winfrey earns a weekly salary of $1.64 million, with a daily average of $330,000
Sponsored link