Willie Geist/William Russell Geist is a  popular American journalist, writer and humorist. He is the co-anchor of 'Morning Joe' on MSNBC and the anchor of the show ' Sunday Today with Willie Geist'. He quit as the host of the third hour of 'Today's Take', the third hour of 'Today Show'. He reports for shows on NBC Sports and NBC News. He also hosts as a substitute for  'Today' in place for Matt Lauer.
Sponsored link
Early Life
Willie was born on 3rd May 1975 in Illinois. His father Bill Geist is an influential author and columnist and his mother Jody Geist is a social worker.  Willie's father is currently engaged as a News Correspondent with CBS. Willie is having a younger sister Libby Wildes, who won 'Peabody Award' for her documentary film. Willie's brother-in-law Kevin Wildes is engaged with ESPN.
In the early age, Willie was the football and the basketball captain of his school team. He did his schooling from Ridgewood High School. During his graduation days at Vanderbilt University, Willie was chosen as the editor of the University's official newspaper.
Career highlights
Willie got his first breakthrough in CNN Sports Illustrated as an editor and producer. Moving on, Willie became a field reporter for CNN Sports. CNN entrusted him with the responsibilities of covering 'NCAA Final Four', 'the Super Bowl' and 'the Masters'.
In 2004, Willie started nurturing his writing skills. He wrote for a sports commentary show named 'I, Max'. A year later, he got engaged with MSNBC as a Senior Producer of 'The Situation with Tucker Carlson'. Willie was chosen as the replacement of Don Imus for the 6 to 9a.m morning slot. This show was widely appreciated. After the success of this show Willie was made the permanent co-host of 'Morning Joe'.
Willie's performance started drawing attention. In 2009, he started his own show entitled as 'Way Too Early with Willie Geist'.
Sponsored link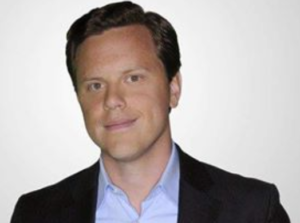 In 2010, Willie substituted Matt Lauer as the host and newscaster for 'Today Show'. His popularity earned him the position of the official co-host 2 years later. He was on-air for a record number of 7 continuous hours covering the Orlando Shooting in 2016 as a part of NBC Special Coverage.
In 2016, NBC choose Willie as the solo host of 'Weekend Today'.
Wife and Children
Willie is married to his high school sweetheart Christina Sharkey. The couple got married in 2003 and is blessed with a daughter Lucie Joy Geist and a son George William Geist.
Willie Geist  – Salary and Net Worth
Willie Geist earns $2 million per year as an annual salary.  His net worth is $6 million approximately.
Books
His books are lauded for their humor quotient, featuring in the 'The New York Times Bestseller List'. Some of the books are 'American Freak Show – The Completed Fabricated Stories of  our New National Treasures',  'Good Talk, Dad' (co-authored with dad Bill Geist).  In 2011,  he wrote a satire book known as 'Loaded! Become a Millionaire Overnight and Lose 20 Pounds in 2 Weeks or Your Money Back!'
Sponsored link