Matt Lauer is a popular American TV news journalist known for hosting The Today Show on NBC. He has also been associated with NBC's Dateline NBC and for being an anchor on The Today Show and WNBC. He has also worked for ESPN and hosted a few key segments of HBO Entertainment News.
Sponsored link
Early life
He was born on December 30, 1957 in New York City. His father worked as an executive in a bicycle company while his mother was a boutique owner. He went to the School of Telecommunications, Ohio but dropped out in 1979. The very same year, he started on his television career, as a producer for the 12'0 clock news for WOWK-TV in West Virginia. He started reporting actively in 1980, moving across the country, reporting news that mattered. He became the host of PM Magazine in Richmond and worked for ESPN in the 80s.
Career Rise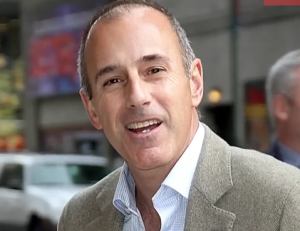 Lauer became the news-presenter on The Today Show where he was called on to fill in as a substitute for Margaret Larson from 1992 to 1993. By 1994, he became the full time news anchor for The Today Show, while he was anchoring Today in New York and another news program Live at Five. He also became the co-host of Weekend Today and worked as the co-anchor for Ann Curry on NBC's NBC News at Sunrise, for five years from 1992 to 1997. He was also a part of the NBC Nightly News. Matt Lauer has also hosted content for the Discovery Channel and HBO.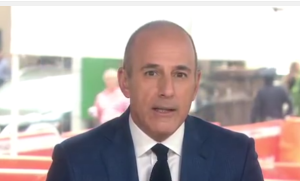 On April 2012, Matt Lauer established himself as a TV personality of considerable repute when he signed a contract with NBC News, that would pay him $25 million on a yearly basis. Ann Curry and Matt Lauer had their share of controversy when it was widely reported by media that he had a hand in the departure of Ann Curry. Later it turned out that, all of this happened due to the executive producer Jim Bell's decision, and Lauer had nothing to do with it. Matt Lauer has also co-hosted many Olympic events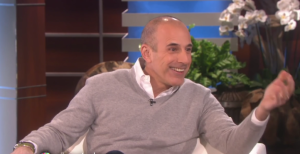 Matt Lauer – Wife and Children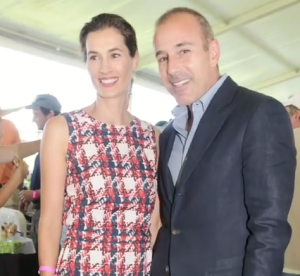 The 1.80 meter tall news personality is married to married to Annette Roque, and has two sons Thijs, Jack Matthew and daughter Romy. He was earlier married to Nancy Alspaugh, but the marriage ended in a divorce.
Sponsored link
Matt Lauer – Divorce News
Even Annette Lauer (nee Roque) filed divorce papers against Matt Lauer in 2006, describing him as extremely controlling and said that he was prone to meting cruel and inhuman treatment to her. One of the reasons cited for divorce was that he valued his job more than his children and wife. The papers were however withdrawn in three weeks and the couple have managed to keep their marriage solid over the years.
Matt Lauer affair reports
News of divorce again in early 2015 when there were reports of Matt Lauer was reported of having an affair with fellow TV journalist Lara Spencer. But as of now, Annette is still married to Matt Lauer. He was also reported of having an affair with the popular American chef and TV personality Giada De Laurentiis, but both have denied the allegation and said that they were just close friends. Matt Hauer was also reported of having an affair with Natalie Morales (NBC News Today Anchor), including fathering one of her children. He has also been linked to Savannah Guthrie. co-anchor with The Today Show.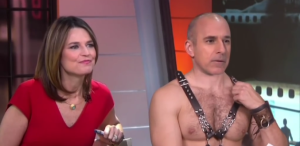 Matt Lauer – Net Worth and Salary
The TV personality has a net worth of $60 million, with an annual salary of $25 million.
Matt Lauer – House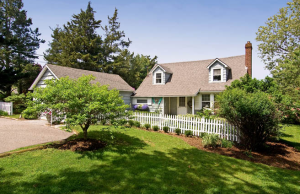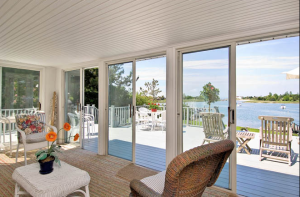 He stays with his wife and kids in a waterfront cottage in Southampton New York, valued at $2.15 million. It is a 1500 square-foot property with three bedrooms, two bathrooms, a beautiful deck, a lovely pool overlooking the bay.
Sponsored link