Stephanie Abrams is clearly the shooting star of television with a set of loyal audiences who will settle for nothing else but her photogenic, cheerful presence. She is a well known American television meteorologist, currently working for The Weather Channel, in New York City. She also co-hosts the program "Wake Up with AL" and is a Field Reporter. Stephanie Abrams was born on October27, 1978, in the city of Wellington, Florida. Her home town is West Palm Beach in Florida. Her father is Dr. Barry Abrams who is a doctor specializing in treating infectious diseases.
Sponsored link
Early Life
Stephanie Abrams did her high school from The Forest Hill High School. She was curious about the stars and meteors since her school days. The Hurricane Andrew, that brought utter destruction in Florida, inspired her to learn and know more about the causes and the celestial factors related to such natural calamities. Later, she became a graduate in Geography, with a Bachelor of Science degree. She has graduated with honors and has minored in mathematics from the University of Florida in Gainsville. After being elected to Phi Beta Kappa, she was a member of Delta Phi Epsilon sorority. Next, Abrams got the B.Sc. Degree in meteorology from Florida State University in Tallahassee. Here she graduated in 'cum laude'. In Florida State University, she taught the subject she excels in, meteorology, and held the post of a Teaching Assistant.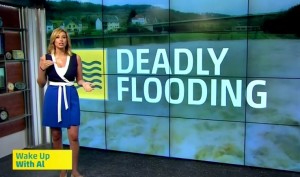 Rise in her career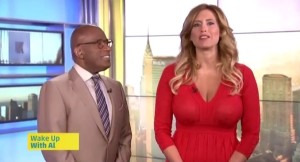 Sponsored link
Her endeavor and honest dedication in her work field has given her the glory of being the member of the National Weather Association (NWA) and the member of American Meteorological Society (AMS). She held the presidential post of the North Florida phase of the AMS from the year 2002-2003. From the year 2003- 2005, she was a reporter as well as a fill –in at The Weather Channel. Her first TV appearance was in the year 2005, in the program"Weekend View", where she was a co-host. By the next year, she went on to become an on camera meteorologist and hosted the show "Abrams and Bettes: Beyond the Forecast" along with her co-host Mike Bettes. In the year 2010, in the Winter Olympics that was held in Vancouver, she reported live from February 8 to February 28 with Al Roker, who was then working for the show "Wake Up With Al" and "Your Weather Today." In the year 2012, she worked as an interim in the position of a weather anchor on Weekend Today.
Stephanie Abrams – husband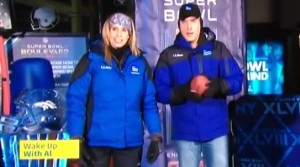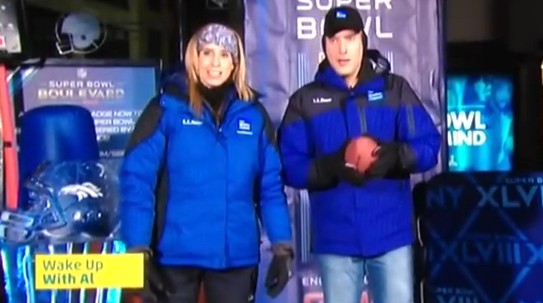 In her personal life, Stephanie Abram is single and she is not a relationship. She keeps her personal life well under cover and prefers to maintain a dignified silence over her personal relations. Previously she had a broken marriage with her co-host Mike Bettes, but she has maintained her silence and privacy on the issue ever since.
Stephanie Abrams – height and weight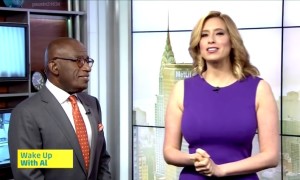 The charming looks of Stephanie Abrams are well complimented by her attractive figure and a good height. Her height is 5'8'' and she weighs 61 kgs.
Stephanie Abrams – Net Worth and Salary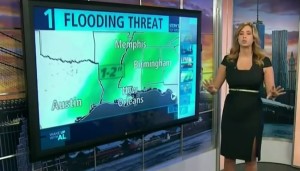 There is no evidence and knowledge about her salary and net worth, but reports pitch her salary to be six-figured close to $180,000. Her net worth according to unofficial reports is $7 million.
Sponsored link