Al Roker Jr or Albert Lincoln is an American TV personality, weather reporter, actor and writer. His most popular program is Today at NBC Channel, where he is a weather forecaster. On November 2014, Al Roker set a Guinness World Record with a 34-hour nonstop live weather reporting.
Sponsored link
Al Roker was born in Queens, New York to Isabel and Albert Lincoln Roker Sr, a bus driver. An interesting trivia is that Al Roker has a cousin in Roxie Roker who was an actress and mother of rock-star Lenny Kravitz.
Career Growth
Roker started his career as a weather anchor for When-TV, a division of CBS from 1974 to 1976. He then started to work with NBC in 1978 at Cleveland, at their WKYC-TV station. After a successful stint of five years, Mr. Roker was asked to join WNBC-TV at New York. In 1995, he had his own show called The Al Roker Show, a talk-show held on CNBC, every weekend.
In 1996, Roker joined as a weekday weather anchor on Today, he gained popularity for doing weather reporting outside the studio and mingling with common people. In 2005, Roker, while reporting about Hurricane Wilma, was swept away by the powerful wind. The video of him holding to his cameraman while being stuck by the hurricane has been viral on Youtube.
The 1.73 meter tall Roker is also the weather forecaster for several radio stations. He does a morning weather reporting and forecasting for 1 and a half hour from 5.30 to 7 am on a program called 'Wake Up with Al' on The Weather Channel.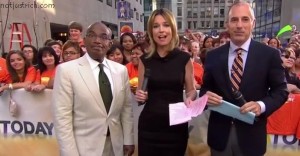 Other Shows
Al Roker has hosted many shows, including games shows, Who Wants to be a Millonaire, Jeopardy! And Celebrity Family Feud. He has hosted shows on Food Network channel like Roker on the Road, Tailgating and Tricked-Out.
Sponsored link
Al Roker – books
Al Roker has a penchant for writing and he co-wrote a series of murder mysteries and thriller in 2009 that features a character called Billy Blessing, a celebrity chef who also moonlights as an amateur detective.  The first book 'The Morning Show Murders' was a runaway hit. The second book called 'The Midnight Show Murders' which released in 2010 was also nominated for a Nero Award in 2011.
Al Roker Wife and Children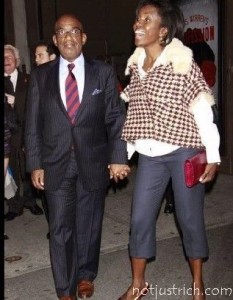 Al Roker's wife is journalist Deborah Roberts, they met when she joined NBC as a reporter in the year 1990. They married in 1995.The couple has two children,  Leila and Nicholas Albert.
Mr. Roker had a first wife in the form of Alice Bell. They married in September 1984; the marriage lasted for ten years with both separating in 1994. He has a daughter from his first marriage, called Courtney, who was born in 1987.
Al Roker weight loss and surgery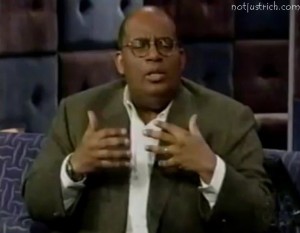 Al Roker has been besieged with health problems since 2002. He tried his hand at numerous diet to lose weights, then finally went for gastric bypass to lose weight. Close to ten months post his surgery, Al Roker lost weight to the extent of 100 pounds (45 kilos) off his 325 pound body. In the same year, he also went for total knee replacement for his left knee. He had a back operation in 2005.
Ryan Lochte Controversy
Al Roker's persistent stand at branding Ryan Lochte as a liar made him a viral sensation on August 20, 2016. While debating with Billy Bush at 'Access Hollywood', Roker laid it flat out that Lochte had lied about the robbery. He went on to add, "He lied to you, he lied to Matt Lauer, he lied to his mom. He left his teammates hanging while he skedaddled. There was no robbery, there was no pull over. He lied."
Al Roker – weight loss (before and after pictures)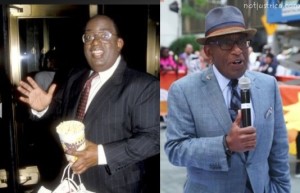 Al Roker Net Worth and Salary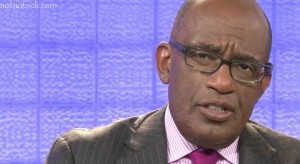 His salary is $8 million from his position as one of the most popular personalities on Today and other assignments on Today. His net worth is $30 million.
Sponsored link