Kim Kardashian is one of the most popular media-friendly icon, socialite, TV personality and model. She is also the highest paid reality TV star, earning $6 million from her show 'Keeping up with Kardashians'
Sponsored link
Kim was born on October 21, 1980 in Los Angeles, California to parents Robert and Kris. She is the middle of the two sisters, the elder being Kourtney and the younger one being Khloe. She also has a younger brother called Rob.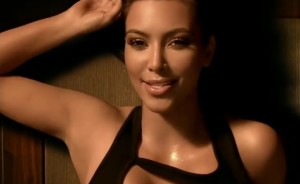 Kim' parents divorced in 1991 and her mother married Bruce Jenner, the 1976 Summer Olympics Decathlon winner in the same year. By virtue of this marriage, Kim got other siblings, half sisters Kendall and Kylie Jenner and step-brothers Burt Brandon, Brody and step-sister Casey.
Kim's biological father Robert was the attorney for O.J. Simpson and represented him during his murder case. Robert died in 2003 due to esophageal cancer.
Kim Kardashian – Young Pictures (Childhood and Teenage)
Kim Kardashian and ex-husband Damon Thomas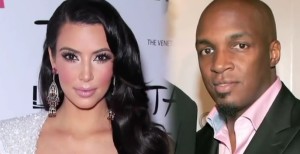 In 2000, Kim, then 19, eloped with and married record producer Damon Thomas. The marriage came apart and Damon filed for divorce three years later.
Kim became friends with socialite Paris Hilton, and the two attracted considerable media attention for their footloose ways.
Kim Kardashian Ray J affair
Just before the divorce could come through, Kim started dating Ray J. By 2007, an adult tape featuring Kim Kardashian and Ray J dating back to 2003 was leaked.  Kardashian filed a case against Vivid Entertainment who sold the film as Kim K Superstar. The title of the video became an identity of Kim's life because she attained superstar status due to the leaking of the video. Kardashian later dropped the lawsuit and settled for $5 million.
Kim Kardashian's success story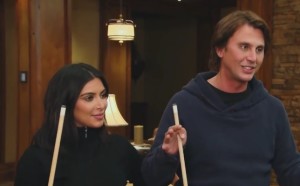 Kim along with her family appeared in the trend-setting reality TV series 'Keeping up with the Kardashians' in 2007 which proved to be a huge success for E! Though the show is repeatedly slammed by critics, the fact that it has enjoyed a long run till now stands testimony to Kim Kardashian's popularity.
Kim Kardashian has appeared in a few movies and TV shows as well. She was a part of the spoof movie 'Disaster Movie' in 2008. In the same year, she was also one of the 13 participants in Dancing with the Stars. In the years to come, Kim Kardashian and her voluptuous figure has sold everything from cup cakes and fragrances to fitness DVDs and video games.
Kim Kardashian and Kris Humphries – Marriage and Divorce
In May 2011, Kim was engaged to NBA player Kris Humphries whom she was dating since a year. They married on August 20th in California. 72 days into marriage, she filed for divorce from Kris stating irreconcilable differences. The divorce was finalized in June 2013.
Kim also briefly dated Reggie Bush but the relationship did not carry on for long.
Kim Kardashian and Kanye West (with their daughter North West)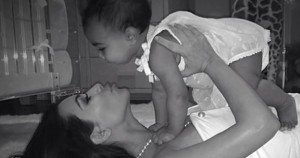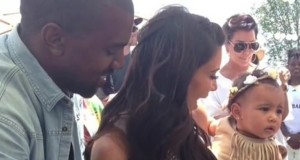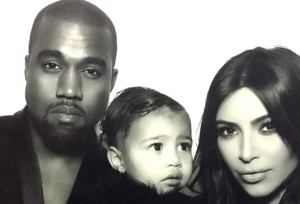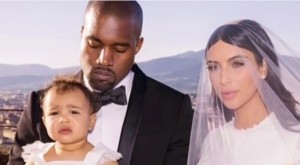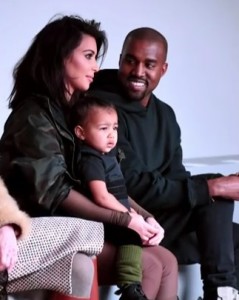 Kim dated rapper and close-friend Kanye West in 2011. On June 15, 2013, Kardashian gave birth to daughter North on June 15, 2013. After a grand engagement in October 2013, the pair married in Florence, Italy on May 24, 2014. Kim Kardashian and Kanye West are world's most talked-about couple in the media as well among the general populace. On June 1, she announced that she was pregnant with the second child.
Kim Kardshian – the selfie queen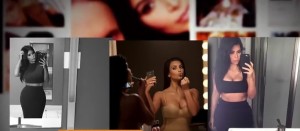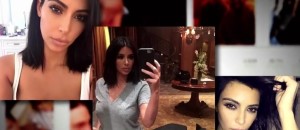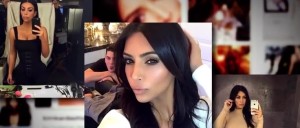 Kim Kardashian is also one of the first celebrities who made the term 'selfie' popular after she took a selfie of her voluptuous self, after her pregnancy.   Known as the 'queen of selfie', Kim Kardashian has also released a book called 'Selfish' which is a collection of her selfie pictures.
Sponsored link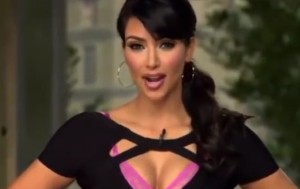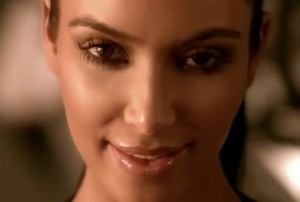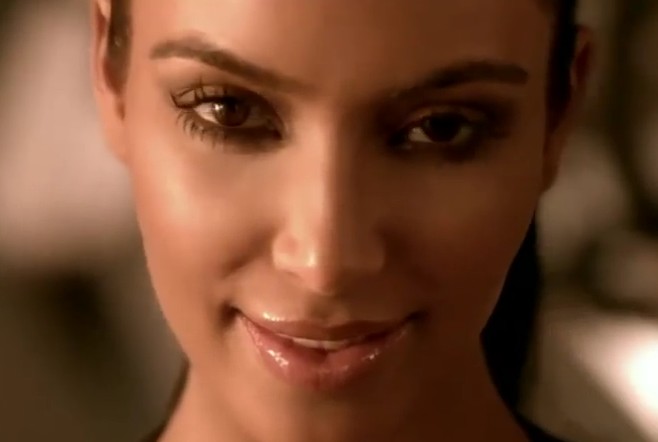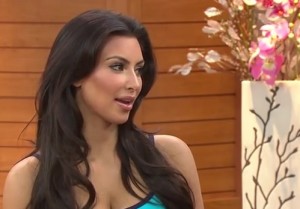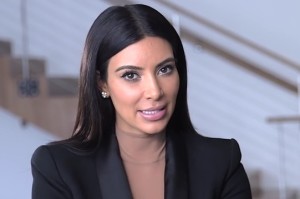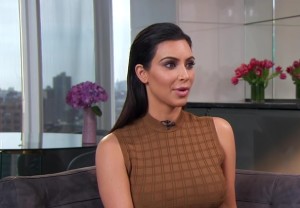 Kim Kardashian Hollywood
Kim Kardashian released a mobile game for Android and iPhone called Kim Kardashian: Hollywood which shows how a gamer can become a Hollywood star. The game has been one of the most widely played game in the App Store, the fifth highest earner to be precise.
Has Kim Kardashian had plastic surgery?
Kim Kardashian has been the subject of much debate about whether or not she has had plastic surgery and/or other cosmetic procedures. It is rumored that Kim has undergone several cosmetic corrections including cellulite removal, Botox, liposuctions, rhinoplasty, breast augmentation, butt implants, and lots more. Kim has however vehemently denied all of them, stating that only had some Botox, while the rest is untrue.
Surgeons from all over the world as well as her ex-husbands have stated that Kim has had extensive plastic surgery. Damon, her ex-husband, has stated that Kim underwent breast implant surgeries, liposuction, and significant plastic surgery procedures. Kim has denied it; but as per the court papers, she had stated that Damon had forced her to get liposuction when they were married.
After looking at the before and after photos of Kim and taking into account the natural changes that affect the body as one ages, doctors have come to the conclusion that Kim has also had a nose job. The surgical correction of the nose is however very conservative and not over the top; it has made her nose more refined and somewhat shorter than before. Kim has stated that she did consult a doctor for a nose job, but did not go for it.
It is also rumored that Kim had injections on her lips so as to make them more luscious and plumper. She also had breast augmentation procedures, thereby making her breasts appear fuller and rounder, which is unnatural as per her thin body size and figure.
Kim's butt has also been the subject of fascination of many. It is said that surgeons removed fat off her leg and implanted it on her butt. Kim however refuted this rumor and offered an X-ray of her butt as proof of no butt surgery.
Kim Kardashian plastic surgery face (before and after pictures)
Here are some pictures of Kim Kardashian's face which hints at plastic surgery.  Though she has not commented where she has had cosmetic surgery done, experts believe so.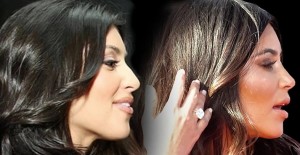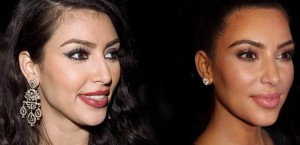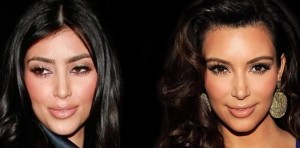 Kim Kardashian – height and weight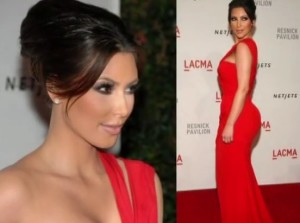 She stands petite at 1.59 meter (5 feet 2 inch) with a weight at an average of 117 pounds (58.5 kg)
Kim Kardashian – Net Worth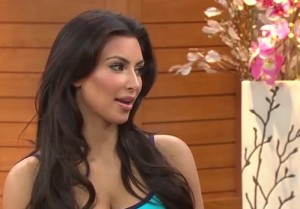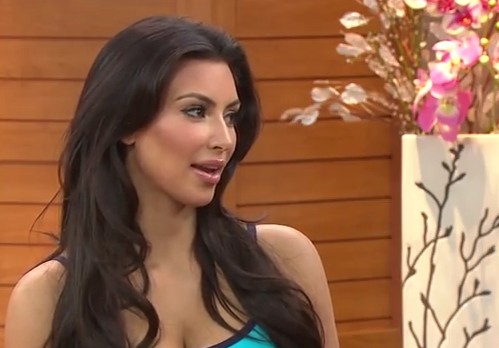 According to Forbes, the reality star's net worth is $45 million; she earned $28 million in 2014.
Kim Kardashian – house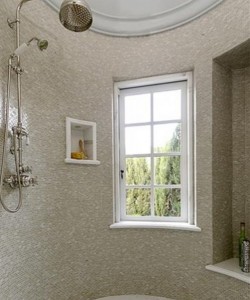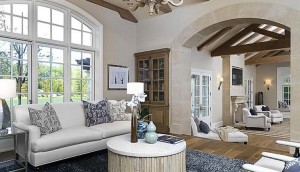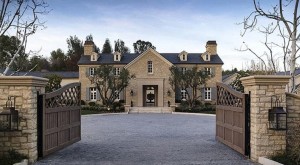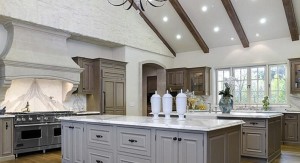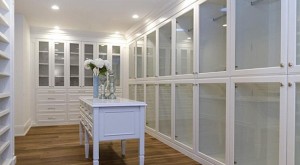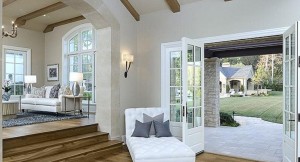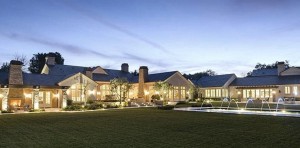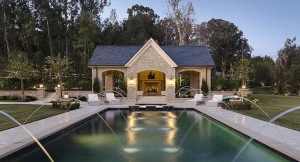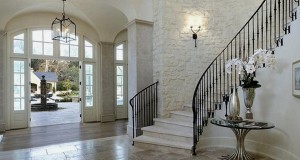 Kim Kardashian and husband Kanye West stay in a beautiful 3-acre property called 'The Jewel of Hidden Hills' in California. The property originally owned by Lisa Marie Presley is sprawled across 16000 square-foot area includes eight bedrooms, two huge bathrooms, fireplace, steam shower, private patio, gym, indoor-movie theater, two spas, couple of swimming pools and a vineyard.
Kim Kardashian – philanthropy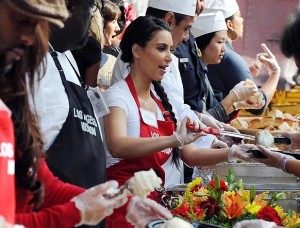 Kim Kardashian is known to be generous and humble as a person. She compulsorily donates 10 percent of her earnings towards charity and humanitarian causes.
Sponsored link