Wissam Al Mana is a Qatar based business tycoon. He is the owner of the famous brand " Al Mana". His brand operates in 8 countries including the GCC regions. The brand has 55 companies under its belt and earns annual revenue of $1.5 dollar.The brand "Al Mana" is providing employment opportunities to 3,500 personnel. Apart from this, the  key holdings of "Al Mana" include Harvey Nichols, Hermes, Giorgio Armani, Dolce & Gabbana, Zara, Nissan and many more. Also, Wissam Al Mana owns Doha Mall, Citywalk Residence, Al Mana Tower, Mirqab Mall, Al Waha Tower and 138 Park Lane in London. The brand Al Mana deals in a wide range of services which includes automobile, engineering, real estate , retail, food and beverage , media and entertainment and so on. It has been acknowledged as one of most successful retail brands across the globe.
Sponsored link
Early Life and Background
Wissam Al Mana was born in the year 1975 in Qatar. When he was two years old his family moved out of Qatar and settled in London. He spent his childhood and teenage years in the city. After completing his secondary level education in London, Wissam went to United States of America to earn the degree of Masters in Business Administration.
From the age of 14, Wissam started applying for jobs in various fashion outlets on Kings Road in London. He was successful in earning a weekend job in one of the most popular multi- brand stores in the city. It was during these days that he got the exposed to retail world and developed a keen interest in this area. Wissam gives the credit for his passion for retail and fashion industry to his lifestyle that he led in London.
Career Achievements
Wissam holds the position of executive director of the brand " Al Mana". He is also the co-owner of the brand along with his two brothers Kamal Saleh Al Mana and  Hisham Saleh Al Mana.
This brand was established by Wissam's father .Owing to the untiring zeal of Wissam and his brothers, the brand Al Mana is counted as one of the most successful brands across the globe. With annual revenue of $ 1.5 billion, the brand operates in 55 companies in Qatar,UAE, Kuwait, Saudi Arabia, Bahrain,Oman, United Kingdom and Ireland.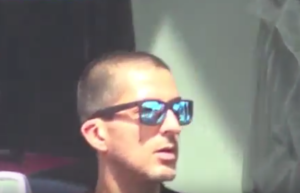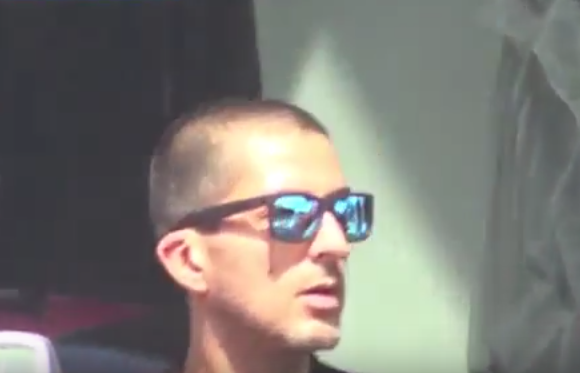 Al Mana provides employment opportunities to more than 3500 personnel and  has over 300 outlets across the globe.
Sponsored link
Nissan,Infiniti, Renault etc are some of the major auto services in Qatar that Al Mana operates exclusively.In GCC region, the brand's retail holdings include Harvey Nichols, Giorgio Armani, Emporio Armani, Dolce & Gabbana etc. The brand has also collaborated with Go Sports to open one of the biggest sports outlets in the world.  Popular brands like Zara, Reebok,Mango etc. are also the part of " Al Mana". It has also signed an exclusive license  agreement in 2015 for " HMV" to open a number of retail and online stores for the brand. Popular food chains like McDonalds, La Maison du Chocolat, Haagen-Dazs  etc are also forms the part of this reputed brand. Not only that, " Al Mana" has also invested in real estate projects like Doha Mall, Mirqab Mall etc. As per the reports , Al Mana is soon going to open an e-commerce platform which will deal in street paintings.
 Wife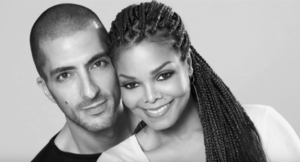 Wissam Al Mana is married to famous American singer Janet Jackson. They got married in the year 2012.
Wissam Al Mana – Net Worth
Wissam Al Mana has a net worth of $ 1 billion.
House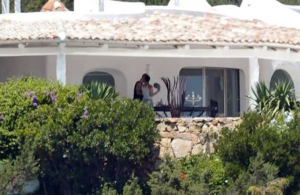 Al Mana resides in a lavish residence in Doha , Qatar. He also has numerous homes across the world, including Australia and Italy.
Sponsored link