Ram Nath Kovind is the Governor of Bihar, an Indian State in the East of India. He is also a member of the Parliament and the Presidential candidate of the Bharatiya Janata Party (BJP) for the 2017 Presidential elections in India. Kovind has been an active politician since 1991, but he first won a seat in the Rajya Sabha  in 1994 and since then, has developed a legacy as an honest and hard-working leader form the Dalit tribe in India.
Sponsored link
Kovind has held many positions of significance ever since he entered the world of Politics. He was named the BJP Dalit Morcha President in the year 1998, just within four years of joining the party, and served in the position until 2001. He was also named the All India Koli Samaj President and even served as the National Spokesperson for the BJP. His Presidential candidature was announced by BJP President Amit Shah in June 2017.
Early Life and Education
Kovind was born in a farmer's family in Paraunkh village, his hometown in District Dehat, kanpur, Uttar Pradesh, India on 1 October 1945. His parents are Kalawati, a housewife and Maikulal, a grocery and garment shop owner, farmer and Ayurveda practitioner. Kovind has four brothers and three sisters and was born in the 'Dalit' sect of Hinduism.
Kovind was a student of Kanpur University in Uttar Pradesh and he graduated with a Bachelors Degree in Commerce. He aspired to join the Indian Administrative Service but was only able to clear the exam on his third attempt. Kovind was subsequently selected for Allied Service which caused him to drop out and consider a career in Law. He earned his Bachelor of Law (LLB) degree, also from Kanpur University.
Career Rise
Although he contested elections for the first time in 1991, Kovind was only able to enter politics in 1994 when he won a seat as a Rajya Sabha Member from Uttar Pradesh. He held the position for 12 years and 2 terms consecutively, until 2006. As a member of the Parliament, Kovind commanded respect and held several positions of significance, sitting as a committee member on various parliamentary committees such as Home Affairs, Petroleum and Gas, Law and Justice, Welfare of Scheduled Castes and scheduled Tribes, Social Justice and Empowerment among others. He also received the honour of being the Rajya Sabha House Committee Chairman. Kovind served as an Indian Representative at the United Nations in 2002 where he addressed the UN General Assembly.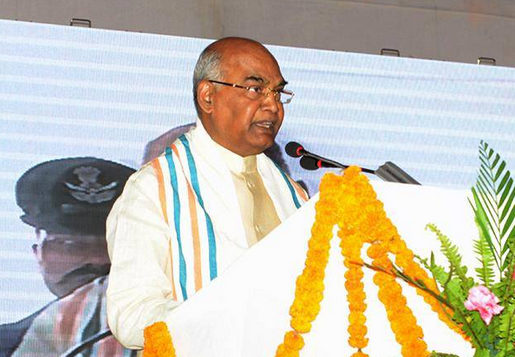 Sponsored link
Born in the Indian Hindu Dalit tribe, Kovind has worked very hard for the rights and privileges of his fellow caste members. He has striven to uplift members of Indian scheduled tribes, scheduled castes and other backward classes while also empowering women and minorities. He has striven to get better educational amenities and infrastructure and is considered a pioneer of the educational movement for this section of society. He has worked tirelessly to construct good quality schools in the rural areas of Uttar Pradesh and Uttarakhand. He also provides pro bono legal aide to members of society who cannot afford the fees. Since 2015, Kovind has held the position of the Governor of the Indian State of Bihar and has received a lot of applause for his work during his tenure.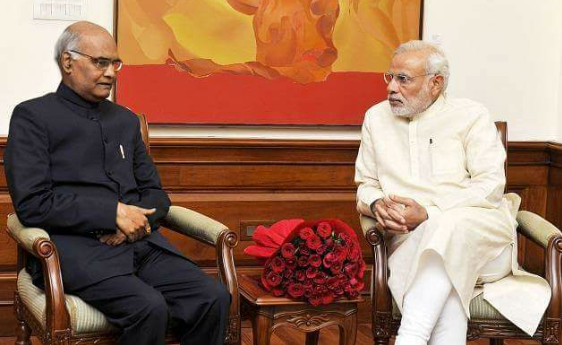 Ram Nath Kovind – Wife and Children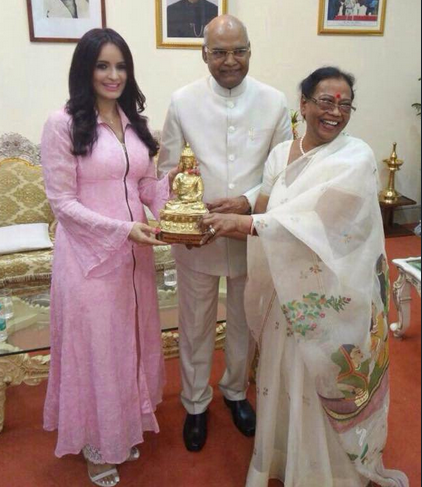 Kovind is married to Sarita Kovind since May 1974 and has two children with her; a son called Prashant Kumar and a daughter called Sarita. Kovind has an impeccable track record and has never been accused of any sort of corruption or nepotism.
According to his nephew, Kovind denied extending favours to him or any other member of his family and encouraged him to make achievements on his own merits, without using short cuts.
 Salary
Kovind draws a monthly salary of INR 110,000 plus allowances fixed for Governors. If elected president, Kovind may receive INR 150,000 to 500,000 per month.
Sponsored link