Vijay Mallya (born December 18,1955) is one of the richest businessmen in India. He is the chairman of UB Group, an Indian company dealing in alcoholic beverages, aviation, real estate and fertilizers.   He is also the member of the Rajya Sabha, the upper-house of the Indian Parliament.
Sponsored link
The flamboyant business icon is also the chairman of many public companies in the US and India. He is the part-owner of Formula 1 team called Sahara Force India. He is the owner of the Indian Premier League (IPL) team Royal Challengers Bangalore, East Bengal F.C and Mohan Bagan A.C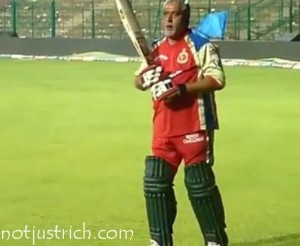 .
Vijay Mallya – trivia (loves to buy pieces of history)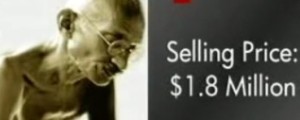 Vijay Mallya loves to successfully bid auctioned items that are of historical value to India. In 2004, he won a bid for the sword of Tipu Sultan, which was placed at £175,000 in London and brought it back to India. He also bought 30 other items of the legendary South Indian King from various auction houses in the UK. In March 2009, Mr. Mallya bid successfully for rare valuables of Mahatma Gandhi for US$1.8 million
Family Background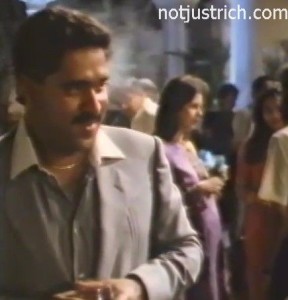 He is the son of Vittal Mallya (businessman based in Bantwal, Mangalore) and wife Lalitha studied in Calcutta . When he was in college, he began to associate himself with family business. He then began to work as an internet at Hoescht AG in the US.
Vijay Mallya – wife and children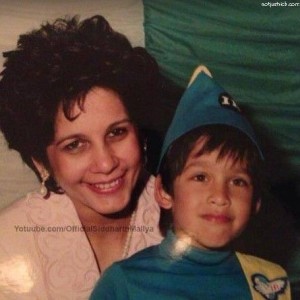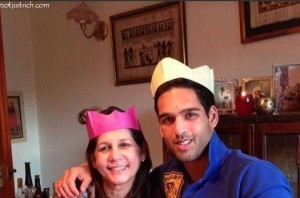 Vijay Mallya married an airhostess Samira Tyabjee, they have a son called Sidhartha Mallya born on May 7, 1987. Sidhartha Mallya, who is TV host, model, aspiring actor and runs a Youtube channel called Sid Sessions. Sidhartha was also dating Deepika Padukone briefly before they separated.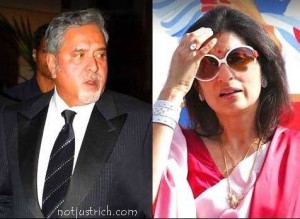 Vijay Mallya divorced Sameera, and in June 1993 married Rekha, who was his neighbor from childhood days. She is also a double divorcee, with a daughter from her first marriage and a son and a daughter from her second marriage. Mr. Mallya and Rekha have two daughters who are called Tanya and Leanna. The business magnate regards Rekha's children from his previous marriages, as his own. Rekha's daughter from her first marriage died in a car crash in London, in 2003.
Vijay Mallya's success story as the beer baron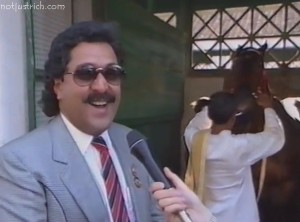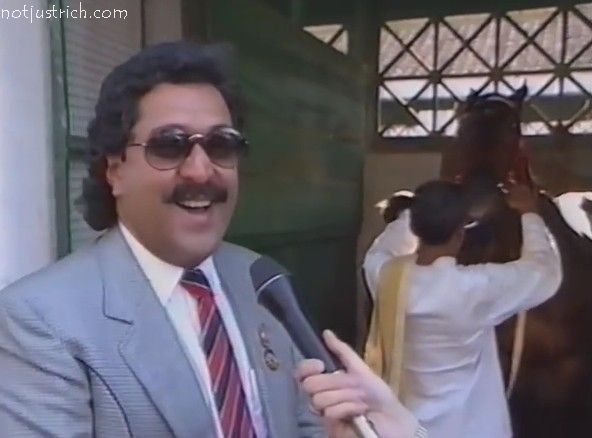 After his father's death, the then 28 year old Vijay Mallya took his companies United Breweries Group to great heights, making it a multinational corporation with more than 60 companies under its wings. By 1999, UB Group was the most successful alcoholic beverage companies with an annual turnover of US $11 billion.
UB's Kingfisher Beer is one of the best selling beer brands in the world, with more than 50 percent share in India itself, besides selling in more than 52 countries.
Vijay Mallya concentrated on UB Group but also acquired other businesses like Berger Paints, Crompton, Malabar Chemical and Fertilizers, the Asian Age newspaper and Cine Blitz (film and TV magazine in India).
Kingfisher Airlines controversy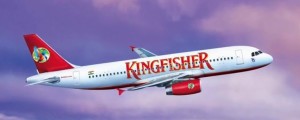 Kingfisher Airlines was launched with much fanfare in 2005 and did great business to begin with. In 2011, it had the second largest share in domestic air-travel market.
Later in ran into financial problems and had to be closed down. By 2013, it was declared insolvent and lost its license, with employees not being paid for 15 months and owning more than $1 billion in loans. The CEO quit in 2014 and in July, the same year, the airlines was listed as the country's top NPA (non-performing asset)
 Vijay Mallya – Rs.9000 crore loan and money laundering controversy
The newspapers reported on March 1, 2016 that Vijay Mallya after announcing his exit from United Sports Ltd has made good his escape, and has shifted his base to the UK, to escape the probe from investigating agencies in India.  The State Bank of India in its annual audit, stated that  Mallya owes a total of Rs.9060 crore loan to a consortium of Indian banks. SBI itself has loaned Rs.1600 crore to KFA (Kingfisher Airlines)  It has been reported that nearly 4000 crore INR that was extended by these public sector banks for Kingfisher  Airlines, was diverted to Cayman Island and Mauritius, which are nothing but tax havens. An inquiry by the Enforcement Directorate was initiated to this effect.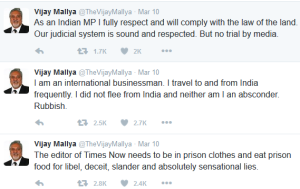 Mallya however, lashed out at the section of media that had lashed at him and at banks, saying that he had paid close to Rs.3000 crore and that he was working on a one-time settlement with the banks He also said that he was an international businessman and had no plans of absconding. In a series of tweets, Vijay Mallya lashed out at Arnab Goswami (Editor-in-Chief) for lies and sensationalized news.
Vijay Mallya – Net Worth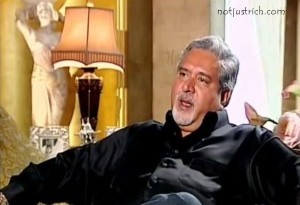 Sponsored link
Once a billionaire, Vijay Mallya dropped from the illustrious list, following the debacle of Kingfisher Airlines and the outstanding debts that touched $1 billion. Once having a net worth of $1.1 billion in 2011, Vijay Mallya dropped to $800 million in 2013, according to Forbes. Mr.Mallya however seemed to sigh a relief, he tweeted, : "Thanks to the Almighty that Forbes has removed me from the so-called billionaires list… less jealousy, less frenzy and wrongful attacks."
Vijay Mallya -House and other properties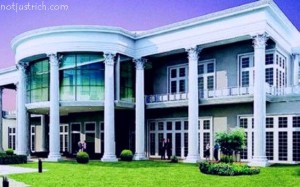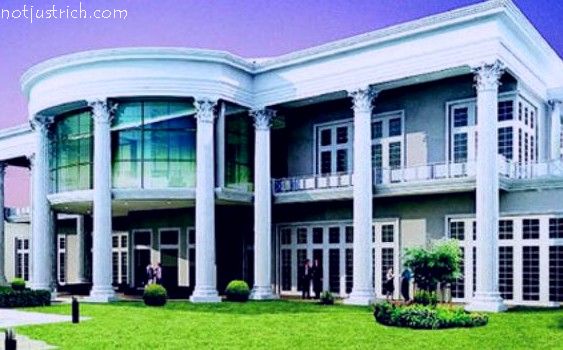 Among many homes, the most regal property of Vijay Mallya is called 'White House in the Sky'. It sits as a penthouse on the 32nd and 33rd floor of Kingfisher Towers in UB City, Bangalore.  The tower is split into 82 houses, out of which  72 are given to other milliionaires and billionaires, while ten of them are retained for his family members.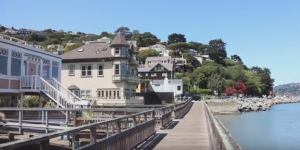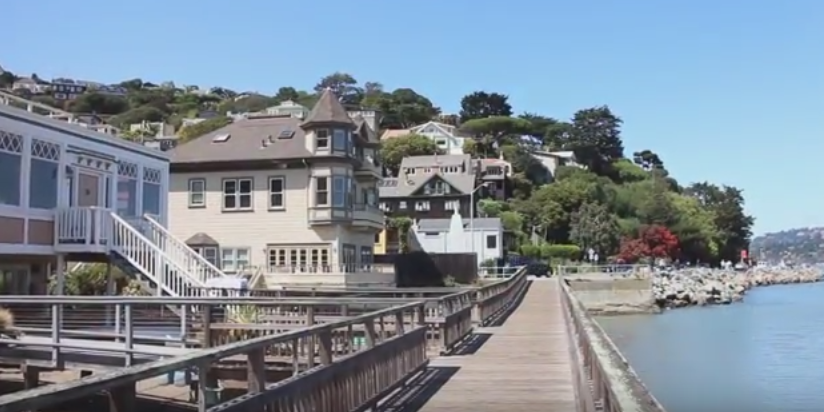 Mallya  has a huge mansion in Sausalito, in France, the stunning piece of property  overlooks the Bay Bridge. His neighborhood has the likes of Tiger Woods and Williams Sisters.  He bought that house for $1.2 million in 1984.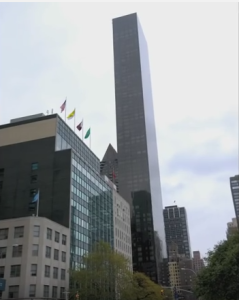 He also bought a plum penthouse apartment in Trump Towers, New York for $2.4 million.
Mallya has a huge property in Nettleton Road in South Africa, the sprawling home overlooks Clifton Beach.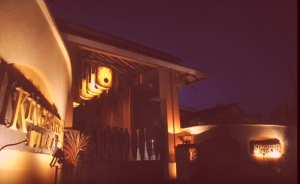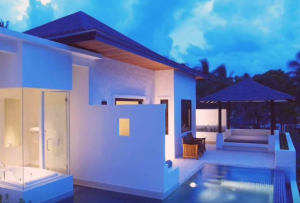 Back home in India,  he has a huge holiday home worth Rs. 90 crores in Goa called the 'Kingfisher Villa'.
Vijay Mallya also owns a few castles in Scotland and farm houses in London.
Islands
The flamboyant corporate baron owns the island of Sainte- Marguerite, one of the largest 'Lerin Islands'. This island property is located a few miles off the French Riveira, in Cannes.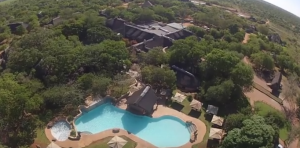 Mallya is the owner of the Mabula Game Lodge in South Africa, the property is spread across the lush of 12,000 hectares of land.
He owns an island property in Monte Carlo, which is sprawled across 800 acres.  The prolific entrepreneur also owns thousands of acres of land in the Himalayas.
Vijay Mallya – Car Collection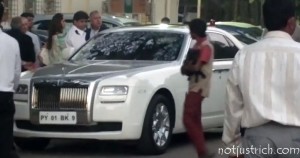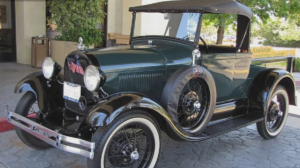 The man who has lived the slogan of his brand 'The King of Good Times' has a collection of more than 250 cars, including luxury and vintage models.
Vijay Mallya – Jet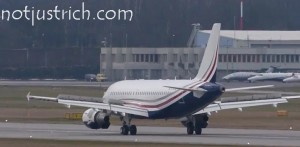 The 'Richard Branson of India' owned a couple of jet planes, Boeing 727 and Gulfstream, which he has sold. Mallya still makes use of Airbus 319 CJ, which has been leased from a bank in London and a Shaw-Wallace- owned Hawker 700. Incidentally, Mr. Mallya holds a 54 per cent stake in Shaw Wallace.
Vijay Mallya – Yacht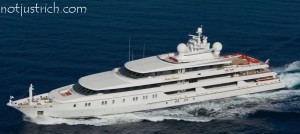 He had a 95 meter long mega-yacht called the Indian Empress  with a helipad. He sold it in 2011 and charters it for a month every year. He has another vintage yacht, of which he is still an owner, this one is a motor-based one created in 1906.
Sponsored link