Usain St.Leo Bolt is a Jamaican sprinter who has been recognized as the 'fastest man alive' for smashing the world record and winning seven gold medals as a champion. He is an Olympic legend who has won three gold medals at the 2008 Olympic Games in Beijing. Bolt is the only man to create a world record in 100 meters and 200 meters races.  Again, in the year 2012 he defeated Yohan Broke and won gold. Over the years, he achieved much recognition from different platform of sport. Recently, in the Rio Olympics, 2016 he has been rewarded with another gold medal in the 100 meter race, making him the first ever athlete to achieve three successive titles in the event.
Sponsored link
Early Life and background
Bolt was born on 21st August 1986 in Sherwood Content, a small town in Trelawney, Jamaica.  There he lives with his parents Wellesley and Jennifer, his little brother Sadiki and a sister Sherine. Usain as a little child attended Waldensia Primary school from where he started showing his potential in racing. There, he started getting recognitions and became the fastest runner over a 100 meter distance.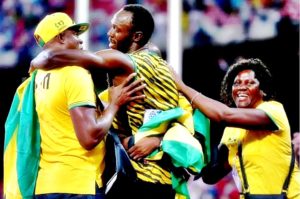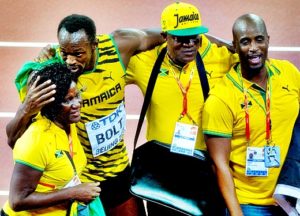 Career
Usain Bolt started his career way back in school. He use to participate in various sport activities and had won many awards for his tremendous potential in racing. Bolt won the 200 meters 'World junior Championship' in the year 2002.
Usain is considered to be among one of the nine athletes to win the world championship at the youth, junior and senior level of an athletic event.  At the summer Olympics 2008, he won three gold medals in 100 meters, 200 meters and 4* 100 meters relay creating a new world record. Bolt has been recognized as the fastest man, when he successfully completed the 100 meter run in just 9.69 seconds.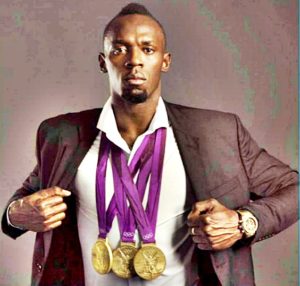 London Olympics 2012
At the summer Olympic in London, Bolt won his fourth gold medal after his win in China.  Over here he defeated his rival Yohan Blake in the 100 meter race. Usain completed the race in just 9.63 seconds, again creating a new record. At London Olympic only, Bolt achieved his second gold medal in the 200 meters race. Such recognitions have made Bolt to be the first human alive to set three world records in the history of Olympic Games competition.
Rio Olympics 2016
Bolt's success continued even in the recent Rio Olympics.  The gold for the 100 meter has been awarded again to Usain.  The 200 meters game is still left and he believes to again mark a new record.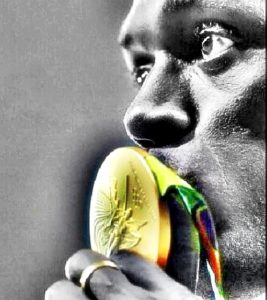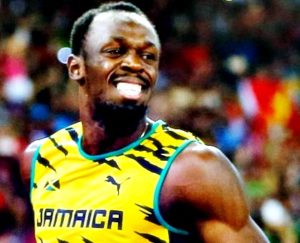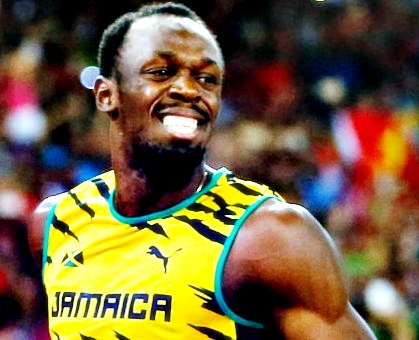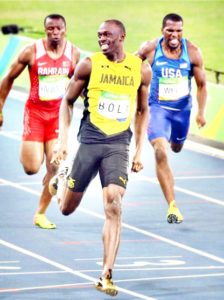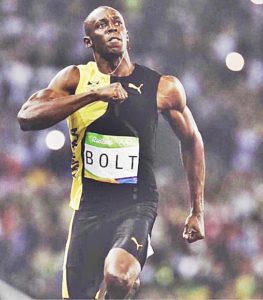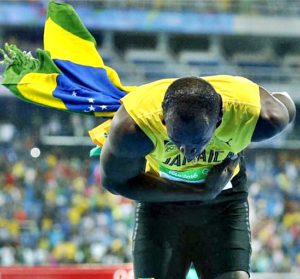 Sponsored link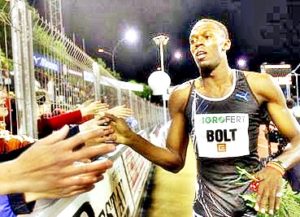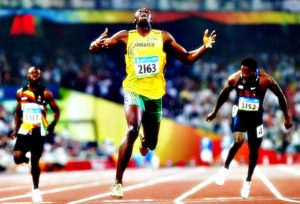 Usain Bolt – Girlfriend
He has been linked with Megan Edwards,  April Jackson, Rebeckah Passley and Lubica Kucerova. But his sister said that he was dating Kasi Benett and would be engaged with her, after Olympics 2016.
What is Usain Bolt's fastest speed like?
The 1.95 meter tall athlete's fastest recorded speed is 9.58 seconds for the 100 meter sprint at the 2009 World Championships in Berlin, which is about 27.8 miles per hour.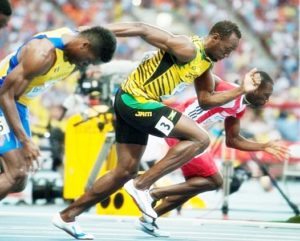 Usain Bolt – Net Worth
Usain Bolt the world's fastest Jamaican sprinter has a net worth of $60 million. Being one of the fastest runners ever and the most decorated Olympic athlete of all time, the six-gold medal winner has cut many endorsement deals which include Puma, from which he earns $10 million ever year.  He may continue to earn half the amount of that deal, even after he retires. He has also tied up with major brands like Samsung, Visa, Comcast and Virgin Media.  Forbes reported in 2016, that he netted close to $30 million through endorsement deals alone.
Sponsored link