Sundar Pichai's ascent as Google's CEO is truly an inspirational one.
Sponsored link
Early years
Pichai Sundarajan was born on July 12, 1972; in Chennai, Tamil Nadu. His father was an electrical engineer for General Electric in India, and mother; a stenographer turned full-time housewife. He grew up in a two-room house in Ashok Nagar, in Chennai. Sundar has a younger brother as well.
Pichai did his schooling in Jawahar Vidyayalaya and did his HSC from Vana Vani Matriculation. He then went on to study metallurgy in IIT Kharagpur. He then later went on to pursue MS degree from Stanford University in Material Sciences and Engineering. He also secured an MBA from Wharton School of University of Pennsylvania. Pichai got a job in the US at the McKinsey & Company in the engineering and product management department.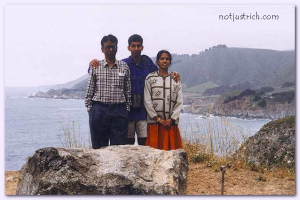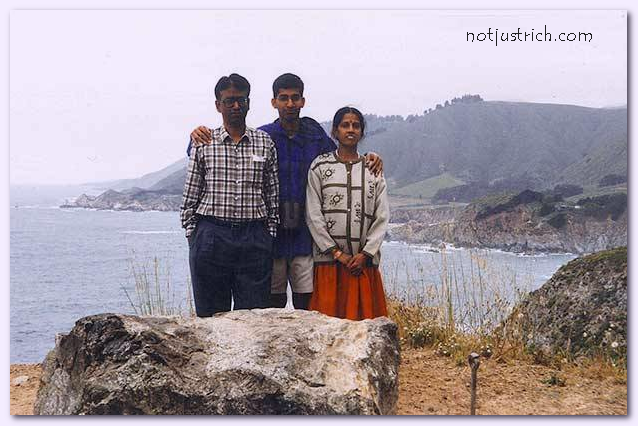 During his growing years, Pichai did not have a television, car or even a telephone (the landline phone came in when he was 12). When Pichai was to go the US, his father tried to take a loan, which did not come through. So he dug into the family's savings for $1000. Pichai says, "Mom and dad did what a lot of parents would do at that time. They sacrificed many things in life and their disposal income to make sure that their children were educated."
When he arrived in the US in 1993, he was shocked at the high cost of living. A bag-pack cost $60, well out of his means, so he settled for a used-one for a major part of his time, while studying at Stanford.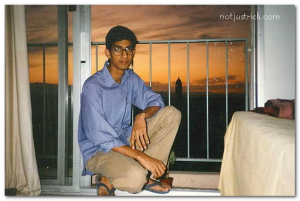 Sundar Pichai –Wife Anjali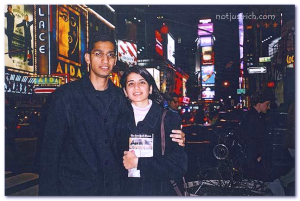 Sundar while setting foot on foreign shores felt home-sick and especially missed his girlfriend Anjali. He lived with a host family during his first year. Anjali of course, joined him later and became his wife. They have a daughter and a son.
Rise in Google
Pichai became a Google employee in 2004, when the search major started its Gmail services. He was largely responsible for Google's software products like Google Chrome and Chrome OS. During his interview, Gmail was due to launch on April 1, 2004 and he thought that it was an April Fool Joke like everyone else.
Sponsored link
In his job at Google, he was a part of a small team that gave people access to Google Search home page. Pichai came up with a brainwave that Google should have its own browser. While Larry Page and Sergey Brin were happy to accommodate the idea, the then CEO Eric Schmidt was not too happy as he thought building a web-based browser would take away from the search engine's core goal. Of course, now Google Chrome is the most popular browser with a 46 percent market share.
Pichai's other important contribution was Google Drive. He has also overseen the development of apps like Google Maps, Google Now and additions to Gmail. By 2013, he oversaw Android, the mobile operating system of Google. He introduced the new video format WebM.
The soft-spoken Pichai helped develop the Chrome operating system for laptops so that the data could be stored in cloud rather than on the device. This has been a huge boon because Chrome laptops are increasingly used by schools and colleges in the US, mainly for their affordability factor and data cloud benefits.
In addition to the above, Pichai has been the director of Jive Software from 2011 to 2013.
Sundar Pichai was appointed as the CEO of Google on August 10, 2015. He is the first non-white CEO and the third CEO of the company after Schmidt and Larry Page. This is a promotion to his previous post as the Product Chief.
The man has been a prize catch not just for Google but also for companies like Twitter and Microsoft who were keen to take him under their wings. Twitter wanted to hire Pichai as a vice-president for their products while Microsoft considered him as a possible CEO after Steve Ballmer stepped down.  Larry Page is known to have a certain amount of fondness for Pichai because of his ability to communicate well with the team.
Challenges for Sundar Pichai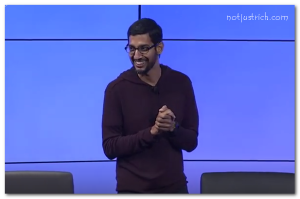 The 5 feet 10 tall Sundar Pichai with a huge amount of successes to his credit also has mammoth challenges in his way. With the traffic going mobile, people are mostly spending time using apps (usually the free ones) without using the search option or actually buying things; compared to Amazon which is used by people with an intention to purchase something. Google also lags behind Facebook in terms of user-data. Google's YouTube, while still being dominant, has a huge adversary in Facebook in terms of video rights.
Sundar Pichai – Salary and Net Worth
Usually for tech companies, including the CEO, the pay is based on three components – the salary, the bonus (based on performance) and stock options.
In 2015, Pichai's salary was $652,500 with other compensations coming to $23,000. He was also awarded restricted stocks worth $99 million,taking his overall income package for the year to $100.5 million.
He was also paid $199 million in restricted stocks in 2016. Even if the performance is at his lowest during his tenure, he can take home $10 million.
We can estimate Sundar Pichai's net worth to be at $150 million.
Sundar Pichai – House
He owns a house in Brooklyn which he bought for $6.8 million from Boyd Coddington in January 2015.
Sponsored link