Sumner Redstone is an illustrious media magnate and businessman based in the US. He is the owner and chairman of National Amusements chain of theaters. Sumner Redstone through his company National Amusements, is the owner of Viacom and CBS Corporation. Viamco is the parent company of Paramount Pictures, MTV Networks and Bet. He has a popular online movieticket site called MovieTickets.com.
Sponsored link
The enterprising billionaire was born in Boston, Massachusetts to a Jewish family. His father owned Northeast Theater Corporation in Massachusetts (which went on to become National Amusements by Sumner) and the Latin Quarter nightclub. He attended Boston Latin School, after which he went to Harvard College. He served as the First Lieutenant in the US Army during the Second World War. After the war, he went back to study at Georgetown University Law School. He worked as assistant to US Attorney General Tom C.Clark for few years and then into the Tax Division of Washington DC, before entering private practice.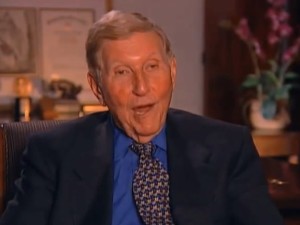 Summer Redstone and his  Business Expansion
He joined his father's company'National Amusements' in 1964 and became the CEO in 1967. Under him, the company grew phenomenally as he worked hard on the content. He believes that distribution channels would always be available but the content is fundamental to success. Not many know that Sumner Redstone created the winning phase ' Content is King'.
Sumner Redstone began to invest in movie production houses like Twentieth Century Fox, Columbia Pictures, Orion and Paramount Pictures. He sold the stocks in early 1980s and made huge profits. His purchase of Paramount Pictures in 1993 proved to be a handsome one, as the studio house made blockbusters like Titanic, Braveheart, Forrest Gump, Mission Impossible and Saving Private Ryan, which did commercially well as well as won many awards.
Redstone acquired CBS Corporation in 2000 and in 2005, he stated that Paramount was buying Dreamworks Animation for $1.6 billion.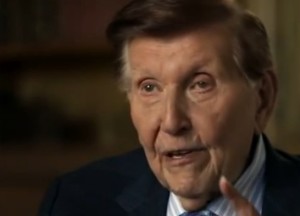 Sumner Redstone – wife and children
Sumner Redstone married Phyllis Gloria Raphael in 1947 and divorced her in 1999. They have two children, daughter Shari and son Brent. Three years into his divorce, Sumner married Paula Fortunato, a school teacher, who was 39 years younger to him. He divorced her in 2009. Sumer stated on record that after his death, all of his stock will go to his grandchildren.
Sponsored link
Sumner Redstone – Girlfriend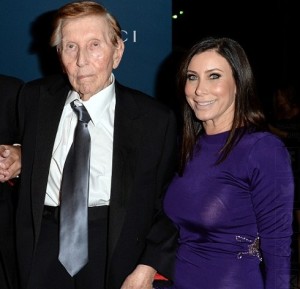 Sumner Redstone has been dating Sydney Holland, both of them are in a live-in relationship. Controversy arose, when Sydney sued one Heather Naylor, a singer of an MTV reality series for $1 million citing that she stole some personal photos from her computer. On the other hand Miss Naylor who claims that Sumner was her close friend, and has accused Sydney of controlling Mr. Redstone and sabotaging her career.
The billionaire and his girlfriend adopted a daughter and named her Alexandra Red in June 2013.
Philanthropy
He has contributed close to $160 million for various charitable causes, which include cancer breakthroughs, burn treatment, autism, illiteracy and poverty eradication.
Sumner Redstone – House
He has a sprawling mansion in Beverly Park, Beverly Hills in California. The cost of the property at the time of purchase in 2002 was $14,500,000.
Books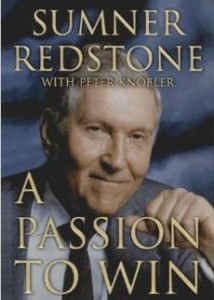 He wrote an autobiography called 'Passion to Win' which documents his life as a young boy to his adversities and the challenge of powerful acquisitions.
Sumner Redstone – Net Worth
The nonagerian moghul's net worth is $6.2 billion (Forbes 2014)
Sponsored link