Rajinikanth is one of the most successful and highly paid movie stars in Asia. He has been singled out for his stylish mannerisms, unique dialogue delivery and screen presence, apart from his blockbuster hits.
Sponsored link
Early life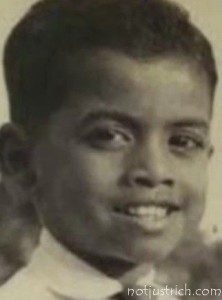 Rajinikanth (real name Shivaji Rao Gaekwad) was born on December 12, 1950 in a Marathi family to his mother Ramabai (housewife) and father Ramoji Rao (a police constable) in Bangalore. He is the youngest of four siblings. When he was just five, he lost his mother. Rajinikanth moved with his family to Hosur (Tamil Nadu) and began to pursue schooling in the same place. During his schooling days at Acharya Patshala, Rajnikanth began taking interest in plays, while keenly studios in academics, especially in math and history..
Rajinikanth – The Success Story
Once he completed his school education, Rajinikanth began scouting for work; he started doing menial jobs as a carpenter and coolie. Finally he was recruited as a bus conductor by the Bangalore Transport Service. At his spare time, he started pursuing theater, acting in plays on stage, taking guidance from Topi Muniappa, a Kannada playwright.
One day, Rajinikanth came across an ad by Madras Film Institute that conducted acting courses. Though he had no money and his family was not supportive enough, his friend Raj Bahadur supported his decision and also gave him money to pursue the course. Rajnikanth started to shine in the acting class with his finely nuanced performances and style.   During a stage play, noted Tamil film director K.Balachander noticed Rajinikanth , met him backstage and advised him to learn the Tamil language. The actor followed up on the advice and since then has never looked back.
Rajnikanth's movie career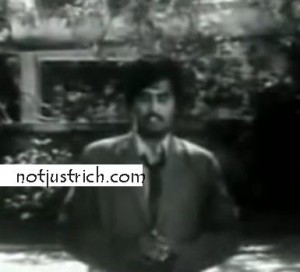 K Balachander gave Rajinikanth his first break in the form of a small role in the Tamil movie 'Apporva Raagangal'(1975) , where he had to play the role of a torturous husband. The movie was critically acclaimed and went on to win three National Film Awards. The critics found Rajinikanth , the new-comer impressive. For the early part of his career, he played negative characters, where he would either womanize or inflict domestic violence.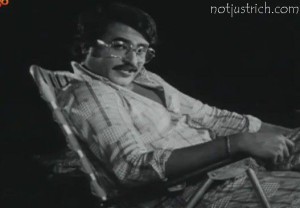 Rajinikanth 's first lead role for a Telugu film called Chilakamma Cheppindi. Director S.P Muthuraman is credited with changing the image of Rajinikanth , where he began playing positive character.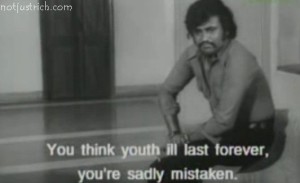 The success of their first collaboration 'Bhuvana Oru Kelvikkuri'(1977) saw them working together for 25 films in the 90s. He experimented with many roles from the devious to the dignified. He began acting in movies of different languages.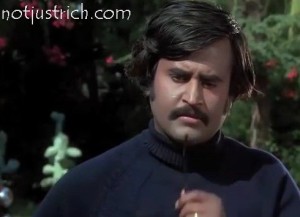 His first Bollywood movie called Andha Kanoon released in 1983. By 1990, he was elevated to the position of one of the biggest Indian movie stars. Rajinikanth also worked in a Hollywood movie called 'Bloodstone' where he played an English speaking cab driver.
Best films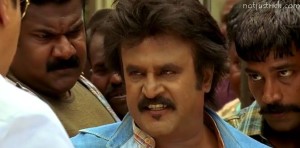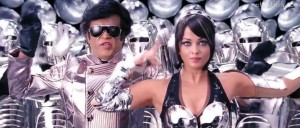 Some of his best films include Moondru Mudichu, Bairavi, Ninaithale Inikkum, Thilu Mullu, , Muthu, Baasha, Thalapathi, Baba, Sivaji and Enthiraan (Robot)
Why is Rajinikanth so popular?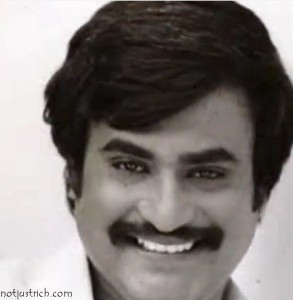 His larger than life movie persona, his stylish mannerisms like wearing his sunglasses or flipping the cigarette made him popular. His dialogue delivery is yet another noteworthy addition that contributes to his popularity. Also, his philanthropy and political contributions have made fans endear to him. The actor maintain a steep contradiction between his two personalities – while in his movies, he is larger than life and stylish, in real life, he is extremely subdued and modest, clad in a simple attire.
Sponsored link
The 5 feet 9 inch tall Rajinikanth is the only Indian actor to be featured in school text books, in a lesion called 'From Bus Conduction to Superstar' in the CBSE books. He also has the fastest number of Twitter followers for any Indian celebrity and among the top 10 for celebrities around the world; he had more than 212,000 people following him when he opened his Twitter account for the first time.
Rajinikanth jokes have become quite viral with numerous Memes, Facebook Groups, websites and apps on the theme.
Apart from his various movie awards, the distinguished personality was also awarded the Padma Bhushan (India's third highest civilian honor) for his contribution to cinema.
Rajinikanth – wife and children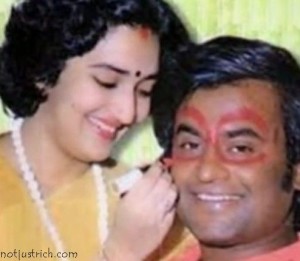 Rajinikanth married Latha Rangachari, an enterprising media student who went to interview him for her college magazine. The wedding took place on February 1981; the couple has two children Aishwarya Rajinikanth and Soundarya Rajinikanth. Aishwarya went on to marry actor Dhanush, who is a popular actor in South India and Bollywood. Dhanush and Aishwarya have two sons – Linga and Yathra.
Rajinikanth s second daughter Soundarya is a movie producer, director and also specializes in graphic design. She married businessman Ashwin Raamkumaar on September 3, 2010.
Rajinikanth – philanthropy
Rajnikanth has never believed in spreading news of his philanthropy but his charitable image has got a lot of mileage primarily because of his incessant contributions for the needy. He has give away 50 percent of income for various causes. His fan groups organize blood donation drives, eye donation and distribute food on important occasions like his birthday.
Houses and Property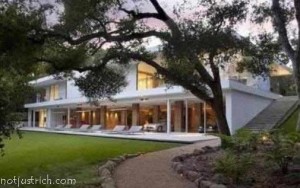 Though he has many houses throughout the country including Chennai, his most glamorous home is in Pune with plush interiors, regal furniture and lots of greenery around the house.
Car Collection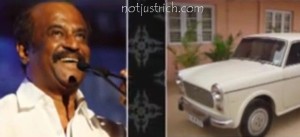 When it comes to cars, he does not believe in spending a premium and keeps a modest collection which includes a Premier Padmini Fiat, a Honda Civic, an Ambassador, a Toyota Innova and a Chevrolet Tavera.
Book on Rajinikanth
A biography on the celebrated actor and philanthropist Rajinikanth and The Definitive Biography,  talks about his cinematic triumphs and gives insights to his personal life, from humble beginnings to being a cult icon.
Rajnikanth – Net Worth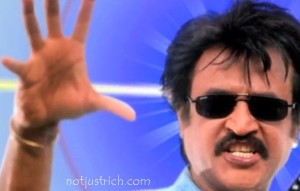 Post the success of Sivaji in 2007, Rajinikanth became the second highest paid actor in Asia with a payment of $4.1 million for his role in Sivaji. His net worth is $40 million.
Sponsored link