When one talks about the all time greats in clay court tennis, it is quite likely that the name of Rafael Nadal will always be considered on top of the list. He has the best record of wins as far as clay court tennis is concerned.
Sponsored link
Rafael Nadal was born on June 3 1986. His father is Sebastian Nadal who is a successful businessman while his mother is Ana Maria Perera, a devoted homemaker. He has a younger sister by the name Maria Isabel. It was his uncle who discovered his talent for tennis at an early age and guided him when it mattered the most. Nadal started playing tennis when he was three years old and this obviously is the reason why he has been able to travel this far in the field of lawn tennis.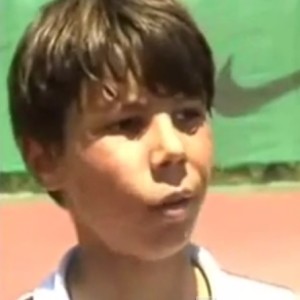 Rafael's natural talent came to the fore at an early age. He won his first under twelve title at the young age of eight and this certainly made his uncle intensify his training and coaching. This training helped him to become a left-hand player and it also helped him to hone and develop his lethal fore-hand shots. It would be pertinent to point out here that Nadal is ambidextrous which in other words means that while he plays tennis with his left hand, he uses the right hand for writing. He is quite well built and his height stands at 6 feet 1 inches.
Career Records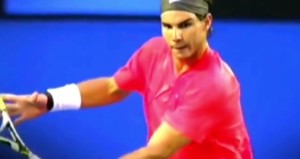 Focusing a bit on his tennis career, it would be ideal to point out that it is fascinating to say the least. Apart from being a member of the winning Davis Cup Team of Spain in the years 2004, 2006, 2009 and 2011, Rafael Nadal has innumerable individual wins to his credit. He is the winner of 14 Grand Slam Singles, the recipient of Olympic Gold Medal in singles in 2008 besides winning record number of titles in the ATP World Tour competitions.
Rafael Nadal is the seventh player in the history of the game to achieve the Career Grand Slam. He is also the only player to win a single grand slam title nine times. He did this by winning the French Open in 2014. He also has the distinction of breaking the legendary Bjorn Borg's record of eight consecutive grand slam titles when he won it ten times in a row.
Rafael  Nadal – Clay Court Statistics
He has lost only once in best of five matches set on clay court. He has a 43-6 record in clay court games. He has won French Open titles four times in a successive manner from 2005 to 2008 and from 2010 to 2013. He has also won 7 Rome Masters and 8 Monte-Carlo Masters.  He has an enviable single-surface winning record winning 81 successive matches on clay from 2005 to 2007. He has consistently one at least  1 of the 3 clay court Master Series games every year from 2005 through 2014. No wonder, he is called the King of Clay Court Tennis.
Rafael Nadal – Girlfriend
Rafael has been a one-woman man for  years.He has been dating his girlfriend, Maria Francisca Perello (known popularly as Xisca), since his high school years.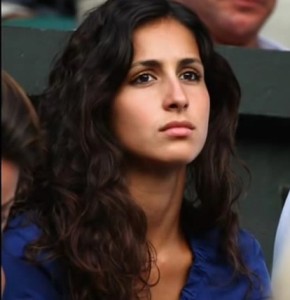 Sponsored link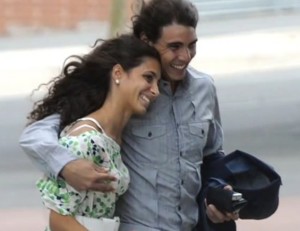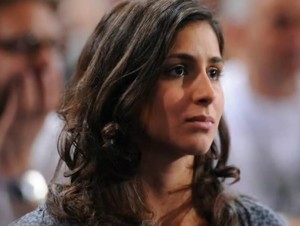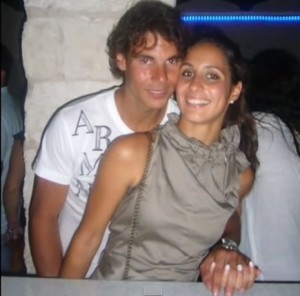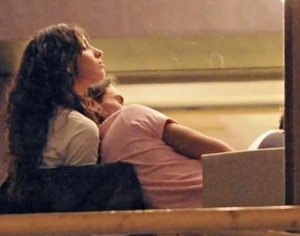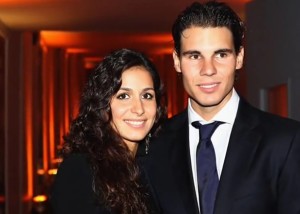 Rafael Nadal – Net Worth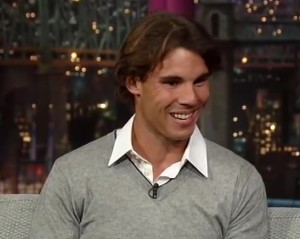 According to reliable estimates, the net worth of Rafael Nadal would be around 100 million US dollars.. He has been sponsoring the products of many companies and has been the official ambassador or Kia Motors since 2006. He also is an avid football fan and is very closely associated with his favorite team Real Madrid. He also has been quite active in many philanthropic activities including the famous Million Trees For the King Project in Thailand.
Hence at the end of the day there is no doubt that Rafael certainly is a tennis icon whose achievements on the tennis court will be remembered for many years to come. He will be considered perhaps as the best clay court singles' player for many more decades to come.
Rafael Nadal Autobiography
Check out the book Rafa:My Story by John Carlin and Rafael Nadal. It  give a shining, inspiring account of the tennis star.  It is a must-read for a tennis fan as well as anyone who believes in success against all odds.
Sponsored link