Priyanka Chopra is one of the multi-talented personalities in Bollywood, a prominent actress, singer and philanthropist. She was born on July 18, 1982 in Jamshedpur (Jharkhand, Bihar) to doctors Ashok Chopra and Madhu, both associated with Indian Army. She has a brother Siddharth, who is seven years younger to her, and is attached to the hotel industry. Her cousins Parineeti Chopra, Meera Chopra and Barbie Handa are all actress. Due to the defence background, she spent most of her schooling years traveling across parts of India. But she did most of her schooling from La Martiniere in Lucknow and St. Maria Goretti College in Bareilly. She loved her times in Bareilly so much that she considers it her home town.
Sponsored link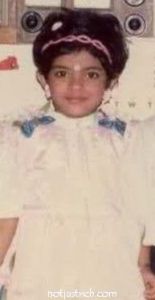 At the age of 13, Priyanka traveled to Massachusetts (USA) to study, where she dabbled in theater, choir singing, Western classical music and Indian traditional dances. She admits to being a victim of racism and bullying. Priyanka adds, "I was a gawky child, with self-esteem issues. I came from a middle-class background and had white marks on my legs. But I continued working hard and now my legs sell twelve brands."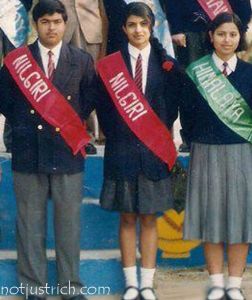 After spending three years in US, she returned to India, where she completed the final years of her high school education in Bareilly. She participated in the local 'May Queen' beauty competition, which she won. Her mother egged her to participate in the Femina Miss India Contest 2000, in which she came second. Priyanka went on to win the Miss World Competition in 2000 at the age of 18, becoming the fifth Indian contestant to do so. She dropped the idea of doing college (her interest was criminal psychology), as she was flooded with movie offers.
Debut in movies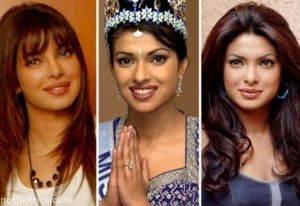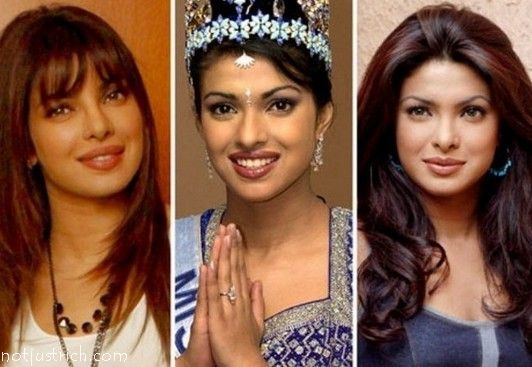 Priyanka Chopra debuted in the Tamil movie 'Thamizhan' in 2002. She debuted in the Hero, her first Bollywood movie in the same year, which was followed by another release 'Andaaz', which became her first hit. She was taken seriously an actress when her role as the seductress in 'Aitraaz' won her the Filmfare Award for the Best Actor in a Negative Role. Her biggest hits include Krrish, Don (both released in 2006), Fashion (2008), Barfi (2012) and Krrish 3(2013).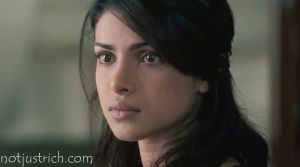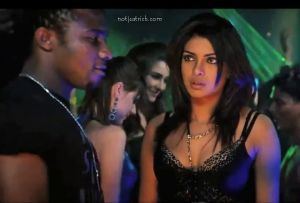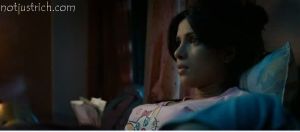 Priyanka Chopra won National Award for the Best Actress for her performance in Fashion. She is a recipient of four Filmfare Awards – Andaaz (Debut Award), Aitraaz (Negative Role), Fashion (Best Actress) and 7 Khoof Maaf (Critics Award for Best Actress). Her career-best performances include Fashion, 7 Khoof Maaf and Mary Kom.
Music Career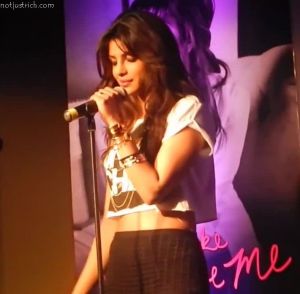 Priyanka Chopra released her first single 'In My City' in 2012 to a stupendous response. Her second single 'Exotic' where she collaborated with Pitbull also received a great response on Youtube.
Philanthropy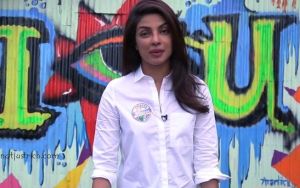 Among numerous charitable activities, Priyanka Chorpa is the UNICEF Goodwill Ambassador for Child Rights.
Net Worth
Priyanka Chopra's net worth was USD $6.7 million (400 million INR or Rs.40 crores INR) before Quantico. Her per Bollywood movie fee is fee is INR 5 crore and she charges INR 1.50 crore per ad endorsement. Quantico with an annual earnings of 4 million has bolstered her popularity and with international projects like Baywatch landing in her kitty,  Priyanka Chopra's net worth is $10 million.
Boyfriends and linkups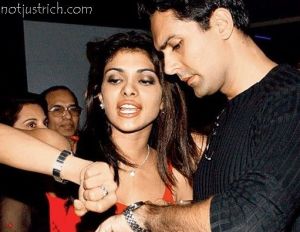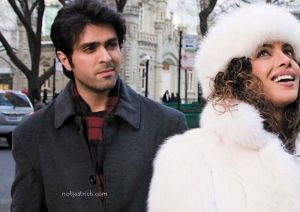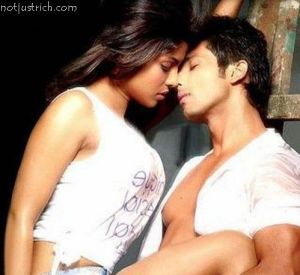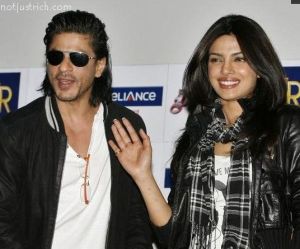 Priyanka Chopra's boyfriend during her Miss World days was Aseem Merchant. Though she has maintained that she is single, Priyanka has been linked to Harman Baweja, Shahid Kapoor and Shah Rukh Khan.
Brother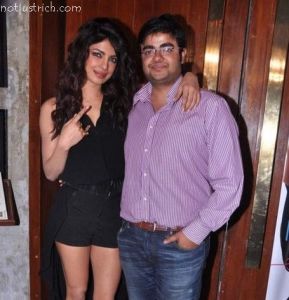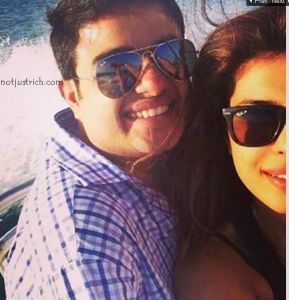 Sponsored link
Priyanka's brother  Siddharth is seven years younger than her. In 2014, he opened a restaurant in the form of a pub lounge in Puna, in partnership with Yug Tuli. The name of the restaurant is The Mugshot Lounge, wherein the challenge is for customers to consume a certain number of beers and shots within a particular time-frame after which the winner's photo is posted on the 'Mugshot Wall of Fame'.
Houses
Priyanka Chopra has bought several properties in Mumbai and Goa. She has homes in Lokhandwala and Oshiwara in Andheri (Mumbai). She has rented a few properties for commercial uses in Mumbai. Priyanka Chopra stays in Raj Classic in Andheri Versova, which she bought in 2008. Income Tax officials in 2011 stated that Priyanka Chopra has nine apartments; five of them are in Raj Classic on Yari Road. Here, she has turned three flats into one and has interconnected two of them.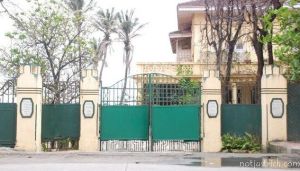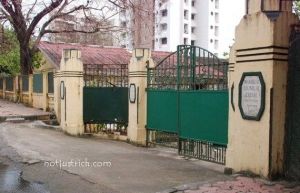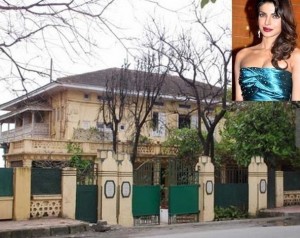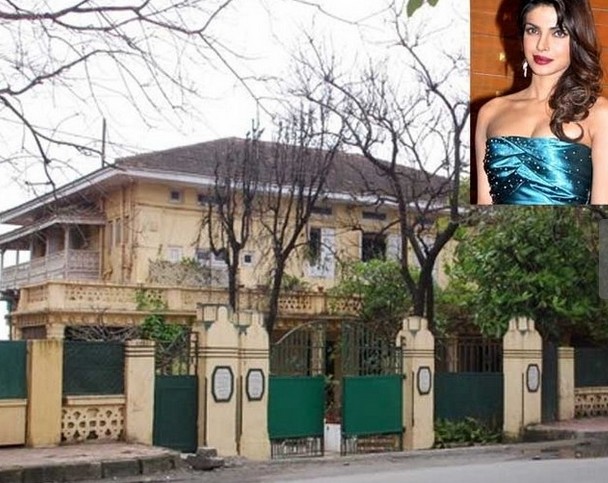 In 2014, Priyanka Chopra bought a dream house – sea-facing vintage house in Versova, which costs Rs. 100 crores (USD 16 milion). It has 15 bedrooms and will be used mostly for commercial purposes, for shooting and celebrity parties by Zoom. The bungalow that abounds in vintage architecture was built in 1930 by British architect Claude Batley for a rich textile merchant, Maneklala Chunilal Chinai. Priyanka also hopes to buy another bungalow, Mayur Mahal in Juhu, which will be used for movie and ad shooting purposes.
Priyanka Chopra – The Brand
Despite the lackluster performance of her movies, the individuality of Priyanka Chopra has grown into a world renowned brand. Due to her sheer versatility and her zeal to pursue various interests, her eclectic mix of choices has earned her praises and continual fan support. Priyanka Chopra is both a style icon and a sex symbol. She has been the face of international fashion brands, Alberta Ferretti and Jean Paul Gartier. She has been heralded as the 'Sexiest Asian Woman' – 2014 by the UK Magazine 'Eastern Eye'.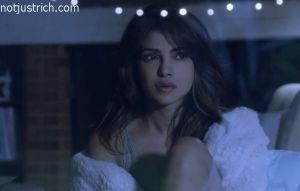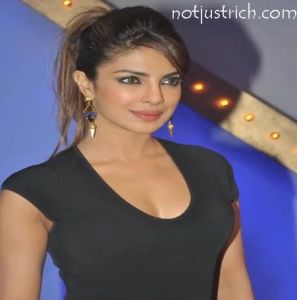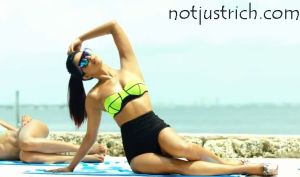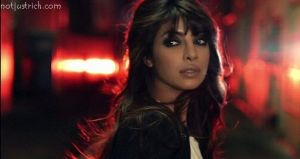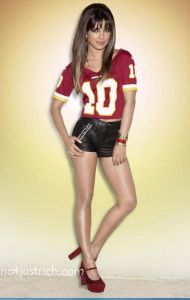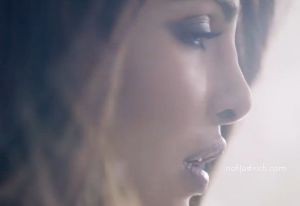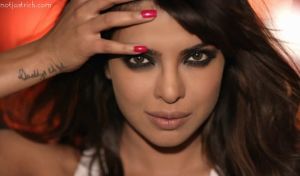 The 5 feet 5 inches tall ((1.69 meters) Priyanka Chopra is regarded as the queen of brand endorsements, second only to Shah Rukh Khan when it comes to sheer prowess in selling brands. She also rates high in the list of brands renewing their contracts with her. She has endorsed brands like Pepsi, Garnier, Nestle, Nokia and Hero Honda among many. Priyanka Chopra is distinguished to be the first Indian actress to feature in a school text book, her life is documented in a chapter of Roving Families, a book at Springdales School.
Cars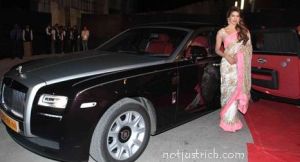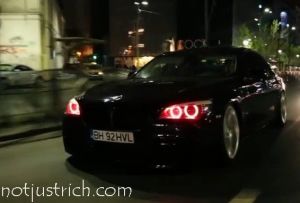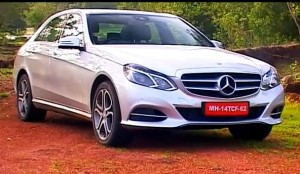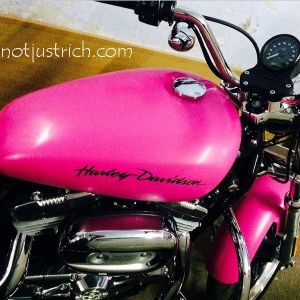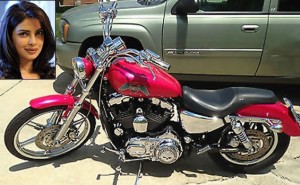 Priyanka Chopra has an enviable collection of cars which include the Rolls Royce, Porsche Cayenne, Mercedes Benz E Class and BMW 7 Series. She also owns a pink Harley Davidson bike.
Sponsored link