Mahendra Singh Dhoni is an Indian cricketer and the captain of the Indian cricket team. A wicket keeper and right hand batsman, today he is widely known as the "finisher" of limited over cricket matches. Dhoni, as he is commonly known ,holds many records under his captaincy such as wining test matches ,ODIs and the World Cup Title. Dhoni is also a face of many brands in India. Apart from wining several important matches, he is also among the Top 100 influential People in the World.
Sponsored link
Early Life and Background
He was born in Ranchi, Jharkhand (then Bihar), on 7th July, 1981. He has a sister and a brother and is a fan of Adam Gilchrist. His idols as a child were cricketer Sachin Tendulkar, Bollywood actor Amitabh Bachchan and singer Lata Mangeshkar.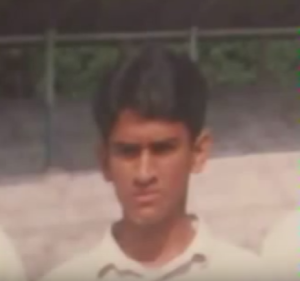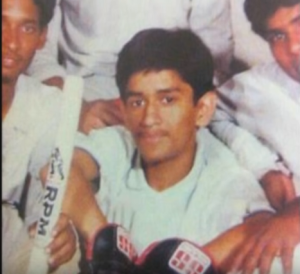 He studied at DAV Jawahar Vidya Mandir, where he excelled in football and badminton. Dhoni played cricket for a local cricket club while in school. Based on his wicket-keeping skills he was picked up for small matches and he later took cricket seriously after 10th standard. He played his first one day international (ODI) match in December 2004 against team Bangladesh and a year later he played his first test match. He used to be a Train Ticket Examiner (TTE) from 2001-2003. His colleagues remember him to be an honest and simple employee. But he also had a mischievous side to his personality too.   What people singularly agree is that the boy showed remarkable leadership skills right from a young age.
Career Achievements
Dhoni became the captain of India in the year 2007. Under his captaincy India has won ICC Twenty-20 World Cup, 2010 Asia Cup, 2011 ICC Cricket World Cup, 2013 ICC Champions Trophy etc. He has done fabulous wicket keeping and has batted several centuries and half centuries in his career.
Dhoni holds the enviable record of the most number of wins by an Indian captain in both tests and ODIs. He also has the maximum number of back -to back wins by an Indian captain in the ODIs. He steered India to win World Cup 2001 by scoring the match-winning 91 off 79 balls. He has played admirably well in the Indian Premier League too, his captained- Chennai Super Kings team won in the 2010 and 2011 season. He announced his retirements from tests on December 30, 2014.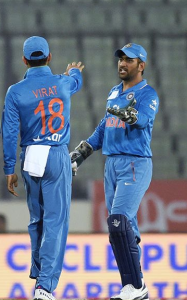 MS Dhoni – Wife and Daughter

Sponsored link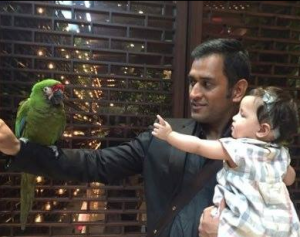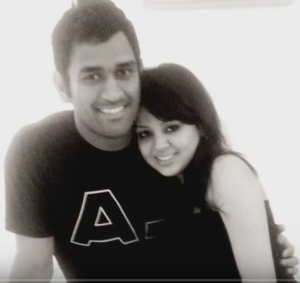 Dhoni married Sakshi Singh Rawat, his schoolmate, who is a native of Dehradun, Uttarakhand on 4th of July, 2010. He has not been known to be with any other relationship previously. He is the father to a baby girl named Ziva was born in 2015.
Match Bans
Dhoni, while being the captain of Team India, faced very few controversies. But he had been suspended for some matches due to slow-over rate. This means team India under his captaincy faced shortages of over due to slow timings which is against the rules of Cricket matches.  This has happened in the year 2009 and 2012 while playing against Sri Lanka and Australia respectively.
MS Dhoni – Net Worth
His net worth is $50 million, with a salary of $4 million. He is the richest playing cricketer in the world. In 2015, the  1.75 meter tall cricketer earned $31 million. Because of brand promotions like Reebok, PepsiCo and plum sponsorship deals with other companies, he earns an additional $27 million dollars on an average.
MS Dhoni  – House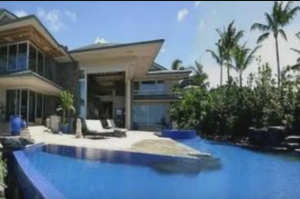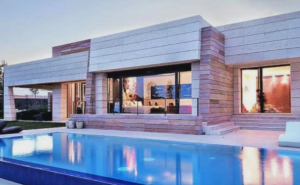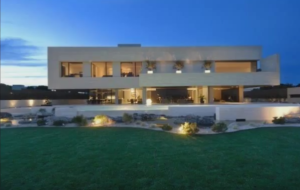 Dhoni's house in Ranchi consists for swimming pool, big lawn and vast parking space where he can keep his bikes and cars. He has a farmhouse in Ranchi too. His property costs around $60 million. He owns luxury cars like Audi, Porsche, BMW and bikes like Hummer, Harley Davidson.
Captain Cool
MS Dhoni is admired for his cool temperament, he is not known to throw his weight around or get angry at his team-mates. He looks at cricket as a mind game.  He appears unfazed by victories and steely even in the face of losses.
Movie on MS Dhoni
A movie called MS Dhoni – The Untold Story (2016), which talks about his struggle, stars Sushant Singh Rajput in the title role.
Sponsored link