Michael Rubens Bloomberg KBE is an American politician, business tycoon, and philanthropist. He was elected as the 108th Mayor of NYC in 2001 and held the office for 3 successive terms.  The 1.73 m tall billionaire is the CEO and founder of the global media and financial data company Bloomberg L.P. He owns 88 percent shares of the company which is famous for its Bloomberg Terminal that is used by investment professionals from all over the world.
Sponsored link
As the Mayor of NYC, Bloomberg took only $1 as salary. He has donated nearly $4 billion to varied charities and institutions such as Carnegie, Princeton, and Johns Hopkins University his alma mater, as well as to the Bill and Melinda Gates Foundation for eradication of polio from the planet. Ban Ki-Moon, the United Nations Secretary General, appointed Bloomberg as the special envoy for climate change and cities in 2014.
Bloomberg by Bloomberg is an autobiography written with help from Matthew Winkler, the Editor-in-Chief at Bloomberg.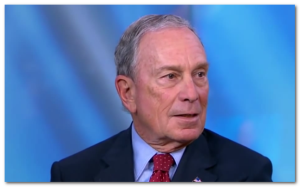 Early life and Education
Bloomberg was born on 14th Feb 1942 in Brighton, Boston at St. Elizabeth's Hospital into a Jewish family, to William Henry Bloomberg, a real estate broker, and Charlotte Rubens Bloomberg. His paternal and maternal grandfathers were immigrants from Russia.
Bloomberg spent his first two years in Allston, MA, then in Brookline, MA, for the next 2 years, and eventually settled in Medford, Boston. He graduated from John Hopkins University with a Bachelor of Science degree in electrical engineering in 1964. Two years later, he finished his MBA from Harvard Business School.
Business Career
Bloomberg began his career at Salomon Brothers, a securities brokerage firm and eventually got a general partnership in 1973. He was involved in systems development and equity trading. He was laid off after the company was acquired by Phibro Corporation in 1981. He used the $10 million severance package to start his own company 'Innovative Market Systems,' which provided Market Master Terminals that used technology to provide high-end business data and information in varied forms and in minimal time. Bloomberg remained the CEO and chairman of the company for the next 20 years. In 1987, the company was renamed as Bloomberg L.P. It had installed over 8,000 terminals by the year 1990. The company diversified into other sectors, over the next few years, such as Bloomberg Message, Bloomberg News, and Bloomberg Tradebook, etc. It also has a radio network with NYC's 1130 WBBR AM as the flagship station.
Bloomberg gave up the position of CEO when he decided to run for the 2001 NYC mayoral elections. After 3 successive terms as the Mayor of New York City, Bloomberg returned as the CEO of his company. From 1996 to 2002, Bloomberg also served as the chairman of Johns Hopkins University's board of trustees.
Political career
Bloomberg was a Democrat before he decided to run for the office of the Mayor of NYC. He changed his party registration and fought the elections as a Republican. He was endorsed by Rudy Giuliani, the former Mayor of NYC. Subsequently he got elected as the 108th Mayor of NYC on the 1st of January 2002. In 2009, Bloomberg got re-elected for the third term as NYC Mayor as an independent candidate. Bill de Blasio succeeded Bloomberg as NYC Mayor on Jan 1, 2014.
It was speculated that Bloomberg tried to get a candidature for U.S. Presidential Elections in 2008 and 2012, and for NY Governor in 2010. However, instead he continued to serve as the Mayor of NYC. Bloomberg has maintained that reform of public education was the high point of his first term while the legacy of his 2nd term in the Mayor's office was poverty alleviation. In addition to taking home a salary of $1, Bloomberg took the subway to work on a daily basis, and continued to live at his Upper East Side Manhattan home, instead of the official residence of the Mayor, i.e., Gracie Mansion.
Political views and stands
Bloomberg considers himself to be partly Republican and partly democratic.

Bloomberg is socially progressive and supports same-sex marriage, abortion rights, citizenship for illegal immigrants, and strict gun control laws and measures.  He has invested millions of dollars to appeal to state legislatures to bring into action strong laws against gun possession.
He does not want government involvement/interference in marriage between individuals. The choice to marry someone is personal.
He is of the opinion that man-made or artificial climate change is a fact and real.
He believes that reproductive choice is the fundamental right of humans and supports government spending or funding on stem cell research.
He supports strict drug laws and is against illegal possession of guns.
He supports immigration reform and tracking of citizens via a federal ID database.

Bloomberg is however conservative on domestic, foreign, and economic issues.

He describes himself to be fiscally prudent/conservative. It does not mean that spending for programs aimed at the poor need to be drastically cut. For Bloomberg, balancing budgets to avoid excessive deficits is fiscal conservatism.
He did not support timed withdrawal from the Iraq War and criticized those who did.
He is pro involvement of government in issues like public welfare.
He is strongly pro-business and ardently supports free trade. He is against any kind of protectionism.
He does not like taxes, but considers it a necessary evil to be able to provide services. He supports tax breaks for large corporations.
The Houses of Michael Bloomberg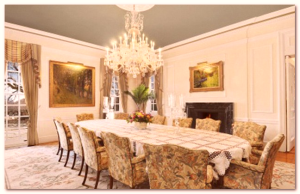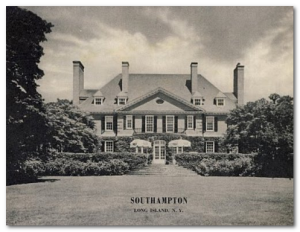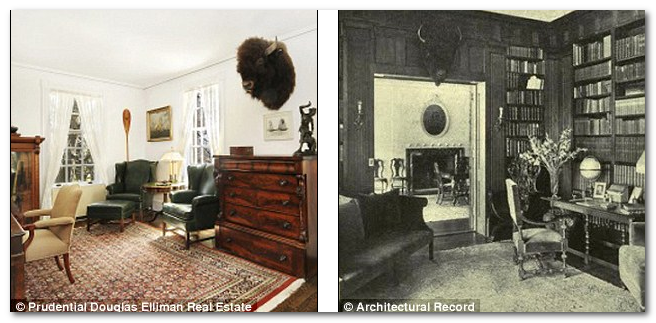 Sponsored link
Ballyshear: Located in the Hamptons, this grand mansion features Olmsted Brothers-designed big beautiful gardens and is spread across 22,000-sq. feet. It has 8 bathrooms, 11 bedrooms, and a horse stable. Bloomberg purchased it for around $20 million. He acquired the 1910 architectural mansion property and remodeled it, keeping some of the vintage features intact.
The Mountain Haus: Situated in Vail, Colorado, the condo features 72 units with facilities like outdoor and indoor whirlpools, an in-house George Restaurant & Pub, a communal pool, concierge service, daily maid service, and room service.
Stokes Bay home: Located in the picturesque island of Bermuda adorned by pink sandy beaches and clear blue waters, this luxurious 6,000-square-foot two-story home covers about 2 acres. It is currently valued at over $11 million. The mansion's paneling, doors, window frames, decorative trim, and sashes, etc. have extensive Bermuda cedar work. The unique design of the roof facilitates the collection and transfer of rainwater via pipes into an underground tank. The entrance is embellished by two tiny ponds.
The Farmhouse: Situated on Titicus Road in North Salem, NY, the expansive white clapboard farmhouse was purchased by Michael for $3.7 million in the year 2000. Spread across 20 acres, it features an indoor riding ring, and 4 bathrooms and bedrooms. It will soon have a stable that can house 20 horses.
The Victorian House: Located at Cadogan Square in London, this opulent Redbrick Victorian townhouse is aesthetically appealing and worth more than $10 million. The many rooms of the apartment are adorned by numerous well-known works of art and costly antiques.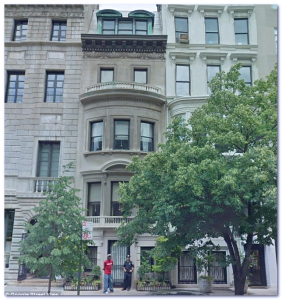 17 East 79th Street Townhouse: Located in the Upper East Side of Manhattan, this 5-storey townhouse consists of 6 apartments that have joined together to make a luxurious and sprawling mansion. The living space is spread across 12,500 square feet. The plush home has period stylized décor done by interior designer Jamie Drake; it features a George III armoire and Egyptian marble foyer.
Personal Life
Bloomberg married Susan Brown from Yorkshire in 1975. The couple has two children Emma and Georgina; the latter is a US equestrian.
Michael divorced Susan in 1993, but the two remain good friends. As of 2010, Diana Taylor, the former banking superintendent of New York State, is the domestic partner of Bloomberg.
Since Feb 2002, Marjorie Tiven, Bloomberg's younger sister, has been the Commissioner of the New York City Commission for the United Nations, Consular Corps and Protocol.
As a youth, Michael made ham radios, knew Morse code, and had a license as an amateur radio operator. Bloomberg also holds a commercial pilot license.
The "Bloomberg Philanthropies foundation" primarily focuses on 5 main areas, i.e., public health, education, government innovation, the arts, and the environment.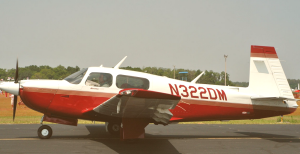 Bloomberg owns a lavish Mooney Bravo private jet that is both comfortable and compact for any kind of journey.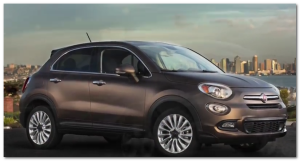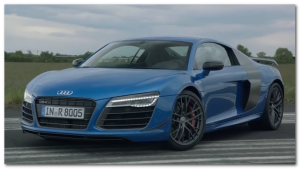 Even though Michael is a nationally known environmental leader, he likes to be driven around in his Chevrolet SUV with spacious and classy interiors. He also owns an Audi R8.
Michael Bloomberg – Net Worth and Salary
As per Forbes, Bloomberg's net worth as of July 2015 was $37.3 billion.  He takes $1 home as annual salary, as a a part of the billionaires who earn one-dollar salary.
Sponsored link