Melissa Rivers is the daughter of the famous comedian Joan Rivers. Over the years she had worked for CBS as a reporter, been a TV actress, and currently produces and hosts the TV reality show "Joan and Melissa: Joan Knows Best." Her real name is Melissa Warburg Rosenberg.
Sponsored link
Rivers was born on January 20, 1968 to ace comedienne Joan Rivers and producers Edgar Rosenberg. Both her parents are no more. She graduated in 1989, from the University of Pennsylvania with a degree in European History. A skilled dancer from a young age, she took on her mother's famous stage name 'Rivers' in 1990.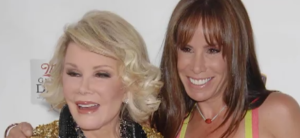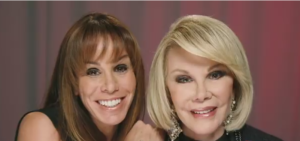 Melissa Rivers – TV Shows and Movies
She has done quite a few TV shows which include Beverly Hills 90210, Silk Stalkings, Fashion Police, Dave The Barbarian and Cubed. She was also in a movie called The Big Tease (1999). She teamed up with her mother Joan Rivers for the 1994 celebrity documentary movie ' Tears and Laughter: The Joan and Melissa Rivers Story'. She was the executive producer of 'Fashion Police' and returned in 2015 as its host. She was also the executive producer of 'In Bed with Joan' where the late Joanne would conduct celebrity interviews and would leave the last bit of questions to Melissa.
Melissa Rivers – Husband and Son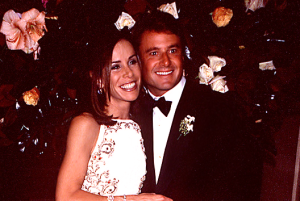 She married equestrian trainer John Endicott in 1998. The marriage was held with much fanfare, with expenses touching $3 million. Melissa had a son from the marriage known as Edgar Cooper Endicott, in 2000. However, the couple divorced in 2003.
Ex Boyfriend
Melissa was in a relationship to with sports training coach Jason Zimmerman for four years, from 2008 to 2012.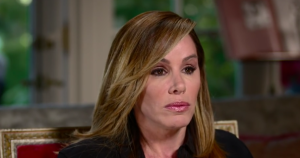 Sponsored link
Melissa Rivers – Net Worth
Melissa Rivers inherited a huge sizable estate and riches from her mother, which added to her net worth. Today.  she has a net worth of $150 which includes $75 million in cash and properties including Upper East Side Condo, worth $35 million. Cooper Rivers, Melissa's son, is set to inherit $40 million.
Has Melissa River had plastic surgery done?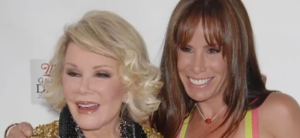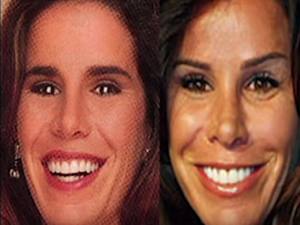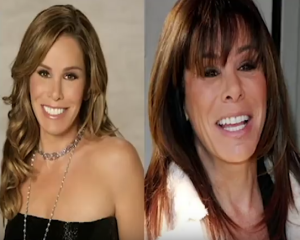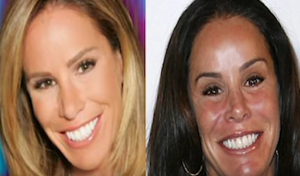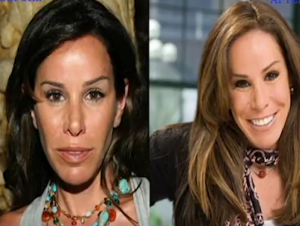 Joan Rivers has undergone and still continues to have a variety of plastic surgeries and cosmetic procedures. Hence, she had been nicknamed as 'the plastic queen.' Melissa Rivers has also followed in her mother's footsteps. She has accepted that she regularly has Botox injections. Melissa has clarified that she suffers from terrible body and low self-esteem issues, which she tries to make up by going for Botox.
Experts have however pointed out that Botox is not all that Melissa has had done. They believe that she has also had a rhinoplasty, brow lift, cheek implants, and breast augmentation, as well as used dermal fillers like Juvederm and Restylane.
Melissa's cheeks are a lot fuller and more perky indicating cheek implants. The nose is more prominent and sharper; however it is wider and swollen or puffed at the tip indicating a not-so-good nose job. Botox and dermal fillers have been used to get rid of the laugh lines near the mouth area as well as the forehead wrinkles.
The combination of all these procedures has made Melissa look weird and a lot older than even her mother Joan!
Tragically, Melissa's mother Joan Rivers died due to complications while a minor throat surgery was done on her. Melissa filed a malpractice legal case against the clinic and surgeons for the procedure that caused cardiac arrest to her mother.
Sponsored link