Mark Cuban is an American business magnate, philanthropist, investor, and film producer who is better known as the owner of NBA team Dallas Mavericks. He is also the chairman of AXS TV HDTV cable network, the owner of Magnolia Pictures and Landmark theaters, and a shark investor in the popular TV series 'Shark Tank.'
Sponsored link
The e-book 'How to Win at the Sport of Business' is co-written by him. The book is about his life experiences in the fields of sports and business.
Early Life and Education
Cuban was born on 31st July 1958 into a working class Jewish family in Pittsburg, Pennsylvania. His father Norton Cuban worked as a car upholster. Mark grew up in Mouth Lebanon, which was a posh suburb. Cuban's family name was Chabenisky. His grandfather changed it to Cuban after he landed on Ellis Island along with his family from Russia.
Mark attended the Mount Lebanon High School. While in school he did varied jobs such as disco dancing instructor, bartender, and a party promoter. He sold garbage bags when he was 12 years old so as to be able to pay for pricey basketball shoes.
Mark did not attend senior year at high school and instead went to the University of Pittsburgh as a full-time student. He transferred to Bloomington's Indiana University after a year at Pittsburg University. In 1981, he graduated with a B.S. degree in Business Administration from the Kelley School of Business. Cuban continued working varied odd jobs when he was in college. Mark moved to Dallas in 1982.
Business Career and Success Story
After working as a bartender in Dallas for some time, Cuban found work as a salesperson for PC software retailer 'Your Business Software.' He was fired from the job within a year. He then launched MicroSolutions, his own company, a software reseller and system integrator. Perot Systems was the biggest client of this company.
Mark sold his company in 1990 to CompuServe for $6 million, with his share being $2 million. Cuban founded Audionet, a web radio company, in 1995 with Todd Wagner. The company was renamed as Broadcast.com in 1998 and acquired by Yahoo in 1999 for $5.7 billion. This was the start of his success story.
After selling Broadcast.com, Cuban invested in a diverse portfolio so as to limit his exposure and risk to market crashes. Some of his new companies, investments, and purchases include Landmark Theatres in 2003, 2929 Entertainment, HDNet/AXS TV, Synergy Sports Technology, RedSwoosh, IceRocket, Weblogs, Inc., Goowy Media Inc., Brondell Inc., Motionloft, and Magnolia Pictures.
Dallas Mavericks: Cuban became a majority shareholder of Dallas Mavericks in Jan 2000. He paid H. Ross Perot, Jr. $285 dollars for the majority stake in the NBA team. Dallas Mavericks did not win a lot of games before 2000. For the 20 years before 2000, their win percentage was only 40%. In the 10 years following 2000, the team's winning percentage increased to 69 % and the team reached the playoffs nine times, and one NBA finals in the year 2006. Dallas Mavericks finally won the NBA finals in 2011 by defeating the Miami Heat.
Cuban has bid unsuccessfully to acquire Pittsburgh Penguins of the NHL and Major League Baseball's Chicago Cubs, the Texas Rangers, and the Los Angeles Dodgers.
Mark Cuban – Home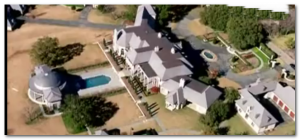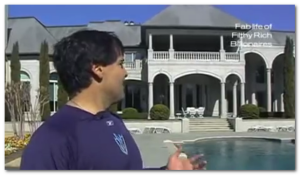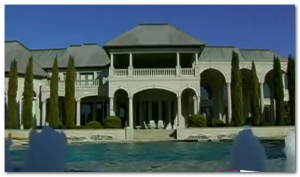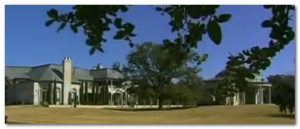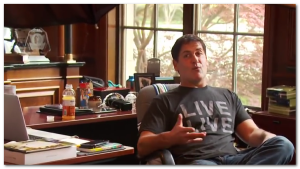 Sponsored link
Cuban owns a mega mansion in Dallas which he purchased for $14 million after the sale of Broadcast.com to Yahoo.
Located in Preston Hollow, the lavish mansion is spread across 24,000 feet. It features a pool, tennis court, spa, 8 garages for his cars, cabana, 13 bathrooms, 10 bedrooms, and a spacious living room spread across 1000 sq. ft. The mansion is considered as one of the most expensive and most beautiful houses in the state of Texas.
Mark Cuban Jets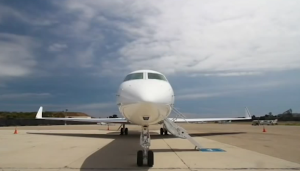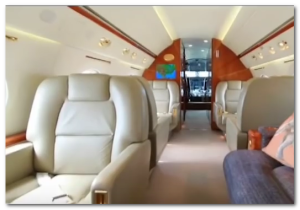 Cuban owns a Gulfstream V and a Boeing 767-277 private jet.
The Gulfstream 500 is one of the best long range private jets in the world. Powered by 2 Rolls-Royce/BMW BR710-48 engines, the performance oriented and highly reliable luxurious plane can easily fly down to any corner of the globe. The ample cabin can easily seat 15 or even more. The interiors are customized and plush.
The Boeing is fully customized to suit the needs of the owner and his 'tall' NBA players. The twin-engine, mid-sized, wide-bodied jet liner was previously operated by Ansett Airlines of Australia.
Mark Cuban – Yacht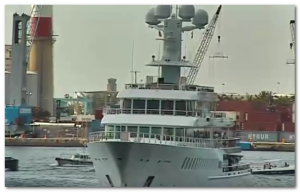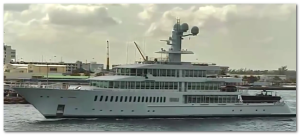 Cuban owns one of the most luxurious yachts in the world. Named 'Fountainhead' after the book 'The Fountainhead' written by Ayn Rand (whose work and philosophy Mark admires), the yacht was built by Feadship, a Dutch high-class yacht company. The 87.78 feet long yacht is the biggest private yacht constructed by Feadship. The super-yacht features a full displacement hull made of steel, topped with a superstructure made of aluminum, fully customized interiors, and many opulent features and amenities.
Personal Life and Trivia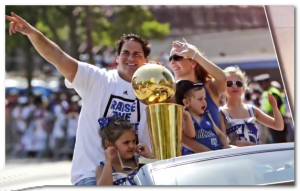 Cuban is married to Tiffany Stewart. The couple married in Barbados in September 2002. They have 3 children, a son and 2 daughters. The family lives at the Dallas mansion.
Cuban's political views are more libertarianism. He has however donated to the political campaigns of both Democratic and Republican party candidates.
Cuban is an avid philanthropist. He runs the Mark Cuban Foundation along with Brian Cuban his brother. Cuban has donated $250,000 towards the patent reform work done by the Electronic Frontier Foundation. He also founded the Fallen Patriot Fund, which helps the families of personnel from the US military who got injured or killed during the Iraq War.
Unlike other team owners who watch the basketball games from skyboxes, Cuban dons his team jerseys and sits some rows near the court along with the fans. His constant screaming, questioning of the referees decisions, and critical statements about the referees and the league has resulted in many fines, controversies, and extensive coverage by the media.
'Let's Go, Mavs!' is a children's book published by Cuban in partnership with Mascot Books.
Cuban has appeared in any movies and TV shows, including Dancing with the stars. He has also been a guest host and guest referee at WWE events.
Cuban's $40 million purchase of his Gulfstream V jet is recognized by the 'Guinness Book of Records' as the 'biggest single e-commerce transaction.'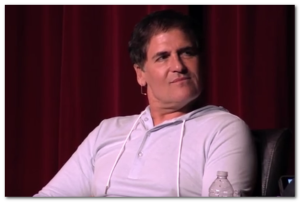 Mark Cuban – Net Worth
According to Forbes, Cuban's net worth as of May 2015 was around $3 billion..
Sponsored link