Maria Sharapova is a one of the world's most popular tennis players, ranked number 7 by the Women's Tennis Association. She has been ranked as World No 1. in singles by the World Tennis Association five times, for a total period of 21 weeks, in separate occasions. She is the only Russian and one of the ten women to clinch a Grand Slam (Wimbledon in 2004, US Open in 2006, Australian Open in 2008 and French Open in 2012 and 2014). She also won a silver medal in the Olympics at the 2012 Summer Olympics in London, for Russia.
Sponsored link
Maria Sharapova's introduction into the tennis career
Sharapova was born on April 19, 1987 in Nyagan, Russian Soviet Federative Socialist Republic. Though her parents Yelena and Yuri hailed from Gomel, they left their place following the Chernobyl nuclear accident and settled at Nyagan, where the tennis star was born.
When Sharapova was just above 2 years of age, the family moved to Sochi in Krasnodar Kai, where her father Yuri came into contact with Aleksander Kafelnikov, whose son went on to become the World No.1 ranked player from Russia. Kafelnikov was happy to gift Sharapova her very first tennis racquet when she was four. Father and daughter would then go every morning at a local park nearby their home to practice tennis. Then Maria started taking tennis lessons under the guidance of Yuri Yutkin. The coach felt that the girl had potential especially because of her amazing eye-hand co-ordination while playing the game.
When Sharapova was six years old, she enrolled into a tennis clinic run by Martina Navratilova.   Her father was advised to send her daughter to IMG Academy in Florida, which trained tennis legends like Andre Agassi and Monica Seles. But Mr. Sharapova was of humble background and did not have the money to send his daughter to the US. Secondly, both of them did not speak or understand English.
On borrowed money, the senior Sharapova came to the US along with his daughter. Her mother was unable to accompany the family due to visa issues (she came to the US after two years). Sharapova's father came to Florida with $700 at his disposal. Then he started taking menial jobs like washing dishes to help repay the money and also to accumulate enough money to send her daughter to the IMG tennis academy. Meanwhile, Sharapova trained in the Rick Macci Tennis Academy before her father stuck a deal with IMG. When she was eight, Maria Sharapova was put on a contract with IMG, who consented to waive off her annual fees of $35,000; she was also allowed to stay at the training center in the following year.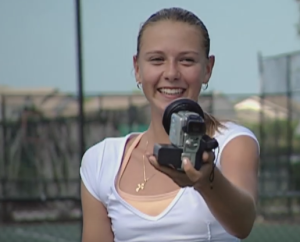 Rise in tennis career
Sharapova, at the mere age of 13, won the Eddie Herr International Junior Tennis Championships, in November 2000. She was awarded the 'Rising Star Award' that is conferred only to young tennis champions that show exceptional promise. She debuted professionally in the year 2001, when she was 14 and played her very first WTA tournament in the Pacific Life Open. In that game, she won a match before she lost out to Monica Seles.
Maria Sharapova showed her mettle in junior tournaments, becoming the youngest girl ever to reach the final of Australian Open Junior Championship, when she was just under 15 years of age. She also reached the finals of Junior Wimbledon singles tournament in 2002.
By the year 2003, Sharapova had climbed to the top 50, debuting at the French Open and Australian Open. In the year 2004 French Open, she lost to Paola Suarez. But weeks later, she bounced back and won her first Grand Slam title in the 2004 Wimbledon Championship. It was a feat worth taking note because Sharapova defeated the defending champion Serena Williams in straight sets. With this win, she entered the top WTA ranking for the first time in her career. In 2005, Sharapova was on the top of WTA ranking as she became the World Number 1 with a double distinction of being the first Russian player to have achieved this position.
Sharapova won her second grand slam title at the 2006 US Open, where she defeated Justine Henin in straight sets. In January 2007, she lost in the finals of Australian Open to Serena Williams but won her third grand slam singles title in the 2008 Australian Open, where she usurped Ana Ivanovic in straight sets. By 2007, her career was also marred with shoulder injuries. Though she was the World Number 1 in 2008, she had to cut the season short because of her injuries.
Maria Sharapova reached the quarterfinals of French Open and Warsaw Open, after making a comeback from injuries, in 2009. She also reached the finals of the US Open in the same year. Though she did not win any of these main tournaments, she managed to win the Toray Pan Pacific Open, helping her reach World No.14 position, an impressive leap over World No.126, when he career was fraught with injuries.
In April 2011, Sharapova was back in the Top 10 WTA rankings and a month later, she won her first title on the clay court when she defeated Samantha Stosur in the Internaziaonli BNL d'Italia. Though she managed to make it to the finals of the 2011 Wimbledon Championships, she lost it to Petra Kvitova ended up the year with World No.4 position.
In 2012, Sharapova retained the Internaziaonli BNL d'Italia by defeating L iNa. She reached the finals of the Australian Open, since she won the title in 2008 but conceded defeat to Victoria Azarenka. Sharapova however won the 2012 French Open, her first grand slam win in four years and her fourth title, after defeating Sara Errani in straight single sets. She ended the year with World No.1 title on WTA and became the sixth woman to dominate a Career Grand Slam in singles.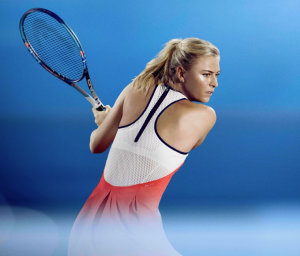 Shoulder injuries resurfaced in 2013 after Sharapova won the BNB Paribas Open and reached the finals of Mutua Madrid Open and Sony Open. In 2014, she proved to be an undisputed winner of three years at the Porsche Tennis Grand Prix. She won the Mutua Madrid Open again in this year, defeating Simona Halep in the process. Sharapova clinched her sixth grand slam singles title, when she won the French Open for the second time, by defeating Halep in the finals.
2016 turned out to be a lackluster year for Sharapova, as she withdrew from Brisbane International due to a forearm injury. She also lost out to Serena Williams in the Australian Open. She however qualified for Summer Olympics but quit Qatar Open due to injury. She also withdrew from BNB Paribas Open for the same reason.
The 1.88 meter tall Maria Sharapova has been conferred various titles like the Queen of Clay Court and the Queen of Comebacks. Despite having an injury-ridden career, Sharapova has had a rather impressive tennis career in terms of longevity and performance. She has won a singles titles almost every year.
Sponsored link
Maria Sharapova – Relationships
Maria Sharapova was in a relationship with Adam Levine, the Maroon 5 singer. They had met at her birthday party in 2005. She was in a relationship with Charlie Ebersol in 2008, American TV producer in 2008 before they called quits. In 2011, Sharapova was engaged to Sasha Vujacic, the professional basketball player from Slovenia. It was a two year old relationship and it looked like the pair would settle down in marriage. But the engagement was called off in 2012. In the latter half of 2012, Sharapova dated Grigor Dimitrov, the tennis player from Bulgaria.   However, the relationship ended in July 2015.
Maria Sharapova – Meldonium Drug Controversy
On March 7 2016, Sharapova admitted that she had failed a drug test at the Australian Open. She said that it was a mistake on her part because she did not know that the said drug meldonium would be added to the list of banned substances on January 1, 2016 by the World Anti-Doping Agency. Meldonium is an anti-ischemic medication, which means it is used to treat ischemia, failure of blood to flow to various parts of bodies, usually administered to heart patients . This is her statement –
"I received a letter from the ITF that I failed a drugs test at the Australian Open. I take full responsibility for it. For the past 10 years I have been given a medicine called mildronate by my family doctor and a few days ago after I received the ITF letter I found out that it also has another name of meldonium which I did not know. It is very important for you to understand that for 10 years this medicine was not on Wada's banned list and I had legally been taking the medicine for the past 10 years. But on January 1st (2016) the rules had changed and meldonium became a prohibited substance which I had not known. I was given this medicine by my doctor for several health issues that I was having in 2006".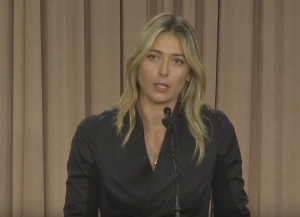 Sharapova revealed to the media that she would take meldonium to treat low magnesium and diabetes. She said that she was extremely sorry for having let her fans down. She said that she had skipped reading an email about the drug being added to the banned substances list. From March 12, Sharapova was provisionally suspended from playing tennis. Since the statement and news of Sharapova's meldonium controversy, she had found criticism as well as support from her colleagues, media and social media. Many believe that it was just an oversight and it would not be fair to debar Sharapova from further tennis games. Tragically for her, major brands with which Sharapova had huge endorsement deals decided not to renew their contracts with her, some of these include Nike, Tag Heuer and Porsche.
The tennis sensation has been hailed as an all-time great by tennis legends including John McEnroe. In a career fraught with injuries she has zoomed ahead for more than 12 years and has won 5 Grand Slam titles, putting her just behind the Serena sisters, Serena and Venus Williams in terms of achievements.
Despite numerous injuries throughout her career, Sharapova went on for 12 years with at least one win in a singles tournament, including five Grand Slam titles, ranking behind only Serena Williams in terms of achievements.
Maria Sharapova – Ad Endorsements
In 2006, Forbes listed her as the highest paid athlete ($18.5 million) in the world, she has been the queen of endorsements due to her remarkable persona. She has been consistently in the list of highest paid female athletes ever since due to her sponsorship contracts. Her stunning looks and achievements made often bestowed upon the title of one of the most desirable women in the world.
Some of the many brands that tied up with Sharapova include Motorola, Canon, Tiffany, Tag Heuer, Land Rover, video games like Virtua Tennis, Top Spin and Grand Slam Tennis. Nike signed the most lucrative deal ever for sportswoman with Sharapova, for a record $70 million in 2010. Sharapova and Nike also started the Nike Maria Sharapova Collection in the same year. Following the drug controversy, Nike said that they would monitor the case closely and decide if they want to continue with her.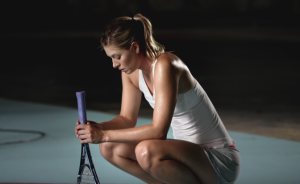 There is also a candy line called 'Sugarpova' a candy line started by Sharapova and Jeff Rubin, founder of ITSUGAR. A part of the proceeds of this money goes to the Mari Sharapova Foundation, her charity organization.
Maria Sharapova – Net Worth and Salary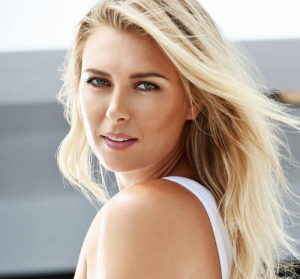 Maria Sharapova has net worth of $285 million, she is the highest paid female athlete in the world for 11 consecutive years, if you discount the meldonium drug controversy and walkout from brands. Maria Sharapova's earnings in 2015 was $29 million. Her salary is $6.7 million while the rest of the money ($23 million) came from plum ad endorsement deals. Maria Sharapova's prize money is $ 36,766,149. In the year 2015, she was the 26th highest paid athlete in the world.
Maria Sharapova – House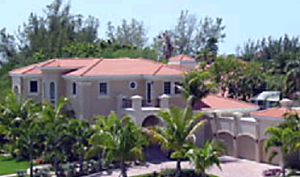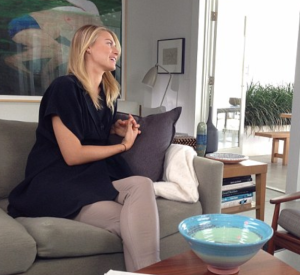 The tennis sensation stays in a palatial home in Longboat Key, South Florida. The house was bought when she had turned 20 for $2.6 million. The two-story pad is built Mediterranean style with four bedrooms, a swimming pool, a fireplace and a boat. She also has another property that she bought for $4.6 million at the Hill section, an oceanfront property at Manhattan Beach.
Sponsored link