Laura Anne Ingraham is a talk host, writer and political commentator with a Conservative leaning.  Her popular radio talk show 'The Laura Ingraham Show' is a widely listened across the US, airing from 9 AM to 12 PM. She is also the guest host for 'The O'Reilly Factor' hosted on Fox News. She also presents her view on the show 'This Week' on ABC News.
Sponsored link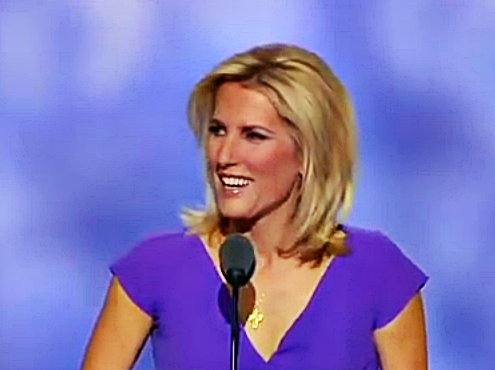 Early Life and Family
Ingraham was born in Glastonbury, in the state of Connecticut on June 19th, 1963. Her parents were Anne Caroline and James Frederick Ingraham III. Her mother was born to immigrants from Poland. She passed out of Glastonbury High School in 1981. From Dartmouth College, she has earned a Bachelor of Arts Degree and Juris Doctor from the University of Virginia, School of Law. Her brother Curtis came out as gay which led to the two siblings being estranged for a while but not anymore. In her own words she felt that her views on homosexuality have been 'tempered' as she has seen her brother and his partner lead their lives with 'dignity, fidelity and courage'.
However they are still not in agreement over the issue of gay marriage.
Professional Career
 Ingraham worked as a speechwriter for the Ronald Reagan administration. She also briefly worked as an editor of The Prospect Magazine. Later on, she became a clerk for judges Ralph Winter in the US Court of Appeals in New York and Supreme Court Justice Clarence Thomas. Subsequently she worked in the Law firm Skadden, Arps, Slate, Meagher and Flom, based in New York. She had two stints in television broadcasting, the first was in CBS and the second was an MSNBC program called 'Watch It!'
Her radio show stints started with The Laura Ingraham Show on XM Satellite Radio, being initially syndicated by Westwood One before being taken up by the Talk Radio Network. It began broadcasting in April 2001 and concluded on November 2012.  She has a new program which is currently being syndicated by the Courtside Entertainment Group. This program began in January 2013. She also has a role as official guest host on the Bill O'Reilly Factor, broadcast on the Fox News Channel.
In addition to the above she is also a writer dealing with topics of interest to the Conservative movement.
Sponsored link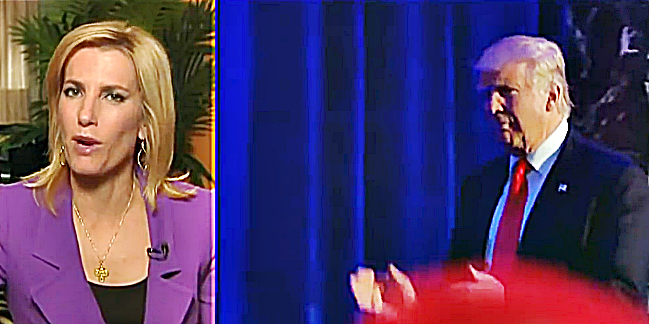 Laura Ingraham – Husband and Children
She was engaged to conservative writer Dinesh D'Souza. Other relationships include ones with sports and news broadcaster Keith Olbermann and a Senator from the Democratic Parity of the State of New Jersey, Robert Torricelli. It was in 2005 that she announced her engagement to a businessman by name James Reyes, however this was canceled due to her diagnosis with Breast Cancer. She has subsequently stated that in spite of the breakup, she remains good friends with Reyes, and that she is healthy. Ingraham is active in the adoption of children. In total, she has three adopted children one girl and two boys. The girl is from Guatemala, whereas the boys are from Russia.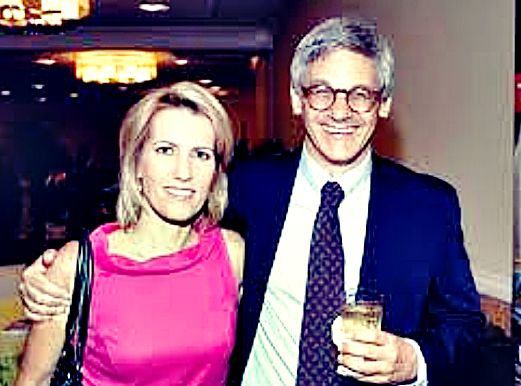 Controversies
During her undergraduate years, Ingraham was a staff paper and later editor of the conservative paper, The Dartmouth Review. Several provocative articles were written by her, notably an article directed towards a Dartmouth College professor by name Bill Cole. The dispute went to court and was settled later. Ingraham was said to harbor extreme anti-homosexual views, but was to have changed much of her viewpoint in light of her brother's gay relationship. She supports civil unions between people of the same gender but feels marriage itself is between man and woman.
Laura Ingraham – Net Worth  and Salary
As of 2016, Ingraham has a net worth of $45 million.  Her annual salary comes to $15 million.
Laura Ingraham – Books
The 6 feet 3 inch tall radio host has written many books which include 'The Hillary Trap – Looking for Power in All the Wrong Places', 'Shut up & Sing – How Elites from Hollywood, Politics and the UN are subverting  America',  'Power to the People' , 'The Obama Diaries' and 'Of Thee, I Zing'
Sponsored link