"Larry" Lawrence Page is an American business magnate, entrepreneur, and computer scientist who co-founded the internet search giant company Google Inc. along with Sergey Brin. He is currently the CEO of the company.
Sponsored link
Education

Larry Page was born on 26th March 1973 in East Lansing, Michigan, to Carl Vincent Page, Sr. and Gloria. His father holds a PhD in computer science, while his mother used to work as a computer programming instructor at Michigan State University's Lyman Briggs College. Thus, Page was exposed to computers and technology from a very young age. He also learnt music composition and played the saxophone when growing up.
Page initially went to Okemos Montessori School, and later finished his graduation from East Lansing High School. He then attended the University of Michigan and got a Bachelor of Science in computer engineering, and later completed his masters in the same program from Stanford University.
PhD and the inception of Google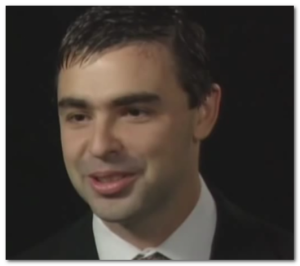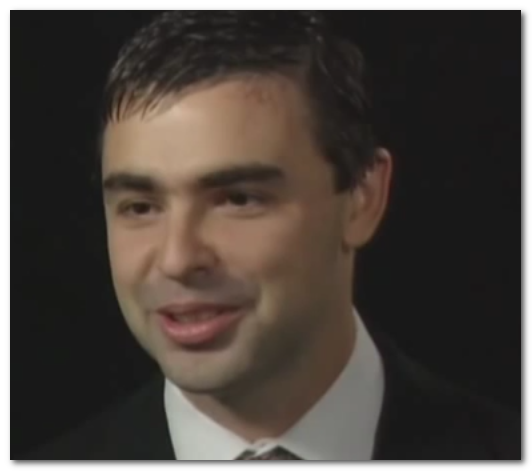 Page enrolled for a PhD program in computer science at Stanford University and chose to work on the mathematical aspects of the World Wide Web that looked into the nature and number of backlinks of a web page. He named his research project as 'BackRub.' It garnered the interest of fellow Stanford doctorate student Sergey Brin who joined him working on the thesis. They then authored a much acclaimed and widely-downloaded paper called 'The Anatomy of a Large-Scale Hypertextual Web Search Engine.'
Page and Brin then developed the PageRank algorithm to help convert the data/information accumulated by the web crawler of BackRub into a measurement of the importance associated to a web page. They soon realized that the algorithm can be employed to create a search engine that was far superior to the search engines present at that time. Page's and Brin's dorm rooms at Stanford were used to build the search engine. It soon became very popular amongst users at Stanford. The first version of Google, which was still present on Stanford website, was made available to users of internet in August 1996.
The birth and success of Google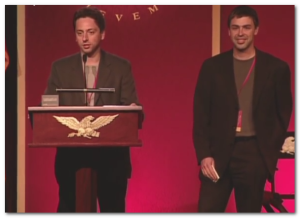 Page and Brin used the money borrowed from friends, family, and faculty members to rent a garage at Menlo Park and buy some servers, thereby launching the company. In 1998, the company Google, Inc was incorporated by Page and Brin after a $1 million investment by Sun co-founder Andy Bechtolsheim. The initial domain name of the company was 'Googol.' The company grew at an unbelievably rapid rate over the next few years along with the addition of several new innovations to the list of services and products offered by Google.
Page became the CEO and Brin was appointed as the president. However, in 2001, he had to step down as the investors wanted a more experienced leader to manage and lead the team. He resigned after consulting Steve Jobs and other techie CEOs and Eric Schmidt was appointed as the CEO. Page then took on the role of 'President of Products' at Google. In 2011, Page became the CEO once again and Schmidt became the executive chairman.
As CEO, Page made several changes in the management like appointed CEO-like managers for YouTube and other important divisions of the company; launched new products like Chromebook with Chrome OS, and Google+ to counter Facebook; and went on an acquisition drive such as the acquisition of Motorola Mobility.
Larry Page – House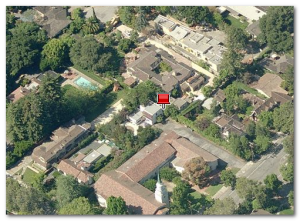 The home of Larry page is regarded as a remarkable piece of property. The 10,000 sq. feet property was purchased by Page for $7 million. He had another home built on the same land that is spread across 6000 sq. feet. This new three-level mansion is a modern home with environmental friendly features like a roof garden fitted with solar panels, etc. The basement is around 3600 sq. feet big. In addition to a multipurpose family room, modern kitchen, a big guest bed room, the luxurious green mansion also has an elevator that goes to all the floors. Three properties located in the vicinity are also owned by Page.
Larry Page – Yacht

Sponsored link
Larry owns a 193 feet super yacht named 'Senses.' He bought it from Sir Douglas Meyers, a well-known Kiwi business magnate, in Jan 2011 for about $46 million. Page did not buy the yacht on a whim, but did a lot of research about finances involved and operation of yachts as well as checked out many yachts before choosing 'Senses.' The super luxury yacht was constructed by Schweers Shipyard in 1999 and its interiors were designed by renowned French designer Philippe Starck.
Page's yacht features a helipad, multi-level sun decks, 10 opulent suites, and 2 twins and 3 double guest cabins that can easily accommodate 10 guest members and a crew of 14. The luxurious owner's suite is huge and comes with a walk-in wardrobe. The living rooms feature a movie projector on the ceiling; thus the family can enjoy big screen movie experiences as well before retiring to bed.
Other hi-tech toys include a runabout that can be set into the waters from the back area, a helicopter, and a Herreshof sloop. At 14 knots, the maximum speed is not something to boast about. The super yacht can however cruise at 11.8 knots for 6500 miles.
The Private Jets of Larry Page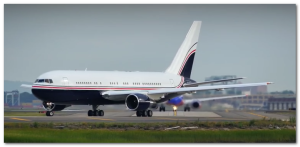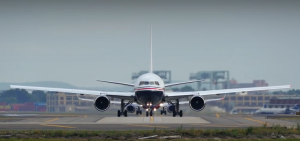 Page co-owns a Boeing 767-200 with Google co-founder Sergey Brin. Popularly referred to as the Google Jet, the plane was bought by the duo from Qantas for about $15 million in 2005. It could originally accommodate 180 people, but has been redesigned to seat about 50. Due to privacy maintained by the billionaire duo, not much is known about the jet's interiors, but it is rumored that it features hammocks that hang from the ceiling.
Personal Life and Trivia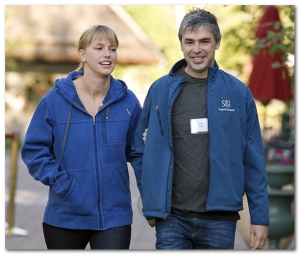 Page married Lucinda Southworth, a research scientist, in 2007 at Necker Island. The couple has 2 children.
Page suffers from an autoimmune disease known as Hashimoto's thyroiditis due to which his vocal cords are paralyzed.
Through the Carl Victor Page Memorial Fund, Page's family foundation, the billionaire engages in varied philanthropic activities. He has donated large sums of money to varied charities and institutes, including the 'Voice Health Institute in Boston' and to the fight against Ebola, etc.
Page loves outdoor adventure sports. He often goes kite boarding in Necker Island and Alaska.
Page owns a hybrid electric Toyota Prius mid-size hatchback, the Tesla Electric Roadster sports car, and the Zero X motorbike. All of these vehicles are environment friendly.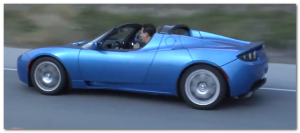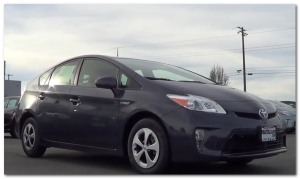 Larry Page – Net Worth and Salary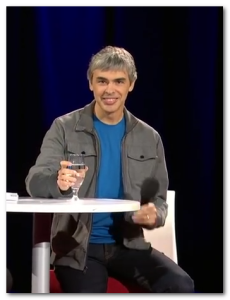 As of 2014, Page's net worth is around $32.7 billion, thereby making him the 17th richest person on the planet as per the Bloomberg Billionaires Index. The 1.81 m tall Page was also named as the 'Businessperson of the Year' by Fortune Magazine in 2014. Other awards include the Marconi Prize which he received in 2004.  He earns a salary of $1 per year, joining the group of one-dollar salary earners.
Sponsored link