Narendra Damodardas Modi is an Indian politician and the 15th and incumbent PM/Prime Minister of India. He was elected to the office in May 2014. He was the former CM/Chief Minister of Gujarat for 4 consecutive terms between 2001 and 2014.
Sponsored link
An MP/Member of Parliament from Varanasi, Modi is considered as being instrument for the majority victory of the BJP/Bharatiya Janata Party and its NDA allies in the 2014 general elections of India. He was also instrumental in the electoral victories of the BJP in the 2014 state elections in Maharashtra, Haryana, Jammu and Kashmir, and Jharkhand.
As the head of the state, as CM and PM, Modi's policies are aimed at modernization, reformation, governance, infrastructure, bureaucracy reduction, improvement of foreign relations, better sanitation, encouragement of more FDI/Foreign Direct Investment, and better national health standards. Despite these progressive policies of economic growth for all, Modi's government has often been criticized for its failure to stop the 2002 Gujarat riots and poor human development in Gujarat. A former RSS/Rashtriya Swayamsevak Sangh member and a Hindu nationalist, Modi has launched numerous popular initiatives like Make in India, Swachh Bharat Mission, and Digital India.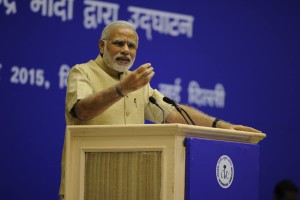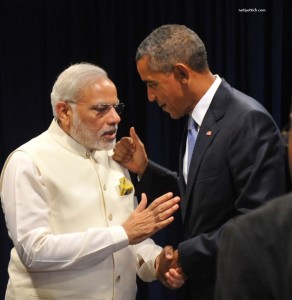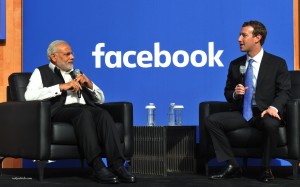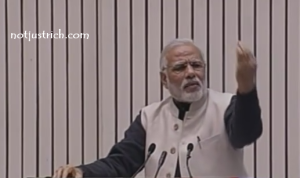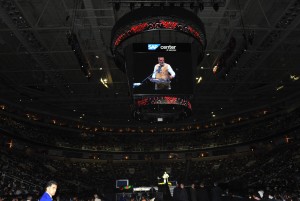 Narendra Modi – Net Worth and Salary
As per a disclosure by the Prime Minister's Office in January 2016, Narendra Modi's net worth is about INR 1.41 crore.The net worth includes assets like his mansion and plot in Gandhinagar Sector-1, gold, fixed deposits, savings account deposits, infrastructure bonds, NSCs, financial investments, and salaries as the CM of Gujarat and the PM of India.
As the Prime Minister of India, he earns a salary of Rs.1.6 lakh per month. His annual income comes to Rs.19.2 lakh per year. Narendra Modi ranks 12th in the list of the highest paid political leaders in the world.
Family and Early Life
Modi was born on September 17, 1950 to Damodardas Mulchand, a grocer and tea vendor, and Heeraben Modi, in Vadnagar, Gujarat. He has 5 siblings.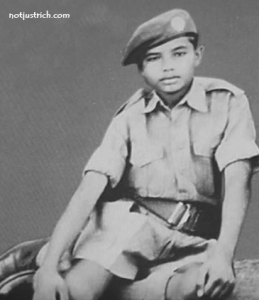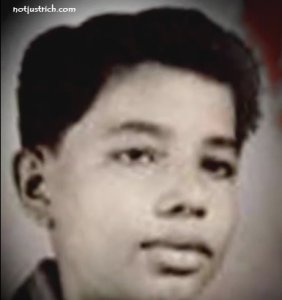 As a child, Modi worked for his father as a tea vendor at Vadnagar railway station and later owned a tea shop with his brother at a bus station.He discovered the RSS when he was only 8 years old. Subsequently, he started attention the training sessions in its local 'shakas.' This is where he met his future political mentor Vakil Saheb/Lakshmanrao Inamdar who inducted him as a junior cadet in the RSS, as well as Bharatiya Jana Sangh leadersNathalal Jaghda and Vasant Gajendragadkar who were instrumental in founding the Gujarat unit of BJP in 1980.
Modi finished his higher secondary education in 1967 in Vadnagar. He was engaged to Jashodaben Narendrabhai, a local girl, when he was 13 years old and later married to her when he was 18. But he rejected this arranged engagement/marriage after graduating from high school. This led to tensions in his family which caused Modi to move out of his home. He then traveled all over north-eastern and northern regions of India and returned to Ahmedabad, Gujarat in the early 1970s. He began working in his uncle's canteen in Ahmedabad and renewed contact with Inamdar.He later left the job at the canteen and became a full-time RSS campaigner/organizer/pracharak and later a regional pracharak. He also began his education again and in 1978 got a political science degree from Delhi University via a distance-education course. In 1983, he got an MA degree from Gujarat University, with political science as the major.
Wife – Jashodaben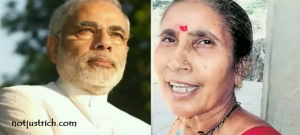 Sponsored link
Narendra Modi – mother (Heeraben)
Modi holds his mother Heeraben in high regard and said in an evocative speech at Facebook headquarters in Menlo Park, that his mother would wash dishes at various households to make ends meet. He said that his mother even at 90, likes to work and keeps herself updated about world events through TV, even though she did not receive education.
Political Career
In 1985, the RSS assigned Modi to the BJP. His foray into electoral politics occurred in 1988 after his election as the organizing secretary of BJP's Gujarat unit. His subsequent growth in the party included activities like organizing the Ayodhya Rath Yatra of L.K. Advani in 1990 and the 1991–92 Ekta Yatra of Murli Manohar Joshi.His leadership and electoral strategy as party secretary was also instrumental for the party's victory in the Gujarat assembly elections of 1995.In November 1995, Modi became the BJP national secretary and moved to Delhi.
Shankersinh Vaghela, a prominent Gujarat BJP leader, defected to the Indian National Congress/INC party in 1996. As the leader of the 1998 Gujarat Assembly elections selection committee, Modi preferred the Keshubhai Patel overVaghela and thus helped the party win the elections. He subsequently got promoted as the General Secretary of BJP. In 2001, the Patel government was criticized for the response to the Bhuj earthquake as well as for corruption and power abuse. In 2002, the BJP replaced Patel with Modi as the CM.
Modi resigned as the CM in July 2002 due to widespread criticism after the 2002 riots, which many described as a state-sponsored terrorism and pogrom, and the assembly was dissolved. Modi won the 2002 assembly elections with a majority. He subsequently shifted focus from Hindutva to economic development of the state and decreased the influence of varied RSS organizations on the administration.
After getting re-elected as Gujarat CM in 2007 and 2012, Modi was elected as the BJP PM nominee for the 2014 general elections of India. He came out with a landslide single party majority victory, one which was not seen since 1984.
Trivia
Modi belongs to the Modh-Ghanchi-Teli caste which the Indian government has classified as an Other Backward Class.
Modi's teachers described him as an avid debater with a penchant for rhetoric, but an average student who was interested in theater. Ion theatrical productions, Modi liked playing characters that were larger than life.
Modi has written many books, including 'Aankh Aa Dhanya Chhe,' 'Sangharsh ma Gujarat,' and 'Jyotipunj,' etc., as well as other books with short stories aimed at children.
Modi has more than 16 million followers on Twitter, which makes him the second most followed political leader after Obama.
Narendra Modi – Young Pictures (Rare collection)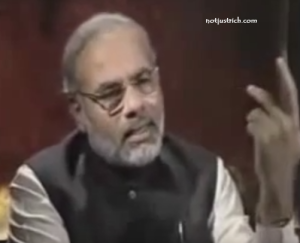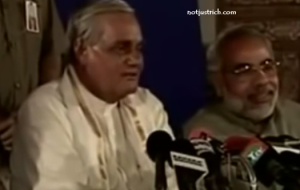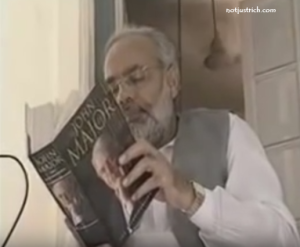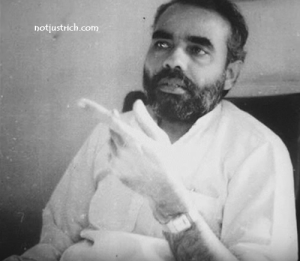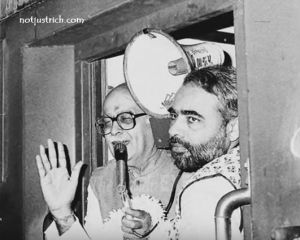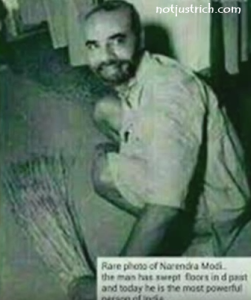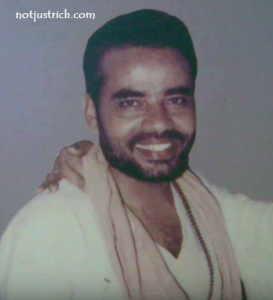 Sponsored link