Kesha (full name Kesha Rose Sebert) is a popular American singer and song-writer, known for the smash hit single 'Tik Tok'.
Sponsored link
Kesha was born on March 1, 1987 in Los Angeles, California. Her mother Patricia 'Pebe' Rose is a siner and song-writer who wrote the popular 1978 song 'Old Flames Can't Hold a Candle to you'. But the going was not easy for the family, as she raised her daughter Kesha and sons Lagan, as a single mother in an economically deprived situation.   The family depended on food stamps and welfare payments. Kesha later went on to say that she has no idea of who her father's was, though a man called Bob Chamberlain stated in 'Star' Magazine, that he was the father of Kesha, and they had been in continual contact before she turned 18.
Kesha and her family moved to Nashville, Tennessee in 1991, when Pebe secured a publishing deal for songwriting. She was particularly impressed with Kesha's singing talent and would bring her to the recording studios, encouraging her to sing whenever there was was an opportunity do so.
Kesha studied in Brentwood High School and Franklin High School and went on to score an impressive score on her SAT and was even provided with a scholarship for Barnard College, but she dropped out because she was serious about pursuing a musical career. Her mother would help her write songs and Kesha would record her singing voice in demos which Pebe would take along and give it to people, who were willing to give a listening ear.
Dr. Luke, American guitarist and record producer was impressed with Kesha's voice after he received a demo audio from Samantha Coz, who represented Broadcast Music Incorporated. He was especially interested with the second demo audio where Kesha rapped ad-lib, for a minute, when she ran out of lyrics in the song.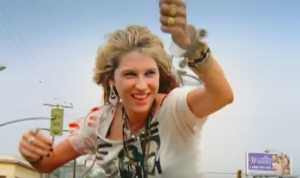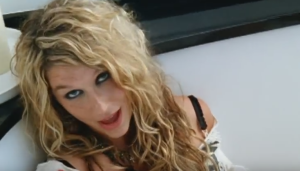 When Kesha was 18, in the year 2005, she entered into a contract with Dr. Luke's company Prescription Songs and his record label 'Kemosabe Entertainment' owned by Sony. She created ripples in the music world in 2009 with the single 'Right Round'. Kesha's debut album 'Animal 'pirouetted her to international fame in 2010. The album included the ever-popular 'Tik Tok' and 'We R Who We R' apart from other hit singles. Tik Tok went on to become one of the highest selling digital singles in the world, with more than 14.5 million copies selling digitally. Kesha also continued writing for other singers, including 'Till the World Ends' for Britney Spears.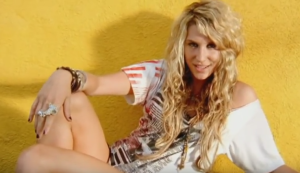 Sponsored link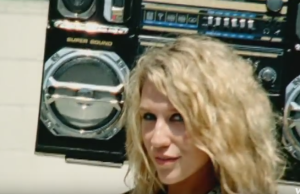 Kesha's musical style swings from pop, rock and electronic music to country. Her musical themes centered around party, individuality, rebellion and escapism. She is an active proponent of animal rights and LGBT.
The 1.75 meter Kesha, since her debut, has received 60 top-line music nominations, winning 13 of them.   By early 2016, she had sold more than thirty three million records in the US and a double of that figure, worldwide.
Kesha and Dr. Luke Controversy
In the year 2013, a Kesha fan put up an online petition called 'free Kesha' accusing Dr. Luke's company of thwarting Kesha's growth as an artist. The petition went on to register more than 10.000 signatures wake in the wake of the new that Kesha's album 'Warrior' didn't have much of a creative say from the singer. It was also alleged that her song 'Machine Gun Love' which Kesha had written was removed from the album. In fact, it has been reported that she wrote about 70 songs for the album and Dr. Luke had scrapped out quite a lot of them.
On January 3, 2014, Kesha was admitted into a rehab for 'Bulimia Nervosa'an eating disorder. Her mother Pebe said that she had been forced into losing weight quickly by Dr. Luke who had compared her body weight to that of a fridge. In the month of October, Kesha sued Dr. Luke for battery, emotional abuse, alleged sexual assault, harassment and manipulation of California Business Practices in the course of their ten year professional relationship.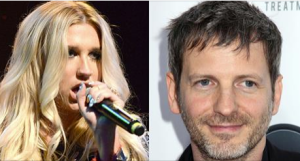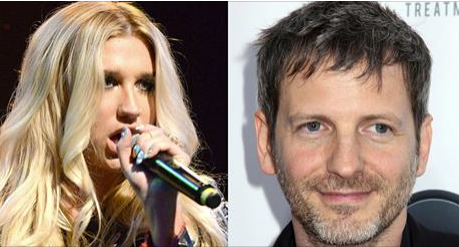 Dr Luke suited a counter legal-suit against Kesha, her mother and her management, accusing them of using abusive tactics to break contract with him. He wrote on Twitter that he didn't rape or even have a physical relationship with Kesha. He went on to say on the microblogging site that he has three sisters, a daughter and a son with his girlfriend and he was raised right by a feminist mom. In fact, a 2011 video showed Kesha denied date rape by Kesha.
A court ruling on February 19, 2016 had the judge denying Kesha's request to break free from a recording contract with Dr. Luke, on account of any proof. The ruling met with strong reactions from celebrities who rallied around Kesha. Lena Dunham went on to say that the ruling reflected the failure of the American legal system to protect women from men, identified as their abusers. Taylor Swift donated $250,000 to Kesha on February 22, 2016 to help the singer fight her case. Kesha also garnered support from the likes of Lady Gaga, Lorde, Ariana Grande, Lilly Allen, Demi Lovato, Kely Clarkson and more.
Kesha – Net Worth
The singer's net worth is $40 million.
Sponsored link