Christopher John Matthews, or Chris Matthews, is an American journalist, talk show host, political commentator, and author, currently working as the host of the 1 hour weeknight talk show called 'Hardball with Chris Matthews' which airs on MSNBC. Famous for his Philadelphia accent, Chris makes appearances for many other MSNBC and NBC programs. From 2002 to 2013, he was also the host of 'The Chris Matthews Show,' an NBC-produced syndicated panel discussion show that aired on weekends.
Sponsored link
Early Life and Education
Chris was born on December 17 1945 to a court reporter Herb Matthews and Mary Teresa, in Philadelphia, Pennsylvania. He went to the La Salle College High School and later attended the College of the Holy Cross located in Worcester, Massachusetts. He then enrolled at Chapel Hill's University of North Carolina and studied economics. Additionally, he was a visiting fellow at the Institute of Politics at Harvard University.
Matthews has 31 honorary degrees awarded by many colleges and universities. Jim Matthews, Pennsylvania's Montgomery County former commissioner, is his brother. He is a Republican.
Career
From 1968 to 1970, Chris served as a trade development adviser in the US Peace Corps stationed in Swaziland. After coming back to the US, he began working as a police office in the Washington DC with the US Capitol Police. He then became a part of the staff of Senators Edmund Muskie and Frank Moss and other Democratic members of Congress. Chris then served as a speechwriter for President Carter during his term at the White House and later worked as chief of staff for Tip O'Neill, the Speaker of the House of Representatives, for a period of 6 years.
Chris was a part of the print media for a period of 15 years. From 1987 to 2000 he was the bureau chief at Washington DC for the San Francisco Examiner. He worked for the San Francisco Chronicle as a nationally syndicated columnist for 2 years. During this time, he covered all US Presidential elections since 1988, the all-race South African elections, and the fall of the Berlin Wall, etc.
Sponsored link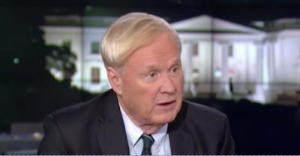 Matthews began hosting 'Hardball with Chris Matthews,' the nightly talk show in 1997. It was initially telecast on CNBC, but now airs on MSNBC. The show has elected officials and pundits as guests. He started 'The Chris Matthews Show' in 2002. This syndicated show featured 4 journalists who talked politics and Matthews served as the moderator. He stopped hosting the show after signing an extended contract with MSNBC and clarified that he wanted to concentrate on hosting Hardball, producing documentaries, and writing books.
Personal Life and Trivia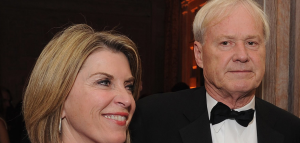 Matthews married Kathleen Matthews in 1980. Kathleen was anchor of News 7 which aired on the Washington DC ABC affiliate WJLA-TV. Currently, she is the executive vice-president at the J.W. Marriott hotel. The couple has 2 sons and a daughter.
Matthews has written 7 books, 6 of which have been bestsellers.
He has been honored with many awards such as the Union League of Philadelphia's Abraham Lincoln Award; a Gold Medal for Distinguished Achievement by the Pennsylvania Society; John F. Kennedy Memorial Award; and the David Brinkley Award for Excellence in Broadcast Journalism.
Chris Matthews – Net Worth and Salary
Mathews earns over $5 million per year and his net worth is estimated to be around $16 million.
Sponsored link