Katherine Jean "Kate" Bolduan is a reputed American broadcast journalist and television news anchor best known for hosting the show 'At This Hour with Kate Bolduan', a morning news show on the CNN network. Bolduan serves as the host of "State of America with Kate Bolduan" that airs on CNN International, every weekday. She previously served as the anchor of the programs 'New Day' and 'The Situation Room'. Bouldon is known for providing breaking news reports, custom live reports and various feature stories on her programs.
Sponsored link
Bolduan started her career in the capacity of a general assignment reporter working for WTVD-TV, the ABC affiliate based in the city of Raleigh, North Carolina and soon ventured into a career in television starting out in the capacity of a production assistant for both NBC News as well as MSNBC with a base in Washington D.C. Her other work prior to her career at CNN include 'House & Garden magazine' and the NBC shows 'Dateline NBC', 'NBC News', 'NBC Nightly News' and MSNBC.
Early Life and Education
Bolduan was born on 28 July 1983 in her native city of Goshen in Indiana, USA as the third child of medical professionals, Doctors Nadine and Jeffrey Bolduan, where she was also raised along with her 2 older and 1 younger siblings; all sisters. Bolduan is of White ethnicity and was raised in a Jewish household.
Bolduan attended the public school, Goshen High School in her native city from where she graduated. She later enrolled into the George Washington University from where she graduated in 2005 as a Phi Beta Kappa, earning a bachelor's degree in journalism. She was part of the University's women's volleyball team and also acted in its student theater organization.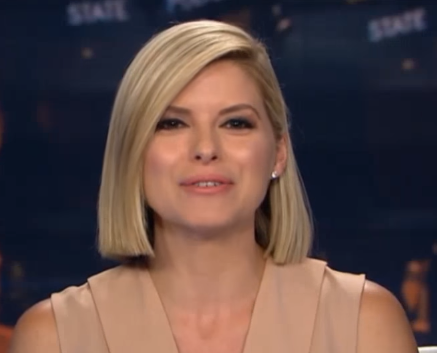 Career Rise
Bolduan made a name for herself at NBC and was soon offered a position at the CNN network which made her a prominent face in US news. She started off in the capacity of a Washington, D.C. based congressional correspondent and general assignment correspondent. She was first named CNN Newsource's national correspondent where she provided breaking news and feature stories for several CNN Newscource affiliates. She covered the US presidential election of 2008 and traveled across the country to cover big news stories including O.J. Simpson's armed robbery case in Las Vegas, the Minneapolis Bridge collapse as well as the NASA Space Shuttle fleet retirement. Bouldon then co-anchored 'The Situation Room with Wolf Blitzer'.
Sponsored link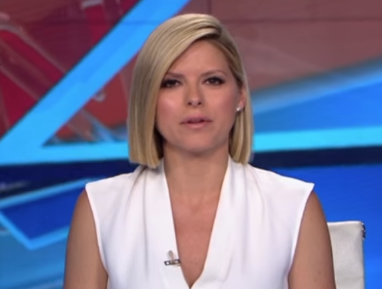 Bolduan moved to New York in June 2013 after she was named the anchor of the weekday morning television show 'New Day' airing from 6:00 to 9:00 a.m. ET. Since 2015, Bolduan has been hosting 'At This Hour' from New York Studios Manhattan, airing at 11 a.m. on weekdays. She previously served as the co-host along with John Berman but was named the sole host in February 2017 and the show was renamed 'At This Hour with Kate Bolduan'. She also serves the host of 'State of America with Kate Bolduan' in which she covered the 2016 U.S. Presidential election. The show now covers big news stories in USA.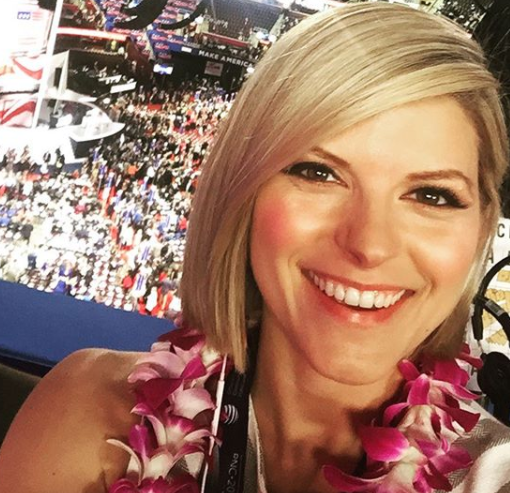 Husband
Bolduon dated The Carlyle Group employee Michael David Gershenson for several years until she finally married him in May 2010. The couple lived in Washington D.C. for a few years after their wedding but moved based to New York City in early 2013 after Bolduon was offered the position of an anchor for the morning line-up at CNN.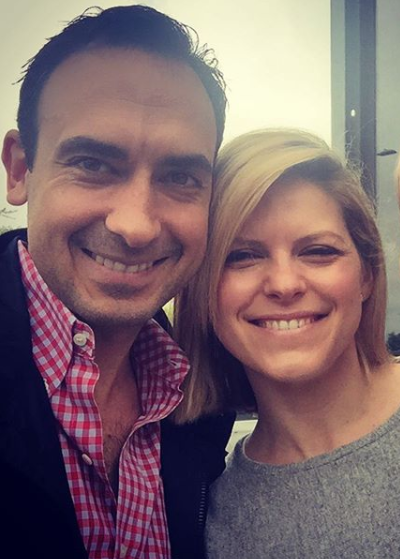 Bolduan announced that she was pregnant with her first child on the show 'New Day' in early 2014 and gave birth to their daughter Cecelia Eve Gershenson in September 2014.
Kate Bolduan – Salary and Net Worth

Bolduon draws an annual salary of approximately $200,000 and has an estimated net worth of approximately $3 Million.
Sponsored link