Kaley Christine Cuoco-Sweeting is an American actress, model, singer, presenter, and voice actor who is best known for her role as Penny in the popular worldwide hit sitcom 'The big bang theory.'
Sponsored link
Cuoco was given a star on the Walk of Fame at Hollywood in Oct 2014. In addition to acting, Kaley also likes playing the drums, hiking, horseback riding, running, bowling, working out at a gymnasium, kick boxing, and playing with her dogs. But she really loves playing table tennis. Cuoco has regularly made it to varied lists of top sexiest women in the world.
Cuoco is involved with many charities such as Animal Avengers, PETA, the Elisabeth Glaser Pediatric AIDS Foundation, and the Epidermolysis Bullosa Medical Research Foundation.
Early Life
Kaley was born on 30th November, 1985 in Camarillo, California to Gary Carmine Cuoco who worked as a realtor and Layne Wingate/Ann, a homemaker. She has German, Italian, and English ancestry. Kaley took up the sport of lawn tennis when she was 3 years old and was regularly ranked as an amateur player. She discontinued playing the sport when she was 16 years old. Briana, her sister, participated in the 5th season of the show 'The Voice.'
Kaley Cuoco – Education and Schooling
She did home-schooling, was educated on the set. She got her high school diploma at the age of 16.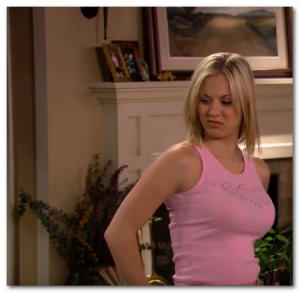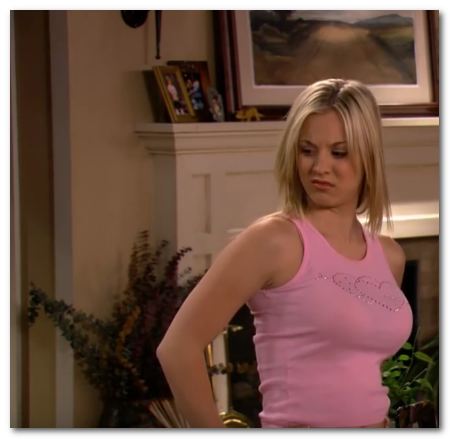 Acting career
Kaley played the role of a young 'Karin Carter in the 1995 feature film Virtuosity. This was her first movie appearance as an actress. Later, over the years, Cuoco acted in Ladies Man, a CBS sitcom; the TV film Growing Up Brady as the star of Brady Bunch series Maureen McCormick; in Alley Cats Strike an original movie from Disney Channel; and as the lead Bridget Hennessy in the show '8 Simple Rules' which aired on ABC. Even though Kaley was younger than Amy Davidson who played her younger sister in '8 Simple Rules,' she acted as the oldest child on the sitcom. The series was cancelled by ABC in 2005 due to low ratings.
Other acting credits include starring roles in 'Crimes of Fashion, an original movie from ABC family as well as in '10.5, a miniseries that aired on NBC. Kaley also voiced characters like Kirstee Smith in the show Bratz and that of a mixed breed dog called Brandy Harrington on the carton show 'Brandy and Mr. Whiskers' that aired on Disney Channel. Kaley was also brought on as 'Billie Jenkins,' a character on the 8 season of the television show 'Charmed. The character was a young powerful witch with powers of projection and telekinesis. The character was initially created so that it could be used for a new spin off series.
Cuoco's big break came in 2007 when she started playing the lead role of Penny in the hit TV sitcom 'The Big Bang Theory.' Penny was an aspiring actress and a waitress at Cheesecake Factory who lived next to other show lead characters, i.e., physicists Sheldon and Leonard. In Oct 2012, Kaley and her sister organized a flash mob on the sets of 'the big bang theory' where she, her sister Brianna, and other crew and cast members suddenly started dancing and lip-synching to the song 'Call Me Maybe,' much to the pleasant surprise of the studio audience. The video of the flash mob was later posted on YouTube and it was a viral success.
Besides The Big Bang Theory, Kaley also acted in the Lifetime movie called 'To Be Fat Like Me'; a lead role in 'Killer Movie' a horror spoof comedy film; the 2010 movie called 'The Penthouse'; and in two episodes of the TV show 'Prison Break.' She has also hosted the 2012 and 2013 People's Choice Awards as well as the 2011 Teen Choice Awards.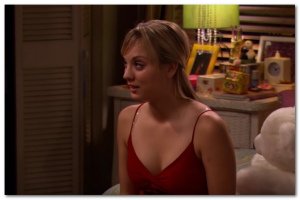 Sponsored link
 Kaley Cuoco – House

Cuoco owns a beautiful mansion Sherman Oaks, San Fernando Valley, California which she purchased for $2.4 million in late 2010. Spread across nearly 5250 sq. ft., the 2-storey home has 5 bathrooms and 5 big bedrooms. All bedrooms are on the upper floor. The master suite is ultra-posh and huge, with an equally enormous bathroom.
Other facilities at the estate include an electronic door which opens into a concrete driveway and tall trees and hedges that hide the mansion from public eye. The driveway leads to a large sea-facing garage that can easily accommodate 3 cars. A lounge and deck area, a lavish pool, a serene fireplace, and a spa complete this timeless beauty.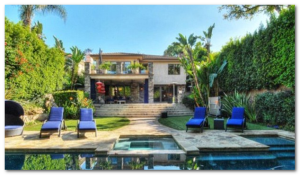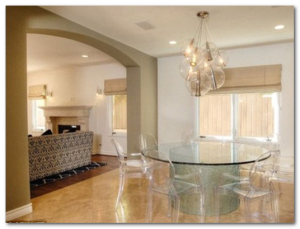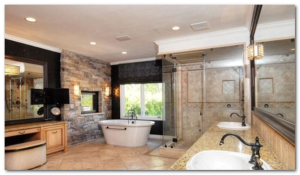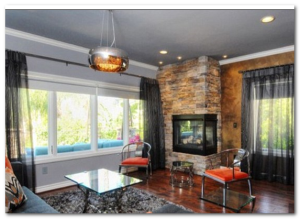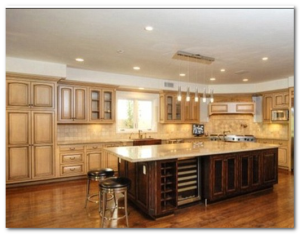 Kaley Cuoco – Husband and Ex-Boyfriends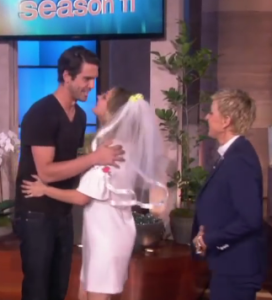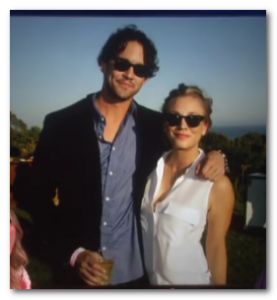 Cuoco and Chris French, band member of Annie Automatic dated for a few years; they even got a dog together. Then, Kaley was in a relationship with Johnny Galecki the other main lead of 'The Big Bang Theory.' It was kept private and secret. The relationship ended in late 2009.
Cuoco got engaged to 'Josh Resnik' an addiction specialist in Oct 2011, but they broke it off in March 2012. In Sep 2013, Kaley got engaged to Ryan Sweeting, a professional lawn tennis player, after dating him for 3 months. The couple got married in Dec 2013.
Kaley Cuoco – Net Worth and Salary
The 1.70 m tall actress draws a salary of $1 million per episode of 'the big bang theory' and her net worth is around $45 million
Sponsored link