John Edward Bayless II is an American author, sports journalist, and TV personality most famous for commentating on 'First Take' a show on ESPN2. He legally changed his name to Skip Bayless, as Skip was the nickname given to him by his father/parents.
Sponsored link
Early Life and Education
Skip was born on December 4 1951 in Oklahoma City, Oklahoma. His family ran a restaurant business that had barbecue as its specialty. His brother Rick Bayless is currently a restaurateur, chef, and TV personality.
Skip did his schooling at Northwest Classen. As a boy he played basketball and baseball and was the main sports columnist for the newspaper at school. He then went to Vanderbilt University on a scholarship and graduated with history and English as majors in 1974. Skip was the editor of the college newspaper. This was also the time he interned for the sports editor at The Daily Oklahoman Frank Boggs.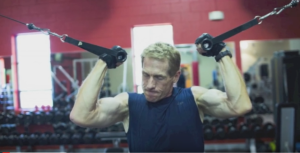 Career
Bayless began his career after college in print journalism as a sports feature writer for The Miami Herald. In 1976, he joined the Los Angeles Times and became famous for his investigative sports stories. A year later he won the Eclipse Award for Outstanding Newspaper Writing; this was the first of many awards that he was to get over the course of his career.
Balyess later worked for The Dallas Morning News, and after 3 years, for the Dallas Times Herald. This was the time when he authored 3 books about the Dallas Cowboys. The last book 'Hell-Bent: The Crazy Truth About the "Win or Else" Dallas Cowboys' was controversial due to speculations about Troy Aikman, the star quarterback, being gay. He left Dallas in 1998 and joined the Chicago Tribune as the main sports columnist, but left after 3 years.
Sponsored link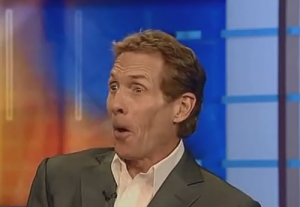 Skip began working in the radio in industry as a sports talk radio host for Dallas radio station KLIF. He then hosted the show 'The Skip Bayless Show' on KTCK Fort Worth radio station. Bayless also made guest appearances on shows like 'The Fabulous Sports Babe' on ESPN Radio and the Chet Coppock show on Coppock On Sports before becoming the main guest host at 'The Jim Rome Show.'
Skip ventured into television in 1989 as a panelist on the show 'The Sports Reporters' hosted by Dick Schaap on ESPN and remained a regular for nearly 10 years. He became a part of 'Knights of the Roundtable' show in 1992. Later, skip was a commentator for Golf Channel from '99 to 2000; guest featured in The Last Word telecast on Fox Sports Net as well as on Fox's 'The Best Damn Sports Show Period' and on the SportsCenter debate on Sundays at ESPN. Bayless got permanent placement at ESPN in 2004.
Bayless played a cameo in the 2006 movie Rocky Balboa. He also appeared in 'Herschel' an ESPNU documentary, and in the movie 'Pony Excess' by ESPN 30.
Skip Bayless – Wife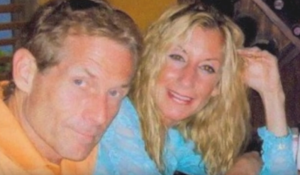 His wife Ernestine Sclafani is a publicist. He had earlier married his girlfriend from high-school days, but that relationship ended in a divorce.
Skip Bayless – Net Worth and Salary
The talented anchor renewed his annual contract with ESPN which gave him a salary of $3 million. In 2016, it was announced that Bayless was leaving ESPN for better pastures in the form of Fox Network. It is believed that Skip Bayless will earn an annual salary of $5 million with Fox.  His net worth is $7 million.
Sponsored link