Julianne Moore is one of the most popular actresses of Hollywood, she won her first Oscar Award for the Best Actress in 2015 for the movie 'Still Alice'. She started her movie career when she was 30 and has been going strong ever since. In 2015 itself, she worked on as many as 61 movies, 4 TV movies and 4 TV series.
Sponsored link
Julianne was born as Julie Ann Smith on December 3, 1960 at the Fort Bragg army quarters in North Carolina., to her father who is a military judge and mother who was a social worker. When he was 16, the family moved to Frankfurt American High School in Germany. A studious girl, she was planning to become a doctor. Julianne was interested in reading and could memorize well, which made her veer into theater. She acted in plays like Medea and Tartuffe. She then went to Boston University where she graduated with a degree in theater. She acted in the TV soap 'As The World Turns' which ran from 1985 -88, wining a Daytime Emmy award.
Julianne's first movie was Tales from the Darkside in 1990 and began to do significant work in movies like The Hand that Rocks the Cradle (1992), Body of Evidence (1993), Short Cuts (1993), Vanya on 42nd Street (1994), Safe (1995), Nine Months (1995), Boogie Nights (1997), The Lost World : Jurassic Park (1997) and The End of the Affair (1999), all of which established her as a leading actress in Hollywood. The turn of 2000 turned out to be even fruitful to her with work like Hannibal (2001), Far from Heaven (2002), The Hours (2002), The Laws of Attraction (2004), Children of Men (2006), Savage Grace (2007) and The Kids are All Right (2010), In 2014, she worked in the thriller Non-Stop, Maps to the Stars and Still Alice, which went to win multiple awards. She plays President Alma Coin in The Hunger Games – Mockingjay series.
For the movie Alice (2014), Julianne Moore won the Academy Award for the Best Actress, the Screen Actors Guild Award, a BAFTA award and her second Golden Globe Award. In the TV film 'Game Change' (2012), Julianne Moore won the Emmy Award, Screen Actors Guild Award and the Golden Globe Award for her portrayal of Sarah Palin. Apart from acting, Julianne Moore has also written a host of books for children
Julianne Moore as Sarah Palin
Sponsored link
Juilanne Moore – Husband and children
Juilanne Moore is married to director Bart Freundlich, from whom she has two children, Caleb (born 1997) and Liv (born 2002). Julianne's first husband was stage actor John Gould Rubin, they married in 1984 and divorced in 1995. Julianne felt that she had married too early and had decided that it would be better if they had called it quits. She fell in love with Bart when he was directing her on The Myth of Fingerprints in 1996, the marriage was held in Lower Manhattan, New York City in 2003.
The 1.60 meters tall (5 feet 2 inch)  Julianne Moore has been described as the Hollywood celebrity living the most normal life. Journalist Suzie Mackenzie has termed as unassuming and humble, not interested in garnering tabloid attention. Known to be casual with her appearance and polite with her speech, Julianne has stood her guard against plastic surgery and botox.
Julianne Moore Net Worth
Her net worth is $40 million.
Juliane Moore receiving Oscar Award for the Best Actress 2014 (pictures)
Julianne Moore House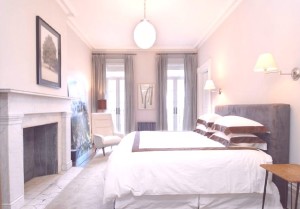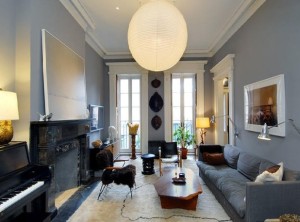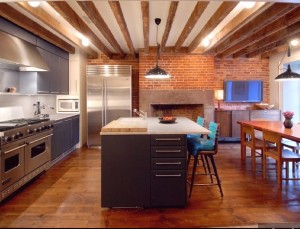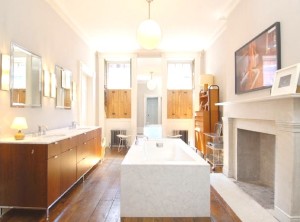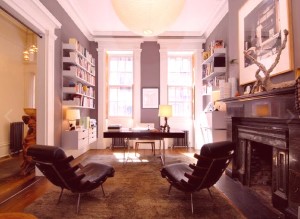 The actress stays in West Village Townhouse in Manhattan, NewYork. She bought the house along with her husband for $3.5 million. The house boasts of 5000 square feet area and five floors, replete with fully equipped security system, fireplaces, driftwood lamps, central air-conditioning, beamed ceilings and plankwood floors.
Sponsored link