Jon Lovitz is an eminent personality in the media world.  He is a renowned American comedian, actor and singer. He is well-known among his viewers for his presence in the NBC Show-Saturday Night Live. This comedy show has helped him earn millions of fans. He is an actor who is known for his works in 'Happiness', Big; and the 'Brave Little Toaster'.  He had been associated with television since 1984. Some of his greatest works are 'The Critic' and 'Friends'. Not only this, he is seen involved in activities of singing and voice-overs with Robbie Williams.
Sponsored link
Early Life and Background
Jon Lovitz was born on July 21, 1957 in Tarzana, California, USA. He is from a family of Jewish origin who had immigrated from Romania, Hungary and Russia. He has a sister called Leslie Lovitz. His father was a doctor. Lovitz had pursued his education in B.A and Theatre from University of California. He was involved in some odd jobs while pursuing acting. In earlier days, Jon Lovitz worked as a waiter, a messenger in a copy shop and also worked in hospitals and shoe-stores.
Career and achievements
The Saturday Night Live is one of the most memorable shows of his career. It was due to this show that Jon Lovitz went from having no money to getting offered $500,000 movie contract. He was a regular in situation comedy and had played his parts in a series called Foley Square.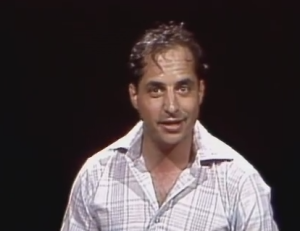 The multi-talented personality has also lent his voice in many cartoons and films. In 'The Critic' he used his regular voice to play the character Jay-Sherman and was seen in the 'Simpsons'. Some of his commercial works include an advertising campaign for Subway restaurant chain. The Jon Lovitz Comedy Club is one of the milestones in his career that holds podcasts and biographical interviews on his life. However, due to certain disputes the club has shut its doors. Other than these he had been a part of many roasts featured in Comedy Central. Jon Lovitz was nominated twice for Outstanding Individual Performance in a Variety or Music Program in Primetime Emmy Awards. Lovitz won National Board of Review Award in the year of 1998 for Best Acting by an Ensemble.
Sponsored link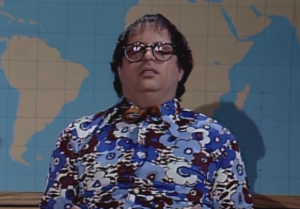 Relationships

Jon Lovitz is currently single. However, he had previously dated Janice Dickinson in 2004, Ana Fabian in 1999 and Brandi Brandt in 1996.  The Internet went abuzz on March 27, 2016 with actress Jessica Lowndes (31 years younger than him) claiming on social media that she was engaged to Jon Lovitz.  Two days later, she said that she had just played a prank on people  a week before the release of her video 'Déjà vu (Remix)'.  Lovitz also features in the video. She stated on an Instagram video, " I know it is still the last week of March but is it too early to say April Fools?"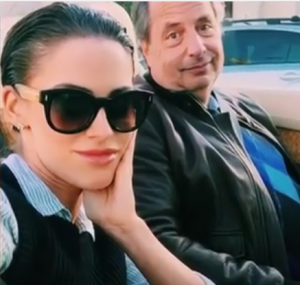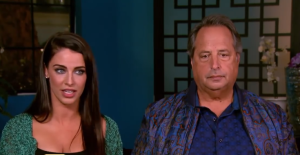 Controversy
In the year 2012, Jon Lovitz got involved in huge controversy. Lovitz mocked the President's remarks on rich not paying taxes. The entire audience seemed to enjoy it but this act attracted some trouble.
Jon Lovitz – Net Worth
Jon Lovitz has claimed the No.1 spot for being the paid comedian on People with Money. His net-worth is estimated at $12 million. From March 2015 to Feb 2016, Jon Lovitz has earned a whopping $82 million in combined earnings.
House
Jon Lovitz owns his own residence in the Beverly Hills.
Sponsored link