Janet Damita Jo Jackson, a singer, songwriter, author, producer, philanthropist, actress and dancer from America is professionally known as Janet Jackson. She is known for her innovative works, eye-catching stage shows, provocative records, TV shows and film role. She is famous for being a prominent figure since the past 30 years in the pop (popular) culture. She is the youngest member of the Jackson family.
Sponsored link
Early Life and Background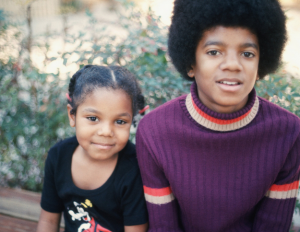 Janet Jackson was born on May 16, 1966 in Gary, Indiana and belonged to a lower middle-class family. Her parents were strong devotees of Jehovah's Witnesses (a distinct form of Christianity). Janet decided to refrain from any practice of organized religion. She wanted to be an entertainment lawyer or horse racing jockey and planned to support herself through acting. She later considered the idea to record her voice in a studio. She started to perform at the Las Vegas Strip at MGM Casino, in a young age of seven but soon began acting in a show called "The Jacksons" in the year 1976. Her father and manager Joseph arranged a contract with A&M Records and her 1st album got released as "Janet Jackson" (1982). In 1986, at the age of 16, Janet moved away from the contract of her family business and the shadows of her father and secured new heights in her career single-handedly.
Career
Major events in her career–
In 1977, she was selected to work in a sitcom Good Times before acting for The Jacksons. She then worked in "A New Kind of Family". When "Janet Jackson released in 1982, it hit the billboard instantly. In 1986, her studio album Control was a hit in the billboard. It received a number of awards and three Grammy nominations. In 1989, she released her album "Rhythm Nations 1814" which had a strong social message. It was a shift from personal growth to more universal growth. She released her fifth album Jane in 1993. Soon after, her film Poetic Justice got released in the same year. In 1995, Janet released her 1st compilation album "Design of a Decade". "The Velvet Rope" released in 1997, after she began suffering from severe depression and anxiety.  In 2000, Jackson appeared in Nutty Professor II: The Klumps opposite Eddie Murphy. Her 8th album, All For You was released in 2001. "Damita Jo" got released in 2004, which became number 2 on the Billboard 200. She started recording her 9th album 20 Y.O. in 2005 and in 2007 she starred in a film "Why Did I Get Married" playing a psychotherapist.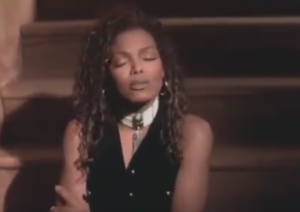 Sponsored link
In 2008, she got her 10th album "Discipline" released which opened at number one. "Number Ones" released in 2009, after the death of her brother Michael Jackson. In 2015, Unbreakable released, giving it wide appreciations. On April, 2016, she plans to start a family for which her tour has been postponed.
She did various shows and tours in between her singles, album and film releases, like The Janet World Tour, All For You, Unbreakable Tour etc. With more than 30 years of experience in the industry, Janet Jackson is a source of inspiration for many pop singers. The Recording Industry Association of America has ranked her as the 11th best-selling female artist in the US.  Janet Jackson is the 11th best selling artist in the contemporary music, with more than 160 million records sold.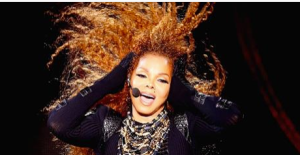 Relationships
She married James DeBarge in 1984 but the marriage got annulled in 1985. Her second marriage took place with Rene Elizondo in 1991 till 2000. She got married the third time with Wissam Al Mana in 2012 .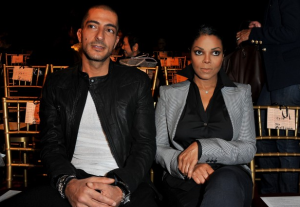 On April 6, 2016,  the 49 year old singer said that she would postpone  her Unbreakable World Tour indefinitely till 2017, as she planned to raise a family with her husband Controversy
On 2004, during a show in NFL Super Bowl halftime performance, she was in a controversial moment when Justin Timberlake ripped her top in front of millions of viewers revealing her modesty Both artists apologized for this later which gave rise to the infamous media-loved term ' wardrobe malfunction'.
Janet Jackson – Net Worth
Up until the year 2016, her net worth is estimated to be $150 million.
House
Janet owns an apartment in New York worth $30 million which is located near Central Park. Her house in the Trump International Apartment; it is a 2093 square foot home on the 34th floor. It has 3 bedrooms,  3 bathrooms and floor to ceiling windows with fascinating views of Central Park. The singer bought the Flat no.34-A back in 1998 for $9.8 million. Like other occupants of Trump  International Apartment, Jackson has access to the pool, spa, valet parking, maid service and round-the-clock room service from chefs. However,  the singer who is used to traveling with her billionaire husband and staying in his other homes across different countries, has listed the Trump International Apartment for rent,  for $35,000 per month.
Sponsored link