Ariana Grande (full name Ariana Grande –Butera ) is a popular American singer, song-writer and actress. She was born in Boca Raton, Florida to Joan Grande, CEO of Hose-McCann Communications (telephone and alarm firm) and Edward Butera (owner or a graphic design firm). She is of Italian descent and also has an older half-brother called Frankie Grande, who is an actor and producer. Ariana' parents split when she was around 9 years old.
Sponsored link
Early Years
Ariana Grande began performing as a child at Fort Lauderdale Children's Theater, performing in musicals like Beauty and the Beast and The Wizard of Oz. As a child, she even had her national TV debut singing 'The Star Spangled Banner' for Florida Panthers, the professional ice hockey team.
Grande studied in two schools, Pine Crest and North Broward Preparatory. By the age of 13, she had set her sights of becoming a professional singer, while doing theater and stage plays. She auditioned for the TV show 'Victorious' with Elizabeth Gilles who was of the same age, as she, in 2009. While Gillies got the role of 'Jade West', Grande got the role of Cat Valentine, the friend of protagonist Tori Vega(Victoria Justice). The show became extremely popular with youngsters and   Ariana Grande became a familiar face. But while she liked acting, she was passionate about her musical carrier. Her music career started off with the sound-track Music from Victorious (2011)
Ariana Grande as Cat Valentine in Victorious (Pictures)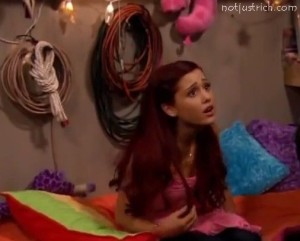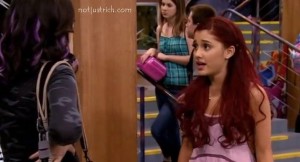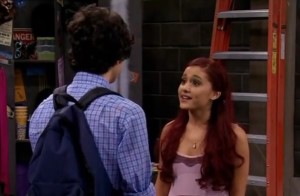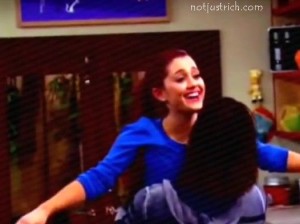 Success Story
Grande who is a hypoglycemic, worked with vocal coach Eric Vetro to work on her vocal range. When she was shooting for Victorious, Grande made recordings of her singing to Whitney Houston and Mariah Carey and recorded them on Youtube. Someone who knew the CEO of Republic Records, saw one of her videos and sent the links to him. The CEO Monte Lipman was impressed and signed her to a recording contact. She released her first studio album ' Yours Truly' in 2013 which reached the number one position on the US Billboard 200. She became the first female artiste after Kesha to have her debut album reach top of the charts. The single 'The Way' from the album was a huge hit with critics and fans comparing her to the likes of Mariah Carey. Her second album 'My Everything' in 2014 reached number one in the US with hit singles 'Break Free', 'Bang Bang' and 'Problem' get high number of Youtube views and spending more than 35 weeks on the top ten of Billboard Hot 100. 'One Last Time' is being regarded as her best video till date.
Ariana Grande has won many awards including New Artist of the Year at 2013 American Music Awards, two Grammy nominations, Breakthrough Artist of the Year by Music Business and many others.
Ariana Grande musical influences and Celine Dion impression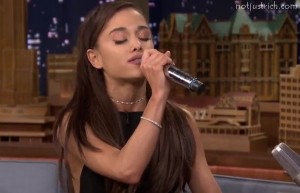 Her style is usually pop and R&B with hip-hop, funk and dance added in good measure. She grew up listening to the songs of the 90s and credits Mariah Carey, Whitney Houston and Gloria Estefan as her major influences. She goes on to say that Mariah Carey is her favorite human being on the planet. She is a fan of Fergie's sining too. She says that Gloria Estefan strengthened her resolve to take music seriously as a career because the Latino singer had complimented a performance, she had given on cruise ship when she was only eight years old. Recently, Ariana Grande impressed one and all with her superb impersonation of Celine Dion's vocal impression at the Jimmy Fallon show, which went viral on Youtube, winning her a fresh legion of fans.
Ariana Grande – Style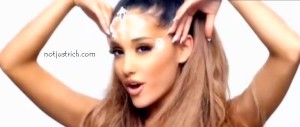 Ariana Grande is one of the few artistes who is known to give more focus on her singing rather than laying emphasis on provocative jigs or outlandish dressing. Grande has maintained that she would want people to listen to her music than judge her. She says ' I think of music first. I don't feel confident in my sexuality or fashion, my mind is foremost on music'
Her dressing style is wearing skinny jeans with babydoll tank tops or crop tops. She is also seen wearing floral corsets and peplum dresses. When on stage, she wears short skirts and knee or thigh-high boots. She even tends to wear thigh-high boots on red-carpets.
Sponsored link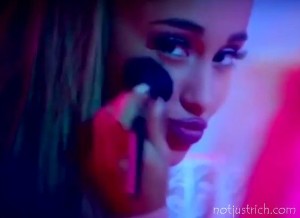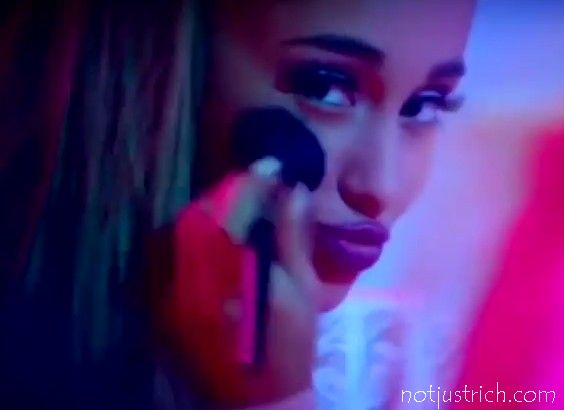 Ariana Grande's signature hairstyle is ponytail, when fans asked why she didn't experiment much with her hair, she revealed on Instagram that playing the role of Cat Valentine had worn her hair out, becuae of the constant bleaching and dying everyone other week, for almost four years. She has candidly admitted that she wears extensions on her pony tail and likes her hair color to be brown.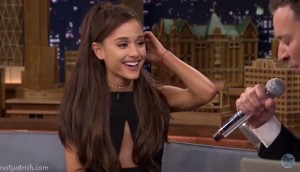 How old is Ariana Grande?
Ariana  Grande was born on  June 26, 1993. She looks younger than her age, and someone in her teens, because of her clear skin and petite frame. Her pony-tail hairstyle replete with her trendy dressing style gives her a teenybopper look.
Ariana Grande – height and weight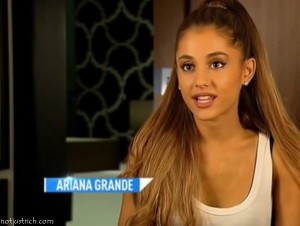 She is 1.53 meter tall, which makes her all of 5 feet 1 inch.  She is petite with her weight ranging between 47-50 kilo.
Ariana Grande diet and workout
There was a time when Ariana could not let go salmon and red-meat. But increasing cholesterol levels from red-meat contributed to her feeling lethargic, considering she is hypoglycemic.  Post 2012, she took control of her health and decided to turn vegan and eat organic fruits and vegetables, which brought back the vim and vigor  in her life.
For workout, she prefers dancing. She attributes at least half an hour a day for cardio workouts and meditates for at least ten minutes a day.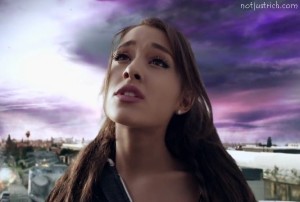 Ariana Grande – boyfriends
Jai Brooks
Nathan Sykes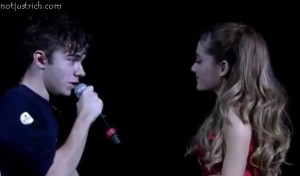 Big Sean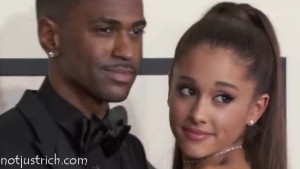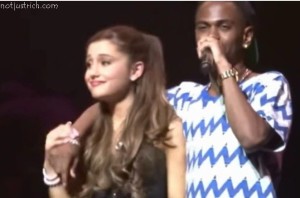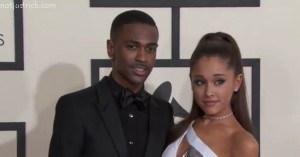 Ariana Grande was dating Jai Brooks of 'The Jansokians' for a year from 2012 to 2013. She split with him and dated The Wanted band-member Nathan Sykes in the latter half of 2013. By May 2014, Grande claimed that she we back with Jai Brooks. 3 months later, the couple called it quits and Grande went on to date rapper Big Sean, the relationship lasted till April 2015.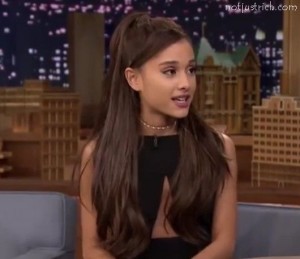 Ariana Grande – Net Worth
Ariana Grande has a net worth of $10 million.
Sponsored link