Heather Nauert is a popular American newscaster for Fox News Channel. She is currently serving as the host of the shows namely "Fox & Friends" and "Fox & Friends First".  Apart from this, she is also a member of Council of Foreign Relations. For her contribution in the series "13 Around the World", Heather was selected for EMMY awards.
Sponsored link
Early Life and Background
Heather Nauert was born on 27th January 1970 in Rockford, Illinois, USA. Her mother is a horse trader based in Denver, Colorado. Heather spent her childhood in Wisconsin. After completing her school education, Heather joined the Pine Manor College which is situated in Chestnut Hill, Massachusetts. She earned her bachelor's degree in communication from Mount Vernon College for Women. Thereafter, she joined the Columbia University and acquired her Master' Degree in journalism.
Career Achievements
In the year 1996, Heather Nauert started her career as a journalist for the weekly business show "First Business" which was followed by over 100 markets across the country.  She also worked as a consultant for Government affairs on diverse trades which include health insurance, tax, social security and so on.  In the year 1998, she joined the Fox News Channel and served as a contributor for first three years and later became a correspondent and contributed largely for the show "The Big Story".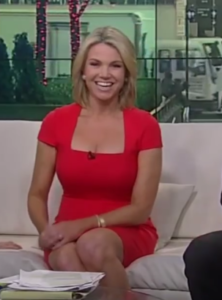 In the year 2005, she quit the Fox News Channel but later rejoined the network in 2007. During the time frame of 2005 to 2007, Heather served many news channels including the ABC News. She served the channel as a general assignment correspondent for shows like "World News Tonight", "Good Morning America" and "Nightline". Due to her talent she has been awarded an EMMY for the special series "13 Around the World". In her glorious career she has covered many significant incidents like the voting in Iraq, 11 September attack and many more.
Sponsored link
Apart from this, she has served the Fox channel owned WNYW station as an anchor for various shows like the 'Good Day Early Call', 'Good Day New York Wake Up' and so on. Currently she is the part of Fox News Channel. She is also contributing in the show 'The Strategy Room' which is broadcasted in the FoxNews.com.  Owing to her talent, this 5feet 5 inch journalist earned huge popularity and is an eminent face in the American media world.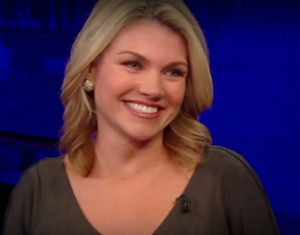 Heather Nauert – Husband
Heather Nauert is married to Scott Norby. They got married in the year 2000. He is an investment banker and is employed with Goldman Sachs. The couple is blessed with two children. She gave birth to her first son, Peter, on 7th October 2009 and her second son, Gage, in 2010. She currently resides with her family in New York City, USA.
Controversy
Hearth Nauert earned much criticism due to her controversial remark on the birth certificate issue of Obama during Bill O' Reilly's segment " Mad as Hell" on Fox News Channel.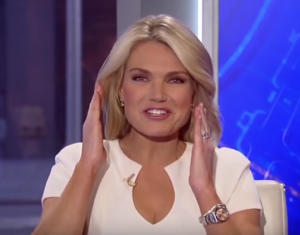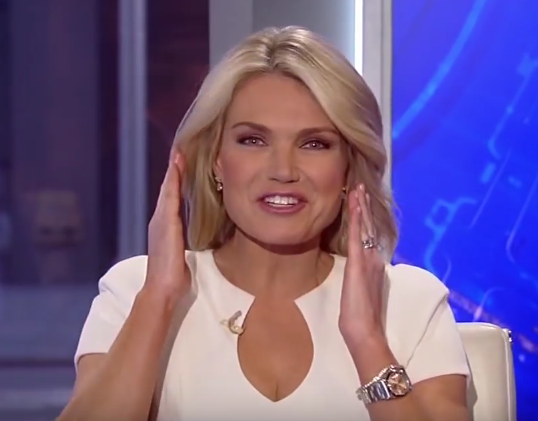 Heather Nauert – Net Worth and Salary
Heather Nauert is estimated to have a net worth of $ 3 million. She earns a salary of $500,000 annually.
Sponsored link