Ginger Zee is the pseudonym for Ginger Renee Colonomos, a renowned meteorologist who works for the ABC channel. She presents weather forecasts on the most popular American morning show, Good Morning America. Since 2013, Zee, who holds a broadcast certificate from the American meteorological society, is also the chief weatherperson for all the platforms in ABC.
Sponsored link
Early life and education
Born on January 13, 1981, Zee is the elder child in the family of Dawn and Robert Zuidgeest. Her brother's name is Jeffrey Zuidgeest. She grew up in Orange,  California. Her father, who has Dutch origins, is the son of Korean War veteran.
In a revelation by ABC News' President, Ben Sherwood, Ginger Zee developed her fascination for storms at age five after sighting a waterspout on Lake Michigan. This interest made her take a degree in meteorology at Valparaiso University. Earlier, she had attended Rockford High School.
She acquired the name "Ginger" from the lead character of Gilligan's Island. "Ginger Grant" was the screen name for Tina Louise in the sitcom. Her father loved the show, which he also claims taught him how to speak English.
Ginger Zee – Career and Controversies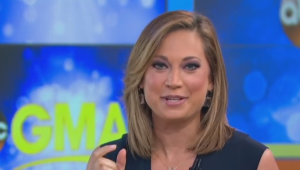 In a June 2010 article titled "The stormy rise of Ginger Zee" on the Seattle Times, Christopher Borrelli rants about the constant sexual harassment of the weather anchor by some viewers. The author claims that Ginger showed him some of her emails, letters, and voice call records from a few viewers that contained sexually suggestive statements. This was at the time when Ginger was working for the NBC.
Earlier when she had just finished college and acquired her first job in Flintshire, a graphic error in a live news broadcast made her to become a laughing stock; she was mistakenly labeled on the screen as Osama Bin Laden.
While Ginger was presenting live news at Grand Rapids in Michigan, a man rushed to the front of the camera stark naked. She surprisingly maintained calmness in the short moment while the cameras were shutting down. The video went viral on YouTube. Apart from doing news work, Zee was also a part time bartender during this period.
Sponsored link
As if that was not enough, Zee had to part with a lot of cash when she quit Grand Rapids, according to Borelli; she had just gotten an opportunity to work with the NBC in Chicago, but her then employer could not let her go unless she paid a sum equivalent to her whole year's salary. She had to sell her house.
She joined ABC in 2011 as the meteorologist for Good Morning America Weekend. Since then she has made appearances on other programs aired by the broadcaster. Just before coming to ABC, she anchored weather in one edition of the Today Show.
Ginger Zee – Husband and Son
 Ginger Zee is married to WNBC's Benjamin Aaron Colonomos. They wedded on June 2014 at Petoskey, Michigan. They have a baby boy, Adrian Benjamin, born in December 2015.
Earlier in 2011, Zee was the girlfriend of Reed Timmer. Reed, a popular storm chaser, is tying the knots with Fox News' Maria Molina.
 House
The fitness fanatic Ginger Zee stays in a plush NYC house with her family. She takes special pride in her 40,000 square foot sprawling gym in the basement. The home also includes a basketball court, a bowling pool, a pool and a golf simulator.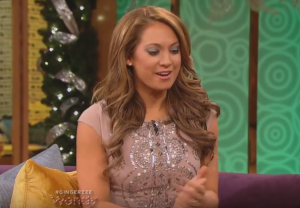 Ginger Zee – Net worth and Salary
Ginger Zee's net salary is about $120, 000 per year and her net worth is $480, 000.
Sponsored link