Floyd Mayweather Jr. is one of  the highest paid athletes in the world and an impressive record holder  . The professional US boxer has won 10 world titles and is a 5-division world champion. He has won the Best Fighter ESPY Award six times from 2007 to 2014, apart from many other awards. Many sports websites and sports magazines consistently rate him as the best boxer in the world in current times. Since 2012, he has been listed as among the top 50 highest paid athletes in the world.
Sponsored link
Mayweather won 12 world titles and linear championship in four separate weight classes. He won 'Fighter of the Year' award by the Ring Magazine, twice, in 1998 and 2007. He is a 3-time winner for the Boxing Writers Association of America, for the years 2007, 2013 and 2015. He won Best Fighter ESPY Award a record number of six times, from 2007 to 2014. He has been hailed as the ultimate pound for pound boxer in the world.  Monetarily speaking, Mayweather Jr. is valuable than the likes of Mike Tyson, Evander Holyfield and other greats, because his professional fights have earned 1,311,000,000  as a pay per review revenue.  Defeating Conor McGregor on August 26, 2017, Floyd Mayweather stood unbeaten as a boxing champion, before he slipped into permanent retirement.
Early life 
Floyd Mayweather was born in a family of boxers on February 24, 1977 in Grand Rapids, Michigan. His father Floyd Mayweather Sr. was a famous boxer in his own right. His uncles Roger and Jeff were also professional boxers. Incidentally, he credits his grandmother for asking him to stick to his passion boxing, as a career. The 1.70 meters tall Floyd says that as a family during his growing years, he had seen a lot of poverty as the family was in debt most of the time.  Floyd like his mother, was addicted to drugs. There is dispute between Floyd Mayweather Jr. and Sr about his fashioning to be a boxer. While the son states that he raised himself and his father was only interesting in taking care of his stepsister, the father begs to differ and says that he had done all that he could possibly do, right from buying him enough clothes to sending him to gym to train for boxing.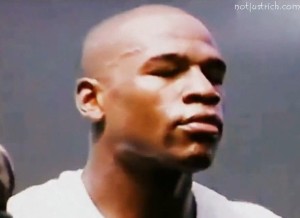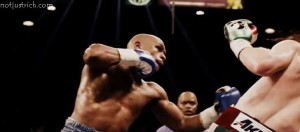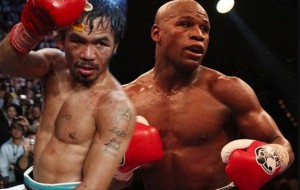 Floyd dropped out of school to pursue a professional career in boxing. He is paid per fight, his match with Carlos Baldomir made him richer by $8 million in 2006. His income rose thrice after he won a bout against Oscar De La Hoya. He received around $25 million as an average for every fight that he did, till 2010.
Floyd Mayweather – girlfriends and controversy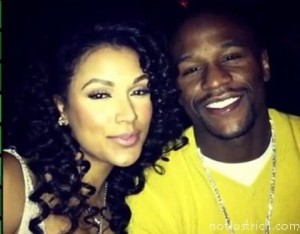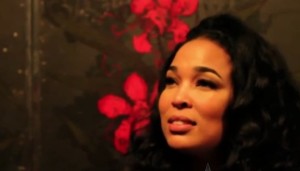 In 2002, Mayweather was charged with two cases of domestic violence and one battery, which included two days house arrest and 48 hours of community service. Two year later, he was convicted in two cases of battery against two women and was asked for go for counseling and pay $1000 fine. In 2005, he was given a ninety-day suspended jail sentence for assaulting and hitting a bouncer. In September 2010, Floyd Mayweather was repeatedly arrestd and charged with felony, battery and misdemeanor harassment. In 2001, he was against sentence to ninety days in county jail for battery on his ex-gifrliend Josie Harris. His ex-fiancee Shantel Jackson also pressed battery, assault and defamation charges against him in 2014.
Sponsored link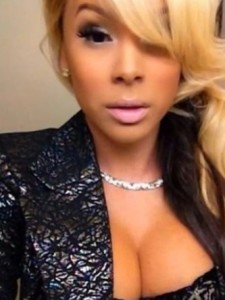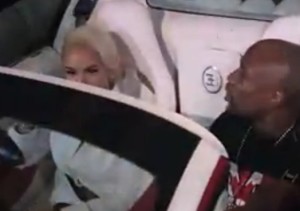 Floyd Mayweather's also dated  Doralie Medina, an ex-massage therapist briefly.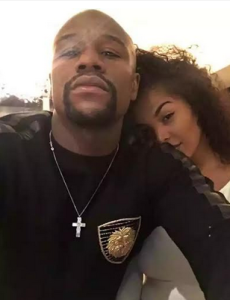 His next girlfriend was  the 19 year old Raemarni Ball, who works in a shop in the UK. He met her in the course of his UK tour.  Since 2015, Mayweather has been dating Abigail Clarke, model and actress for the show 'The Only Way is Essex'. She was apparently bowled over by his generosity and sense of humor. In fact, it is believed that Mayweather helped her get over her breakup with footballer boyfriend, Rob.
Floyd Mayweather House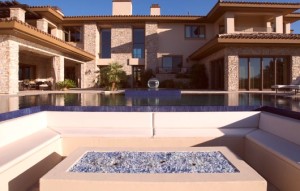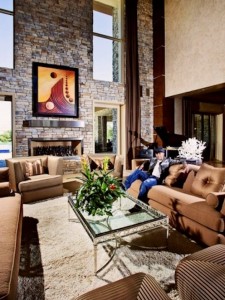 Floyd Maywheter stays in a sprawling house in Southern Highlands Gold Club in Las Vegas, Nevada. It consists of 22,000 square feet area, 5 bedrooms and seven custom built bathrooms. The mansion is worth $9.5 million USD.
Book on Floyd Mayweather
The book 'Mayweather – The Making of Money'  is the book which talks about  the boxing star's climb to megabucks.
Floyd Mayweather car collection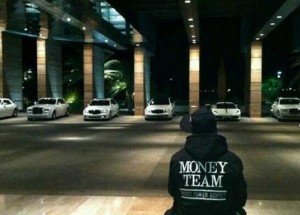 He is fond of cars and has vehicles like Ferrari 599 GTB Fiorano, Ferrari 458 Italia Spider, Porsche 911 Turbo Cabriolet, Ferrari 458 Italia Spider, Gulfstream GIII, Bentley Phantom, Bugatti Veyron Grand Sport and Bugatti 16.4 Veyron
Floyd Mayweather's jet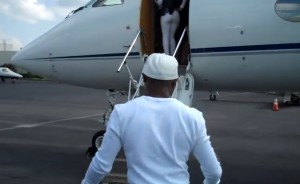 He owns a G5 private jet.
Philanthropy
He runs a charitable organization called Floyd Mayweather Jr. Foundation (TFMJF) which is dedicated to providing education for children and the deprived.
Floyd Mayweather – Net Worth and Match Fees
The undisputed king in the boxing world, Floyd Mayweather Junior has a net worth of $1 billion.   Till he announced his retirement in September 2015, he was the highest paid athlete in the world.  Up until then,  Mayweather Jr. was  being paid $40 million per bout. Not a bad deal for a professional boxer who did not lose a single game. In the highly touted match with Manny Pacquiao in 2015, Mayweather Junior amassed $285 million. Add to that the endorsement amount of $15 million, he earned $300 million in that year.
On August 26, 2017 with big money involved in the eventual fight with Conor McGregor, Mayweather emerged triumphs once again as he slammed him  in the 10th round.  He added another $200 million to his kitty. Mayweather's record stand unbeaten at 50-0, which means he has won all of the 50 matches he has played. With his last fight, he beat boxer Rocky Marciano's record too.
Sponsored link