Patricia Helen Heaton is an American actress, producer, model, and comedian who is best known for her role as Debra Barone in the hit TV sitcom 'Everybody Loves Raymond' which aired on CBS from 1996 to 2005.
Sponsored link
The 1.58 m tall beauty has been playing the role of 'Frances "Frankie" Heck' since 2009 in the hit comedy 'The Middle' which airs on ABC. She won 2 Primetime Emmy Awards for her role as Debra and was ranked 24th in the TV Guide Network special list of the Funniest Women on TV, in 2011. She was awarded a star on the Walk of Fame at Hollywood in 2012.
Early Life and Education
Patricia Heaton was born on 4th March, 1958 into a devout Roman Catholic family in Bay Village, Ohio, to Chuck Heaton and Patricia Hurd/Heaton. Chuck worked for the Plain Dealer as a sportswriter. Her nickname is Patty. She was 3 sisters and 1 brother Michael who works for the Plain Dealer as a 'Minister of Culture' columnist and for the paper's Friday Magazine as a writer.
Patricia attended the St. Raphael's Catholic grade School at Bay Village and graduated in 1976 from Bay High School. In high school, she sung in the choir, was a member of Rockettes Drill Team marching band, and was a performer in the Stage Band. Heaton then attended Ohio State University and graduated with a BA degree in drama. She moved to New York in 1980 so as to learn drama under the tutelage of William Esper.
Career and Success Story
Patricia made her Broadway debut in 1987 in the chorus of 'Don't Get God Started.' She then formed an Off-Broadway acting troupe called Stage Three along with her fellow students.
When one of the productions of Stage Three played in Los Angeles, a casting director working for 'thirty something' ABC drama liked her. She subsequently got the role of an oncologist on the show from 1989 to 91. In the 90s, Heaton was also featured in and had guest appearances on TV shows like Matlock, Women of the House, Alien Nations, Room for Two, The King of Queens, Someone Like Me, and Party of Five, etc., as well as feature films like Beethoven, Invisible Man, Space Jam, and The New Age.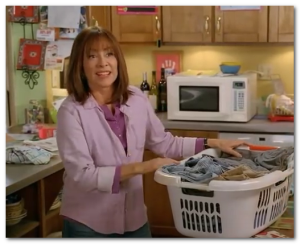 Heaton's big break came in 1996 when she was cast as Debra Barone, a beleaguered mother, wife, and in-law in the global hit 'Everybody Loves Raymond.' During the last 7 seasons of the show, she was nominated for "Primetime Emmy Award for Outstanding Lead Actress in a Comedy Series" every year and won it in 2000 and 2001. Additional awards for her work in the TV series include a Screen Actors Guild trophy, and 2 Viewers for Quality Television Awards.
Sponsored link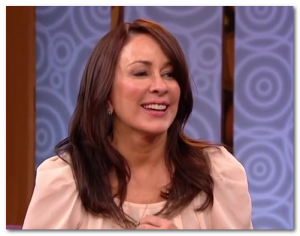 Patricia has appeared in many TV movies such as Miracle in the Woods, Shattered Dreams, A Town Without Christmas, The Engagement Ring, The Goodbye Girl, and Front of the Class. She turned producer with 'The Bituminous Coal Queens of Pennsylvania' a documentary directed by her husband. A year later in 2006, she co-produced Amazing Grace, a drama by William Wilberforce.
Heaton has also appeared in TV commercials for Pantene hair-care products, and as spokesperson in radio and TV advertisements for Jewel and Shaw, Acme, and other subsidiaries of the grocery chain Albertsons.
Patricia Heaton – Husband and Children

Heaton got married in 1984 and then divorced in 1987. Her second marriage was in 1990 to David Hunt, a British actor. The couple have 4 sons. They divide their time between Bay Village, Cambridgeshire, England, and Los Angeles. It is said that all her children were born via C-section and that she underwent plastic surgery to remove the scarring.
Other facets of her Personal Life and Trivia
Heaton and her family go to a Presbyterian Church. But she maintains that she is still a Catholic.
Patricia is a supporter of pro-life causes and groups. She is a life ethicist who opposes euthanasia, abortion, and capital punishment. Even though Heaton is a Republican, she is an open supporter of gay rights and has advocated support for same-sex marriages. She is also the honorary chair of an organization called 'feminists for life.' It is opposed to embryonic stem cell research and abortion and supports varied pro-life causes with feminism being the basis.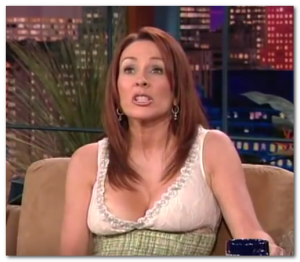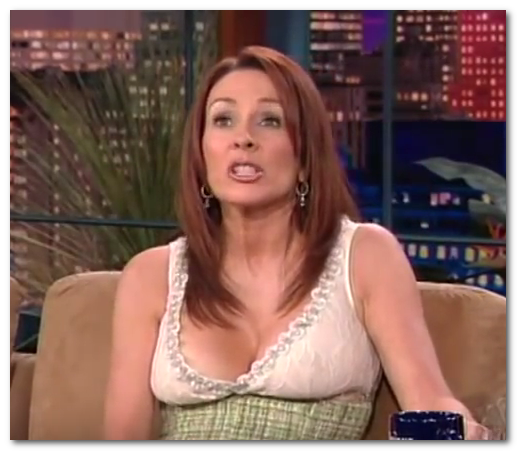 In 2002, Villard Books published Patricia's memoir titled "Motherhood and Hollywood: How to Get a Job Like Mine"
Heaton has courted controversy many times, including for her 2006 commercial which opposed an amendment to Missouri State's constitution about embryonic stem cell research, and for her 2012 public remarks against Sandra Fluke, a law student at Georgetown University who was for a law that required insurance companies to also cover contraception. She apologized for both her acts after public outcry and severe criticism from all quarters.
Patricia Heaton – Net Worth and Salary
She currently commands a salary of $235 thousand per episode and is worth around $40 million.
Sponsored link