The bright beautiful face on CNN that holds sways over millions is none other than that of Erin Burnett, the  celebrated news anchor. Erin Isabelle Burnett was born on 2 July, 1976 in Mardela Springs in Maryland. Her father, Kenneth King is an attorney and her mother is Esther Margaret. She is a descendant from both Scottish and Irish ancestry.
Sponsored link
Early life
As a child Burnett attended the St.Andrew School in Middletown, Delaware. She later graduated in the year 1994. Then she attended the Williams College in Williamstown in Massachusetts where she studied economics and political science. She later graduated in political economy with a degree in Bachelor of Arts. She had keen interest in sports and had played field hockey and lacrosse in her college, in the undergraduate level.
Career-rise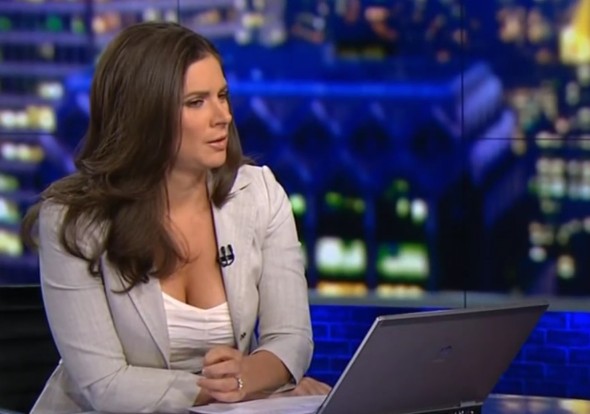 Her career started off as a financial and an investment -banking analyst for Goldman Sachs. During her tenure of her work, Burnett was approached by the CNN as a booker and a writer, for the show Moneyline. Later she quit from CNN and started working the digital media group of Citygroup's. Her next stepping stone was Bloomberg television, where she was the anchor and the stock editor. Later she joined as the host of 'Street Signs', a popular program on CNBC, and as a co-anchor in another show with Mark Haines, "Squawk on the Street." She had served a long tenure with the CNBC for five years and returned to where she had started from, the CNN. Here she started a show in her own name, "Erin Burnett Out Front." This program has made a wide impact on the minds of her audience. It was a very popular show and she conducted this show live front the borders of Rwanda, Afghanistan, Mali and also from Pakistan and China.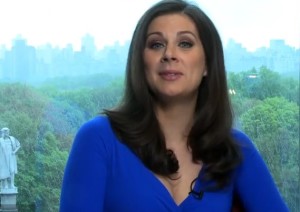 She also did a number of documentaries like "City of Money and Mystery" (2008). "India Rising: The New Empire" (2008), "The Russian Gamble "(2008), "Dollars and Danger: Africa The Final Investment Frontier (2009)", "On Assignment: Iraq" (2010) and "Big Money In The Middle East "(2010). Burnett did a film "Edge of tomorrow" in 2010. She has always made her mark and made herself distinct under the limelight due to her on screen presence and her charm. Undoubtedly, she ranks as one of the popular and hot television personalities.
Sponsored link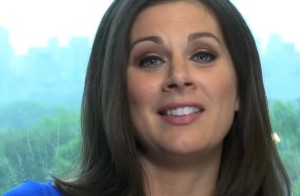 Erin Burnett – Husband and Children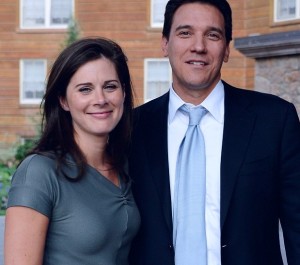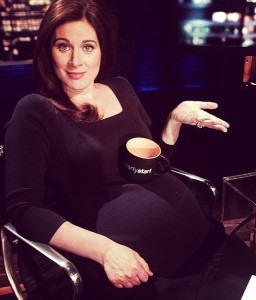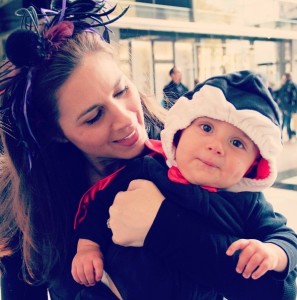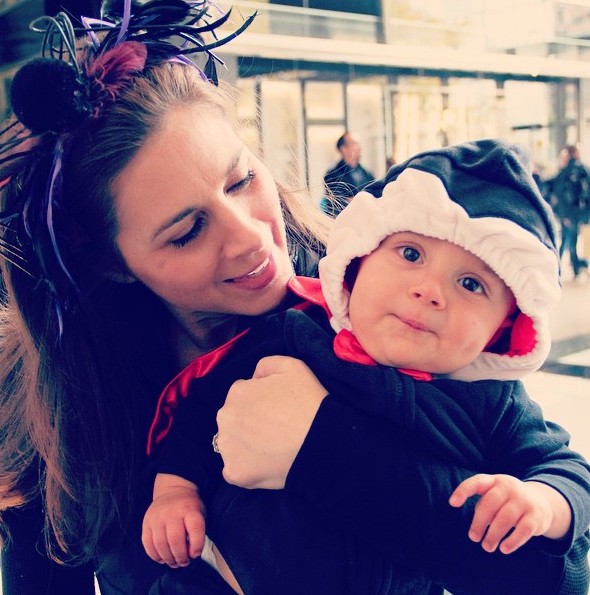 Erin Burnett is a happily married woman today. The 1.68 m tall beauty met her husband David Rubulotta, on a blind date set up by her friend. Burnett fell in love with David on the first day. The couple tied the knot on December 21, 2012. The couple is blessed with a boy, Nyle Thomas Burnett Rubulotta. Burnett was pregnant again and delivered another child, a daughter called Colby Isabelle. Rubulotta is the managing director of Citigroup.
Erin Burnett – Salary and Net Worth
Burnett earns a salary of $2 million annually and her net worth is a gorgeous $ 12 million.
She makes it a point keep in touch with her wide audience and fans through various social networking sites like the Facebook, Instagram, and Twitter.
Sponsored link