Born in South Africa on June 28 1971, Elon Reeve Musk is a Canadian-American business tycoon, investor, engineer, philanthropist, and inventor. He is currently the chairman of SolarCity, the CTO and CEO of SpaceX, and the product engineer and CEO of Tesla Motors.
Sponsored link
Musk is the co-founder of Tesla Motors, PayPal, and Zip2, and a founder of Space X (Space Exploration Technologies Corp). He is currently in the news for envisioning the Hyperloop, a high speed transportation system, and conceptualizing VTOL supersonic jet aircraft equipped with propulsion via electric fan.
Early Life and Education
Elon Musk was born to Errol Musk, an electromechanical engineer from South African, and Maye Musk, a Canadian model, into an upper middle class family in Pretoria, South Africa. His parents divorced in 1980; Musk continued living with his father across varied locations in South Africa. Musk has Pennsylvania Dutch and British ancestry.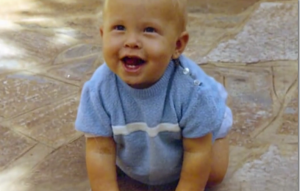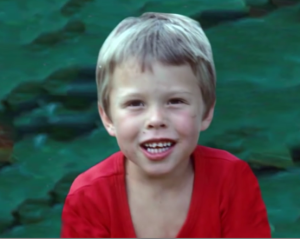 Musk got his early education at English-speaking Waterkloof House Preparatory School, a private school, eventually graduating from Pretoria Boys High School. He was the target of severe bullying at school and had to be hospitalized once after some bullies pushed him down a staircase. Musk became acquainted with computing when he was 10 years old after using the Commodore VIC-20. He learnt computer programming on his own; later he created a BASIC video game called Blaster and sold it for $500. One can find a web version of the game over the internet.
Just before Musk turned 18 and prior to his South African military service, Musk got Canadian citizenship via his Canadian-born mother and moved to Canada. He did so because emigrating from Canada to the US was easier. He attended the Queen's University in Kingston, Ontario for undergraduate studies, and after 2 years enrolled at University of Pennsylvania. He got 2 bachelor's degrees, i.e., a Bachelor of Arts degree in Economics from the Penn's Wharton School, and a Bachelor of Science degree in Physics from College of Arts and Sciences of the University of Pennsylvania. Musk applied for PhD in physics at Stanford University and moved to California in 1995, but just after two days, he left the program to try his hand as an entrepreneur in the fields of renewable energy, internet, and outer space. Musk became an American citizen in 2002.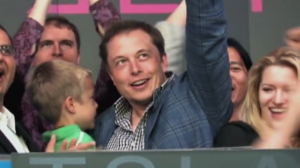 Elon Musk and his Fabulous Inventions

Zip 2 – Musk and Kimbal, his brother, founded a web software company called Zip2 in 1995 with the help of the money given to them by Errol Musk, their father. It created and sold an online 'city guide' for the newspaper publishing companies. They got contracts from newspaper giants like the Chicago Tribune and The New York Times. Compaq acquired Zip2 in 1999 and Musk got about $22 million out of the acquisition.
X.com and Paypal – Musk used the money from Zip2 sale and co-founded X.com in 1999 which merged with Confinity a year later. Confinity started focusing on its PayPal money transfer service and eventually renamed the company to PayPal in 2001. Musk was removed as the CEO due to disagreements with regards to PayPal's future working architecture. Musk received about $165 in 2002 after the acquisition of PayPal by eBay.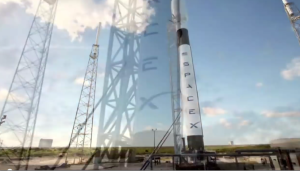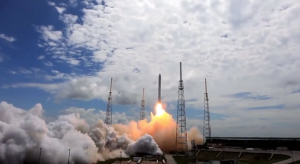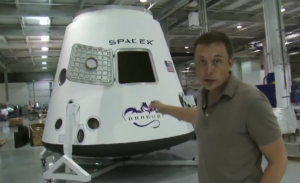 Space X – In 2001, Musk came up with the concept of "Mars Oasis" which was aimed at landing a small experimental greenhouse on the red planet. For this, he went to Russia a few times to buy rocket launchers, but always came back disappointed. Musk felt that the ICBMs were too expensive and thus decided to launch a company that could manufacture affordable rockets that he wanted. According to his calculations, the cost of manufacturing rockets was only 3 percent of the eventual sale price. Musk applied the concepts of modular approach and vertical integration from software engineering to considerable reduce the launch costs as well as get nearly 70 % gross profits.

In June 2002, Musk pumped in $100 and founded SpaceX or Space Exploration Technologies that manufactures and develops space launch vehicles aimed at advancing the current state of rocket technologies. The company's first spacecraft is the 'Dragon, while Falcon 1 and Falcon 9 are its first 2 launch vehicles. Over the years it has a family of the multi-purpose Dragon spacecraft and Falcon space launch vehicles. In 2006, SpaceX got a contract from NASA. In 2009, the Falcon 1 rocket launcher became the first   in liquid-fuelled privately funded vehicle to place a satellite into the orbit of Earth. Later, in 2012, the Dragon spacecraft berthed with the International Space Station, thereby making SpaceX the first commercial company to do so. As per his biography written by Ashlee Vance, SpaceX may be able to establish a human colony in Mars by the year 2040.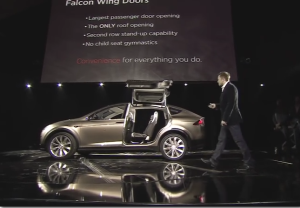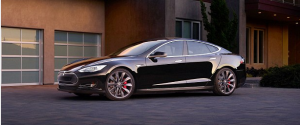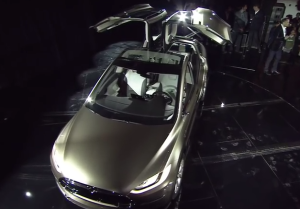 Tesla – Musk joined as the Chairman of the Board of Directors of Tesla Motors in 2004. He later became the product architect and CEO of the company after 2008's financial crisis. In addition to cars like the Tesla Roadster, Model S sedan, etc., the company also sells electric powertrain systems.
SolarCity – Cofounded by Peter Rive and Lyndon, Musk's cousins, SolarCity is the 2nd biggest provider of solar power systems in the US. Musk is the largest shareholder in the company.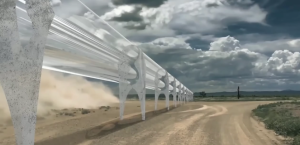 Sponsored link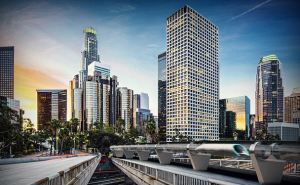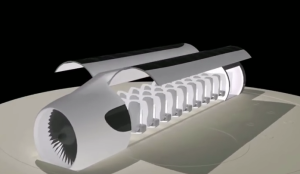 Hyperloop – Not really happy with the California High Speed Rail System, Musk wanted to up the ante with a never-before envisoned transportation system. He came up with a new transportation mode between San Francisco Bay Area and Greater Los Angeles Area and called it the  'Hyperloop'. He asked engineers from Space X and Tesla Motors to work on the project and submit their designs. An early design of the hyperloop was eventually formed, it is a subsonic air travel machine that would allow people to travel between cities quicker and cheaper than a commercial airplane.  The concept is built on high speed travel at low pressure with low power.  The speculative cost of this turning the project into fruition is $6 billion. The construction work from Hyperloop Transportation Technologies to create a hyperloop transporation  system between Los Angeles and San Francisco spanning 5 miles, has been set for 2016.
Elon Musk – Wives and Children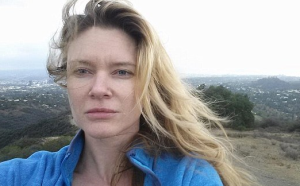 Musk was married to Justine Musk, a Canadian author. They met as students at the Queen's University in Ontario. The couple divorced in 2008. They have 5 sons, twins in 2004 and triplets in 2006, all born via IVF.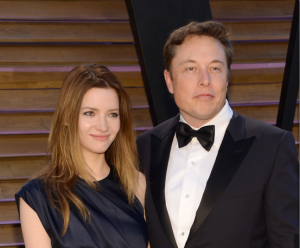 Musk dated and then married Talulah Riley, an English actress, in 2010. They separated in 2012, but remarried again in 2013. Musk filed for divorce once again in December 2014. He  withdrew the petition again and filed for divorce for the second time on March 2016.
Elon Musk – Divorce
The divorce with Riley captured a lot of shutterbug attention. She was reported to have received $16 million under the split arrangement, apart from her $110,00 Tesla Roadster, diamond jewelry, Cartier and Gucci watches.
Elon Musk – Trivia
Elon' sister, Tosca Musk, is the founder of production firm Musk Entertainment.
Musk previously owned a McLaren F1 supercar which he crashed and destroyed when it was still uninsured; as well as a Czech-made aircraft jet trainer Aero L-39. He owns the Lotus Esprit Wet Nellie used in the film "The Spy Who Loved Me" and a Dassault Falcon 900 aircraft used in the movie "Thank You for Smoking."
Musk is the chairman of the "Musk Foundation" a philanthropic organization aimed at offering solar power systems in disaster-hit regions. He is a signatory of 'The Giving Pledge' and a trustee of "The X-Prize Foundation." Musk also regularly donates to a variety of causes.
Musk is a supporter of both Republicans and Democrats. He calls himself fiscally conservative and socially liberal.
Elon Musk – House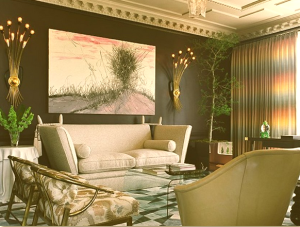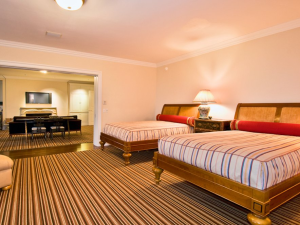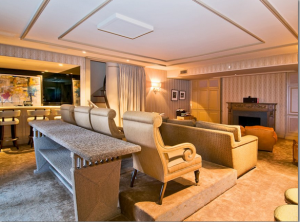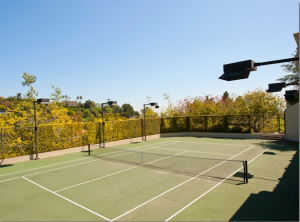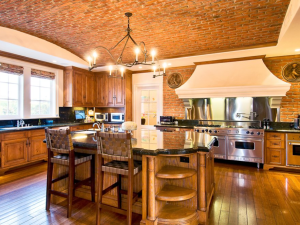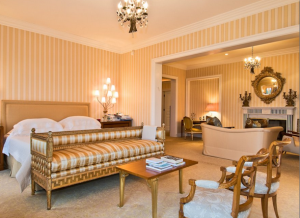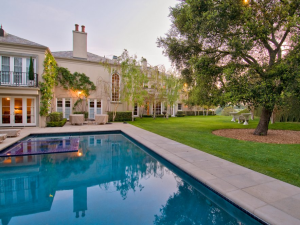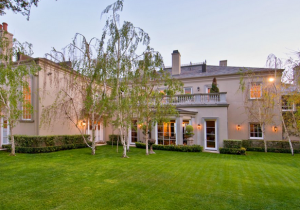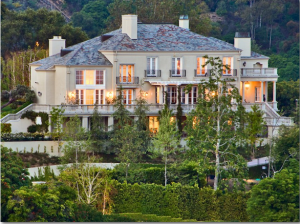 Musk has a luxurious home in Bel Air enclave in Los Angeles.  The sprawling 1.66 acre plot is atop a hill.  To say that the house is palatial would be an understatement as it covers a huge area of 20,250 square feet of space with seven bedrooms, nine bathrooms, guest rooms, a full-sized tennis court, a deck and a pool. The house was taken on rent by Musk for three years before he finally bought it in 2013 and remodeled it.
Books on Elon Musk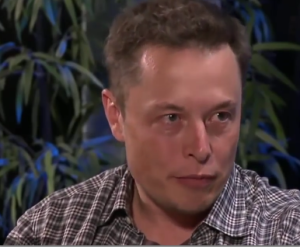 There are  quite a few book written on him but Ashlee Vance's Elon Musk his biography, a true account of his childhood, growing years and how he built products that would shape our future.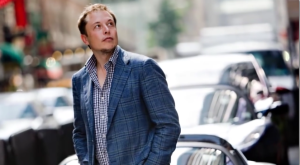 Elon Musk – Net Worth and Salary
As of June 2015, Musk's net worth as per Forbes is around $13.2 billion. He is amongst the select few CEOs in the world who draw a salary of $1.
Sponsored link