Elisabeth Hasselbeck is a popular television personality and American talk show host. She studied in Boston College and led the Eagle's women's softball team for about two seasons.
Sponsored link
Hasselback has worked with Puma shoes at the capacity of a designer. She has taken part in a reality show the Survivor and particularly "Survivor: The Australian Outback." She has also spent almost 10 years in The View as a permanent member of the panel. She joined The View in 2003 and left it in 2013. She also replaced Gretchen Carlson as the co-host of Fox & Friends.
Elisabeth announced on November 23, 2015  that she would be quitting 'Fox & Friends' by the end of the year, because she wanted to raise her three children. In her trademark style she said, "I am taking a new position as CBO – Chief Breakfast Officer- at our house with the kids.  I am in a season where the kids needs the best of me, not the rest of me.'
Her Early Life
Elisabeth Hasselbeck was born in 1977 in Cranston, Rhode Island. She has worked for different renowned companies though her fame came from her role as the co-host for Fox & Friends. Hasselbeck attended Boston College where she graduated in 1999 with Fine Arts degree in the field of large-scale painting and industrial design. In college, she was captain of the Eagles, a women's softball team and led it through successive wins including the Big East championship.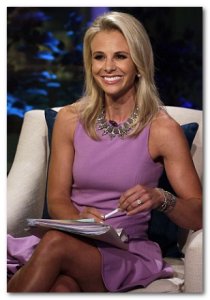 Career path and development
After graduation, she established herself in a career that emulated her education such as painting and design. Hasselbeck was employed by Puma shoes as a designer. She became a creative professional and she appeared on Survivor, a hit reality television show. In the television show, she ended up in the fourth position. At this juncture, doors started opening in the television industry.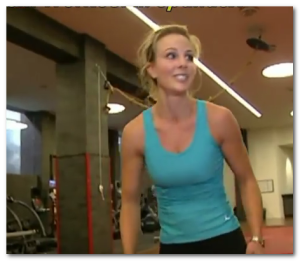 An opportunity came her way in 2003 when she was given the chance to take part in an audition to become a co-host on The View to replace Lisa Ling. The same year in November, Hasselbeck was permanently added to the panel of The View. This gave her more fame and led her to become Fox and Friends' co-host. She spent over 10 years in The View and left in July 2013 to join the 'Fox and Friends' as the female co-host.  After performing well as the host, Hasselbeck quit 'Fox and Friends' in late 2015, to be replaced by Ainsley Earhardt.
Sponsored link
Elisabeth Hasselbeck – Husband and Children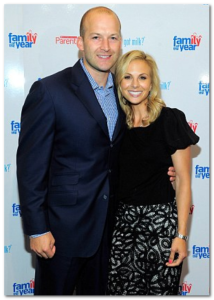 The 1.63 meter tall Elisabeth Hasselbeck is married to a professional football player, Tim Hasselbeck. Her husband was Elisabeth's college sweetheart and she went on to marry him in July 2002. In the time of their marriage, they have had three children— a daughter and two sons.
Elisabeth Hasselbeck – House
The chirpy host along with her husband bought a sprawling house in Greenwich, Connecticut for $4 million.  She sold her condo on the Upper West for $3.3 million in March, 2012.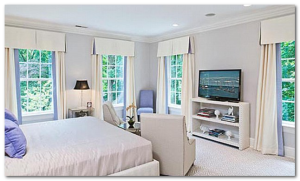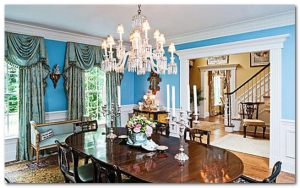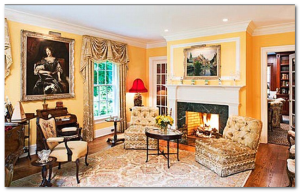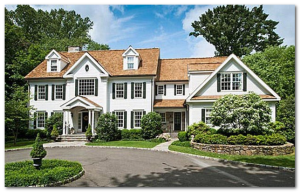 Elisabeth Hasselbeck – Salary and net worth

According to some recent reports, it is estimated that the average annual salary of Elisabeth Hasselbeck is about $1 million. Elisabeth as a television personality, presenter, actor, author, and designer, has consistently found new ways for furthering her career. She has a net worth of over $12 million, and it is not a surprise that she is among the richest celebrities in America. While she is one of the most paid celebrities, her pay may not equate to that of other influential television personalities like Pat Sajak and Judge Judy. When you combine her salary and that of her husband, it is considered that this couple is one of the wealthiest in the media-celebrity world.
Sponsored link