Dylan Marie Dreyer is a qualified television meteorologist from America working for NBC News. During the weekend, she also works as a weather anchor in the Orange Room on Weekend Today and MSNBC. As a weather correspondent she makes a frequent appearance on Today on weekdays, and also fills in for Carson Daly and Al Roker. She has appeared on NBC Nightly News and in The Weather Channel.
Sponsored link
 Early Life and education
Born on 2nd August, 1981, in Manalapan, New Jersey, Dreyer graduated from the Rutgers University in 2003 and got her bachelor's degree in Meteorology.  During that time, she got her first job for Rutgers TV Network.
Career achievements
Dylan Dreyer moved on to work for WICU, which is situated in Erie, Pennsylvania and then shifted to WJAR situated in Province, Rhode Island. After this in 2007, she then switched to WHDH, located in Boston, Massachusetts.  Her work at WHDH was much appreciated, in 2008; Dylan Dreyer was known as the best weather reporter for Boston.
Since WHDH was an affiliate, the main company NBC recruited Dylan Dreyer to work for the Weekend Today show.  She filled in the shoes of Janice Duff inn September 2012. Over the years, Dylan Dreyer's popularity increased as a trusted meteorologist.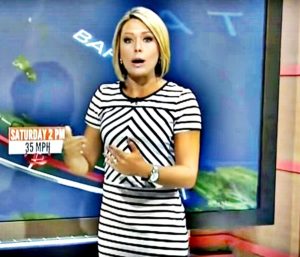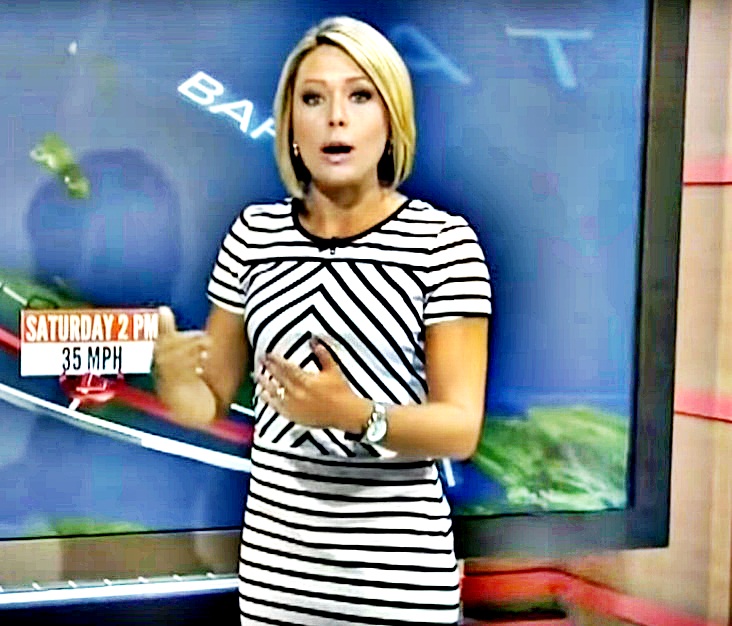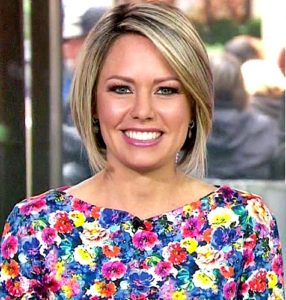 Dylan Dreyer – Husband
Dreyer got married to Brian Fichera, a technician in profession, also a cameraman for Nightly News, in the year 2012. They first met when both of them worked in the morning shift at WHDH and soon got engaged in 2011. The couple got married in Cathedral of Holy Cross after exchanging vows and later invited people for a grand ceremony.
On Today Show, June 10th 2016, the 1.6 meter tall Dylan declared that she was pregnant with her first child. She revealed that she was having a boy and is due on December 2016.
The news of her pregnancy was celebrated with her co-worker Tamron Hall, Al Roker, Carson Daly and Guthrie. This news was declared just three days after Savannah Guthrie announced her pregnancy. Her husband was very happy to know about this news and got various gifts.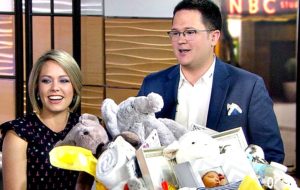 Sponsored link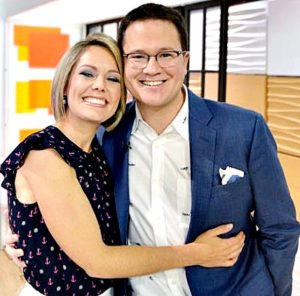 House
In 2015, Dylan put up her beautiful Upper West Side co-op for sale for $862,000, which is situated at 107 West 82nd Street. She had bought it for $580,000 in 2012, and by selling it for a higher price, it made a profitable deal. The house is a modest one bedroom, one bathroom, open hall kitchen one. The apartment is about 700 square feet and has intricate detailing like wood floors, molding, high ceilings, exposed bricks, exquisite lighting etc. The house has an open space, where a couch and a dining table can be fitted. It also has recessed lightings and has big closet space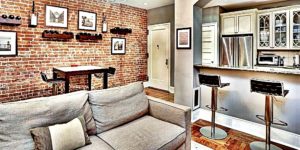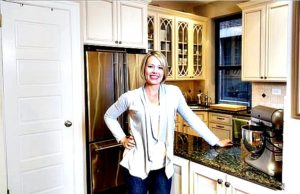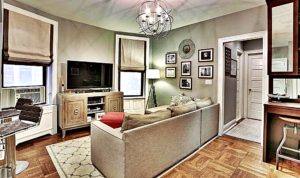 Trivia
On February 2013, she survived a car accident, while she was on her way to cover a blizzard for Today Show. She suffered from mild concussion, which is an incident of unconsciousness or confusion due to a blow on head. She is the grandchild of Doris Mike, who, in 1963, was a record setting winner for "The Price is Right's" original version.
Dylan's hobbies include cooking in her free time and she enjoys experiencing adventurous expedition, attending concerts and travelling. She remains curious and is known for her hard work.
Dylan Dreyer – Net worth and salary
According to some sources, Dylan's net worth is estimated to be $1 million with an annual income of $300,000.
.
Sponsored link