Conan Christopher O'Brian is a popular American TV host, producer, writer and comedian. He made quite a name for himself hosting popular late-night TV chat shows, the most popular on being Conan which airs on American cable TV 'TBS' since 2010.
Sponsored link
Conan O'Brian was born in April 18, 1963 in Brooklyn, Massachusetts in an Irish family. His father is a professor of medicine at Harvard and a physician, while his mother is an attorney and partner of a Boston-based legal firm called Ropes&Gray. He is the third one in the family of six children.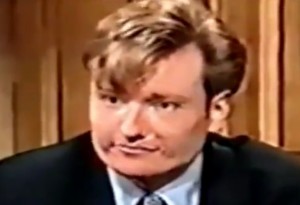 While studying at Harvard University, he wrote the sketch comedy show 'Not Necessarily News' which was aired on HBO in 1982. He later joined the writing team of Saturday Night Live. From 1991 to 93, he was the writer and producer for 'The Simpsons'. NBC invited Conan O'Brien to take over as the host as a replacement for David Letterman for the popular show 'Late Night' in 1993. The audience did not take a liking to his work, probably because they were not ready for the change after being habituated to Mr. Letterman. By the time, he departed from the show in 2009, Conan had built a huge fan-base who loved his self deprecating sense of humor. Ending his stint at a high note, he relocated to Los Angeles from New York and hosted his own show 'The Tonight Show with Conan O'Brien' on NBC, which ran only for a year from 2009 to 2010.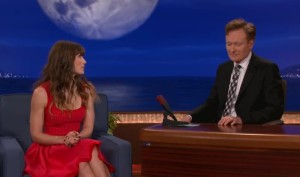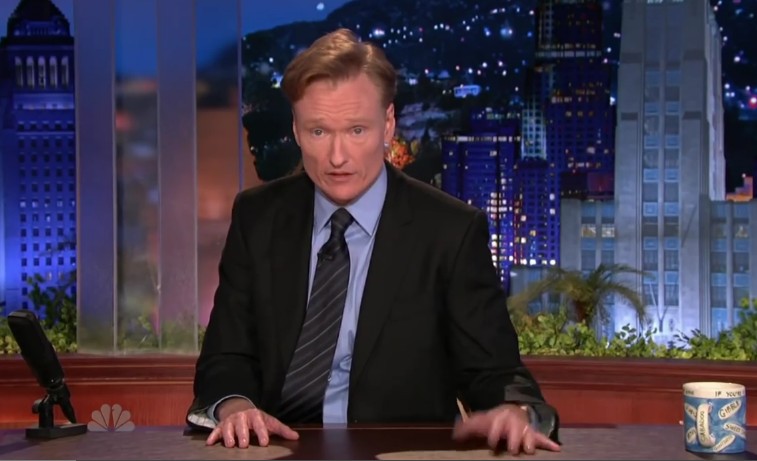 Conan began hosting 'Conan (talk show), a late-night talk show which airs every Monday at 11PM on TBS, since 2010. The show enjoys good viewership and is one of the mainstays of the channel. Conan O'Brien has also hosted popular events like Emmy Awards. He has been featured in a documentary called 'Conan O'Brien Can's Stop' in 2011.
Conan O' Brien – wife and children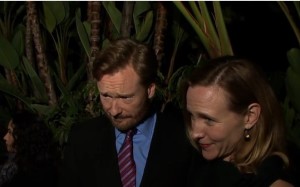 Sponsored link
Conan O'Brien began dating Elizabeth Ann Powel (Lisa) in 2000. She had appeared in his show as a part of an advertising program for Foote, Cone and Belding, where she worked as a senior copywriter. They married in 2002 in her hometown at Seattle. The couple has a daughter called Neve(born 2003) and son Beckett (born 2005).
Conan O'Brien –House and cars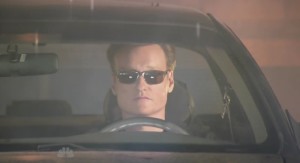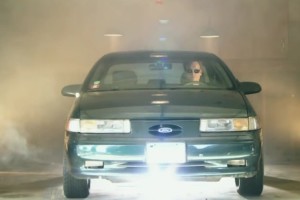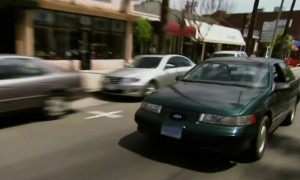 Conan O'Brien bought a huge villa in Brentwood, Los Angeles at a price of $10.5-million. Among his cars, his favorite is his 92 model Ford Taurus SHO, which he even flaunted in the inaugural shows of The Tonight Show and Conan.
Conan O'Brien net worth and salary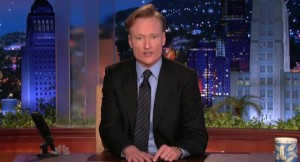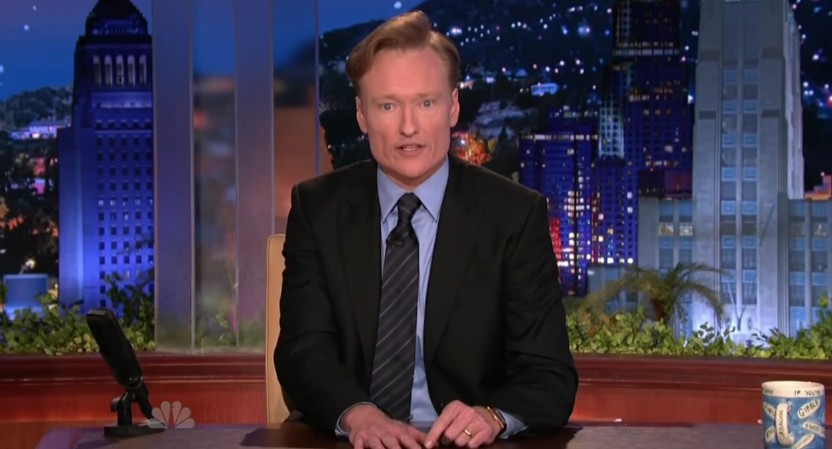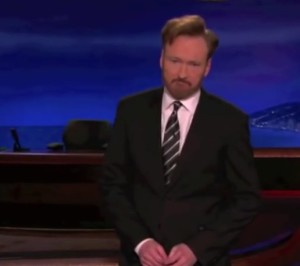 His net worth is $75 million dollars and he makes $12 million per year as annual salary working for TBS. His monies are through his TV shows, investments and his production company Conaco which produces programs for NBC.
Sponsored link