Cher is a woman whose talent cannot be contained in one single sphere. Though the world knows her mostly as a singer, she is an actress, model, TV host, comedienne, dancer, songwriter, business woman, author, film producer, director, record producer, dancer, philanthropist, activist and style icon.
Sponsored link
Early Life
Cher was born as Cherilyn Sarkisian on May 20,1946 in El Centro, California. While her father born of American-Armenian descent was a trucker-driver, grappling with alcoholism; her mother was a part-time actress and model of mixed European ancestry. Her parents divorced and married twice over. Besides, Cher's mother married eight times.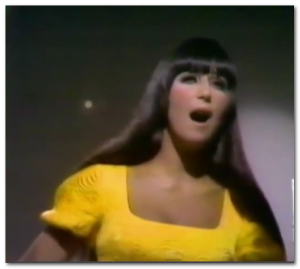 Cher's talent for music and production was first noticed when she was just 5; she produced and sang the musical Oklahoma! to a wondrous reception. As Cher was growing, she realized that she had dyslexia. By 6, she dropped out of school, left her mother's house to move away with a friend in Los Angeles, where she enrolled into acting classes and looked out for voluntary jobs to support herself. She danced in small-time clubs along Sunset Strip in Hollywood and came in contact with casting agents, managers and producers. She was not shy about laying the bare fact that she was hungry to follow her ambition of that being a famous singer and performer.
Career Rise of Cher
Cher met her future husband and professional partner Sonny Bono through these trysts and they hit it up as Sonny&Cher, the folk-rock band with a difference. Their first hit together was 'I Got you Babe'.
At the same time, Cher began to chart her own solo career. Her first shot at huge amount of fame was when 'Bang Bang My Baby Shot Me Down' in 1966. She was now as the female rock star who was gate crashing the male rock party with her own unique presence.
Cher focused on television in the 70s with The Sonny & Cher Comedy Hour, this pulled in nearly 31 million viewers weekly for three years. She also hosted another successful TV series 'Cher' in 1975 where she interviewed celebrities.
Viewers took a note of Cher's trend-setting outfits on her TV shows and she soon became a fashion icon, as well. At the same time, she came up with hit singles like Dark Lady, Half-Breed and Gypsys, Tramps & Thieves.
Post her divorce with Sonny Bono in 1975, Cher's professional life also hit low. She soon came back into the music world with a disco album 'Take Me Home'. She also launched a residence show in the early 80s in Las Vegas. She surprised herself with an Academy Award for Best Supporting Actress for the film 'Silkwood' in 1983. She went on to work in a spate of films; one of them 'Moonstruck' won her an Academy Award for Best Actress in 1988.
Cher who was a pop star till then, came up with a rock album 'Heart of Stone' in 1989 which had hit singles like 'If I Could Turn Back Time'. She turned to movie direction with the movie 'If These Walls Could Talk' in 1996.
Cher came up with a thumping pop ht 'Believe'. Auto-tuning which is freely used in these times, was first used in 'Believe'. The concept is also known as The Cher Effect.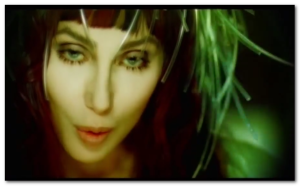 Cher's Living Proof – The Farewell Tour which ran from 2002-05 was the highest grossing music tour by a female, back then. She came back to the film world with a break of seven years, in the form of a musical ovie called Burlesque in 2010. Cher's 'Closer to The Truth' in 2013 became her highest peaking solo album in the US to date.
Cher Plastic Surgery – Before and After Pictures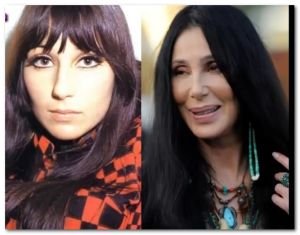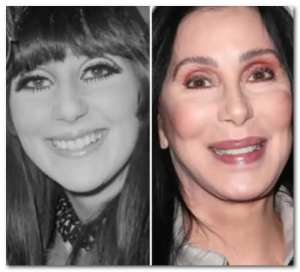 Cher has spent over 50 years in the entertainment industry and most of it has been characterized by rumors about her numerous plastic surgery trips. Cher has accepted that she has had some work done on her breasts and nose, but that is it. She maintains that she had to do it as part of her job requirement, to look young and glamorous.
However, looking at the way she does, experts and media are of the opinion that she has had numerous cosmetic procedures. Doctors believe that Cher may have had a nose job, tummy tuck, and facelift with fat grafting, liposuction, eyelid surgery, filler injections, Botox, and other anti-wrinkle treatments. All these treatments have given her face the brighter, youthful, and wrinkle free appearance along with lively smooth skin.
The before and after photos of Cher reveal the below listed truth about the many surgical procedures that the singer/actress allegedly underwent.
The jaw is unnaturally tight without any wrinkles or sagging. This indicates a facelift.
The lack of frown lines, forehead lines, a higher than normal brow, and smooth taut cheek skin indicate forehead and brow lift procedures. The lack of eye bags and natural sagging below eyelids and reshaping of the eyes indicate blepharoplasty.
The nose is narrower and smaller than before, indicating rhinoplasty.
Fillers and Botox injections have made the cheekbones shinier and higher than normal, revitalized the skin, and eliminated aging lines. It is also speculated that Restylane and Juvederm fillers may have helped restructure her smile. Multiple Botox has given a numb, unnatural look to Cher's face.
Cher – ex-husbands and children
Cher married professional partner Sonny Bono and divorced him in 1975. He went on to become the mayor of Palm Springs in California and then a congressman. He died in a skiing accident at South Lake Tahoe in California, while still in office, in 1998. Cher has one transgender son from him called Chastity (later known as Chaz). He underwent a gender transition from 2008-2010, after coming out public about his gender preference in the American magazine The Advocate. Chaz is a social activist, musician and writer.
Sponsored link
Cher married guitarist Gregg Allman in 1975 and divorced him in 1979. They have a son Elijah Blue Allman, a musician. Elijah is married to German musician Marieangela King.
Cher's list of boyfriends and affairs
Cher dated Warren Beatty briefly in 1962. He is known to have dated the like of Madonna and Joan Collins too.
After her divorce with husband Sonny Bono, she dated billionaire music baron David Geffen. He declared him as gay in 1992.
She went on to marry Greg Allman in 1975. After the divorce in 1979, Cher was in a relationship with Les Dudek, guitarist and musician, from 1980 to 1982.
Cher dated Gene Simmons, attached to rock-band Kiss from 1979 to 1980
She briefly dated Ron Duguay, Canadian ice-hockey player, 11 years younger to her, in 1982. The relationship lasted for one month.
Cher and Hollywood star Val Kilmer were in love in 1984. Though he was 14 years younger than her, the two were a pair and the relationship lasted for nine months.
Cher dated Tom Cruise in 1985. He was 16 years to her and the relationship lasted for six months.
She was in a relationship with Josh Donen, movie producer from 1985 to 1987. He was 11 years younger than her .
Cher dated Rob Camillletti, then a baker (now a pilot) from 1986 to 1999. Though he was 18 years younger than her, the media quotes her saying that he was her one true love of her life.
The feisty singer dated rock guitarist from Bon Jovi, Richie Sambora for six months in 1989. He is 13 years younger to her.
Cher was involved with singer Eric Clapton in 1995 for a brief period.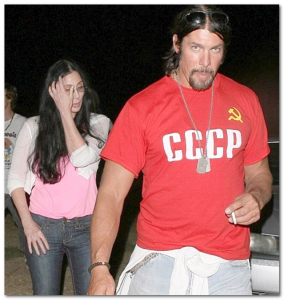 The age-defying beauty was in relationship with biker turned TV host Tim Medvetz in 2008; they separated and got back together in 2012, only to separate once again. He is 24 years younger to her.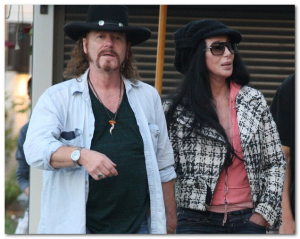 Cher dated Ron Zimmerman, the writer of 'Ultimate Adventure' series in 2010. He mistook her for an impersonator of Cher on Facebook, when she sent him a Facebook request. They went on dates and continue to be friends.
Cher – Net Worth
She has an estimated net worth of $320 million (according to Forbes in 2014)
Cher – House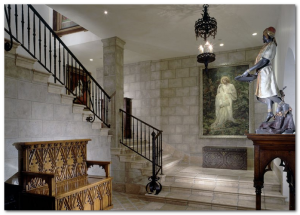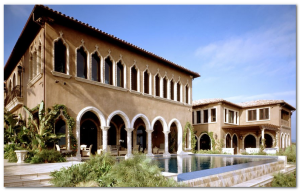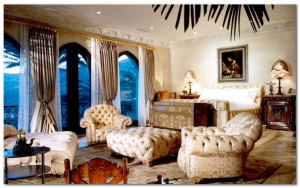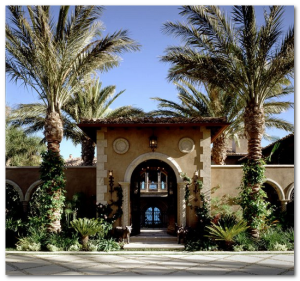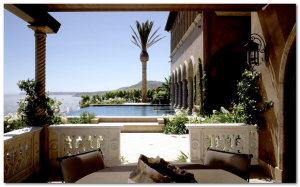 Cher lives in Malibu in an Italian Renaissance style mansion.
Why Cher is an unbeatable legend
The 1.74 meter tall (5.8 1/2 feet) Cher is a master of many trades. Biographer Mark Bego wrote that no one ever in the history of show business had charted a career which had such a wide scope and magnitude like Cher's. Apart from selling 100 million records the world over and becoming of the best selling music artists of all time, she has won all possible prestigious awards – an Academy Award, a Grammy Award, three Golden Globe Awards, an Emmy Award, a CDFA Fashion Award and the Cannes Film Festival Award. She is the only artist to have a number one single on the top of Billboard charts in each of the past 6 decades. Apart from music and movies, Cher is known to have clear views on politics and actively indulges in philanthropy and fighting for LGBT rights.
Sponsored link